Resume Writing Service

We Create a CV That Sells...Your Skills
Resume Writing Service from Dubai-Forever.Com...
WELCOME!

Does This Sound Like You?
You sent your CV to several Recruiters, but received an "OK" response.
You already have a CV but would like to have professional assistance to create/ edit it to International standards, in terms of content, look, and applicant tracking system friendly.
You "KNOW" that your Talent & Skills are WORTH much more than what you EARN now.
You are ready to move to the Middle East as an Expatriate, but have No Clue how to secure that "LUCRATIVE" Gulf job.
You want to make sure you receive Interview Calls for the "PERFECT", "TARGETED" job.
You would like to take your Career to the Next Level, but the offers you received were for the same level or a step below.
The higher you Move UP in your CAREER, the more your salary gets taxed...(In USA, Europe, Canada, APAC, South & S.E. Asia, S. America, etc.)
You want to make "MORE MONEY". To give your Family the Life they "DESERVE". Middle East Countries --> Income tax = 0%.
You want to send your Child to the "BEST College" abroad. The A-League one! So, either SAVE more, or MAKE more!!!
If This Sounds Like You, Keep Hope.
There "IS" A Solution.
Resume Writing Service
Customer Feedback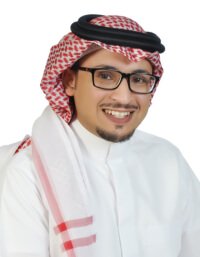 Mohamed AlHaider
I want to say THANKS for your excellent Resume Writing Service in Dubai. After I received my new ats format resume, I started my job search in The U.A.E.
With 15 years experience in Saudi Arabia, I was relocating to Dubai, for my son's higher education. I sent my resume to 5 companies, had interviews with 4 and took a position from the first company I interviewed with, as it was EXACTLY what I was looking for. This was what I had dreamed my Job duties and the SALARY package should be.
Due to my new customized Middle East CV, I was offered a position a Step Above what I would have otherwise got! I have been in this firm for over a year now, and I absolutely love my job! Thanks to Dubai-Forever.Com's Resume Writing Service!
Mohamed AlHaider; Senior Civil Engineer; Dubai, UAE.




Take Action Now!


Order Your Customized CV!
Click on Your Level of Experience:
TOP 10 Reasons We Are the Preferred
Resume Writing Service
The # 1 reason for selecting our Recommended CV Writing Services in Dubai is: I have been working in the UAE since the past 18 years with a well reputed company and want to switch to another company as I have not seen any growth since couple of years.

The # 2 explanation for choosing our Exclusive CV Builder in Gulf is: I believe that the Gulf countries of the Middle East are coming into solid growth mode, especially since they've identified growth from non-oil sectors. I see this as a great move to enhance my career as well as my life.

The # 3 cause to opt for our Leading Resume Writing Services in Dubai is: Working in my previous job has really made me an experienced person, but we used to lack further opportunities for personal growth like training and development.

The # 4 justification for preferring our Best Resume Service Dubai Expat is: My present job is good. I am only seeking career and personal growth.

The # 5 reason for favoring our Outstanding Professional Resume Writing in Dubai is: There were no projects available with the current organization. So, I'm now frustrated doing nothing in my present company. Though they are paying on time, I don't know when it might stop.

The # 6 logic for picking our Finest CV Writing Service in UAE is: I want to get more experience from an International economy like Dubai, Riyadh, Manama or Muscat.

The # 7 judgment for selecting our Famous & Best CV Writers Middle East is: My business has now stabilized, and I feel I need to get back to a job, else I will be wasting my talents and abilities.

The # 8 reason to opt for our Popular & Best Professional Help CV Writing Saudi Arabia is: After working for almost 18 years in Canada, I want to now settle and work in any of the Middle East countries, because that will mean I'm just about 2 hours away from my parents in Cairo, Egypt.

The # 9 explanation for preferring our Well-known & Best Resume Format Gulf Jobs is: Due to the current economic climate, my company has become financially unstable. Management has already asked everyone to start looking elsewhere. They've been kind enough to keep our visa valid, so we can look for jobs while we're here. Else, we would have had to go back to out home country.

The # 10 logic for favoring our High-Quality yet Cheapest CV Writing Service in Gulf is: Stressful Job: I want to change my career track to something which is less stressful. My current sales job is taking it's toll on my health and I want something less demanding now.
Why Is a CV Writing Service so Important?
A Resume is THE MOST IMPORTANT Marketing & Sales Tool EVER invented. FOR YOU. Yet, you haven't taken it seriously.

By not writing a GREAT CV, what do you LOSE? Lots actually.

You lose your DREAM Job.


You lose the inner satisfaction that comes with a job you Love, that fulfills your abilities & ambition.


You lose the EXTRA MONEY you "COULD" have earned. (anywhere between US$ 2000 to US$ 72000 a year).


You lose the "LUXURIES" and "LUCRATIVE PERKS" that come along with a GREAT Middle East job.


And finally, you lose the inner happiness & pride that you WOULD HAVE FELT, seeing the smile on your loved one's face, when YOU gave HER / HIM an Expensive Gift / Luxury Holiday. (With the increase in your earnings). Priceless Moments and a memorable experience, that were lost, because, you did not give importance to your CV!
Now tell me, don't you think it's WORTH Investing a little money in having a Professional write your CV? Think about all that you'll GAIN...

OUR Award-Winning Resume Writing Service is:

1) Gulf Focused: Made using "styles" and "formats" that are most popular with Recruiters in the Middle East. Also contain those very important words / sentences / phrases that appeal to them.


2) Skills, Abilities & Strengths Focused: "I don't have time to read through each CV and search for the important points. They need to jump out at me," says Mohamed, Vice-President - HR at a leading recruiting agency.


3) Keyword Focused: Recruiters search online databases (such as MonsterGulf, Bayt, etc.) using "KEYWORDS" to describe the "skills" of a particular job.


4) Applicant Tracking System - ATS friendly CV:
CV's are passed through the ATS software (applicant tracking software), which then stores the important data into columns, in a database. If the CV is not written and formatted correctly, then the wrong information may go into the columns, which means you will never be found (by the recruiter) for the skills that you are best at...even though your CV information exists in that database.

For example, imagine that a "Mobile Number" goes into the "Main Skill" Column, and vice versa (see image below). When, the recruiter searches for PMP skills, the software will find a number in the "Main Skill" column, which obviously is not a skill, and this candidate will get rejected by the ats resume checker software.


However, if the correct information goes into the correct column, then your ats friendly CV will be found by the recruiter (see image below).

We understand how the database of Recruiting Software and their ATS systems are configured and work. Some of the ATS scanners widely used by companies in the GCC are Taleo, Bullhorn, Greenhouse, Newton, Zoho, IBM Kenexa, BrassRing, Smart Recruiter, iCIMS, SAP Success factors, etc. So, our ATS friendly CV will help get you in through the door...
The Middle East Job market is very vibrant & competitive. It attracts skilled and qualified talent from across the world. The major attractions being:

100% Tax Free Income. You Keep all you Earn.
No Visa Restrictions. Get a job in the GCC, and the organization applies for Residence Visa on your behalf.



Luxury lifestyle that you have only dreamed of.


Similar to working in a First World Country.


Excellent salary and perks offered by Global and Local, World-class MNC's.


Recession, Negative Growth, Financial Crisis & Civil War in other parts of the World.

A BESPOKE CV is WRITTEN by us; especially for you...
By the way, Who are Shabbir, Tasneem, Jameela and Zainab? Before you proceed, make sure you read all ABOUT US...
Also go through my professional profile on LinkedIn...
Having worked as Senior Human Resources Manager for an Abu Dhabi based Oil & Gas firm (world's fourth largest oil company), I understand the regional recruiting industry very well.

I've successfully operated my resume writing service since 1998 (part-time until 2008, going full-time since then), delivering Resumes "TAILORED" / "CUSTOMIZED" for the GCC, MENA, Levant and worldwide.

Thousands of my website visitors (and good friends now) have sought help from our Resume Writing Service and managed to get their Dream Jobs, with salaries up to 40% higher than before.
Take Action Now!


Order Your Customized CV!
Click on Your Level of Experience:
Resume Writing Service
Satisfaction Guarantee

My Resume Writing Service Success Guarantee is this:

If within 90 days of getting your resume written from us, you have no interviews lined up, simply email me, and I'll contact you with a new, re-written CV, for free.

In the 19 years that I've offered my Resume Writing Service, I have had only some 30 odd people request a rewrite.

I am proud to have a 95.8% customer satisfaction rate, one of the BEST in the industry.


Here's What Our Happy and Satisfied Customers Say -
About Our Resume Writing Services: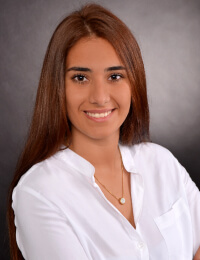 Sarra Bannourah
Shabbir & Tasneem have done a great job! They prepared my resume in under 24 hours (express service), giving me enough time to send in my application, just before closing time. But that's not all. I got selected.
Now that's a great investment I made. I've been called for an Interview after 2 days. Thanks for your great service, Shabbir. You Rock!
Sarra Bannourah; Investment Consultant; Tunisian [working in Abu Dhabi].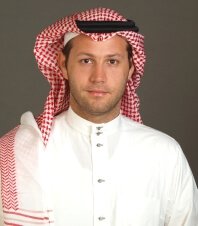 Saif AlSaadi
Shabbir is Knowledgeable & an Expert at his job. Jameela wrote my new CV, which will help me get a better job in Saudi Arabia, Bahrain or Kuwait, quickly.
I want to send my daughter to a US or UK University with the extra money I'll make with the new job and higher salary.
Saif AlSaadi; Project Manager (PMP); Saudi Arabian national.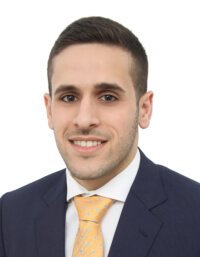 Abdul Rahman
Knowledgeable & Professional. My new Resume helped me get a good Tax-Free job quickly. Though I earned a lot in Europe, I used to pay 40% in taxes! That's a big amount.
I've invested in my own luxury apartment in one of the free-hold properties in Dubai, with the extra money I make. Thanks to Dubai-Forever.Com's Resume Writing Service.
Abdul Rahman; Chief Financial Officer [CFO]; British national [working in Qatar].

Ruxandra Sandulescu
Shabbir Kagalwala the resume writer, is an expert. He's made my resume Stand-Out! He knew such intricacies about my profession, which only a professional with 16+ years experience like me, would have known. I was pleasantly surprised at this.
There are a lot of Resume Writing Service in Dubai, and they promise the Sun and the Moon, but fall short when it's time to deliver. This guy is different. Dubai-Forever.Com is a Great CV Company and Shabbir, and Jameela are Winners!
Ruxandra Sandulescu; Sr. Process Engineer; Romanian [working in Dubai].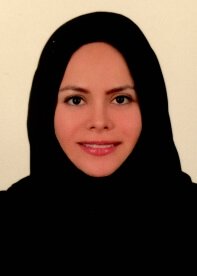 Afreen Ismail
Thank You very much for the professionally written Curriculum Vitae! In these times of crisis in many countries, a lot of people have become jobless, and are looking for jobs in the GCC countries.
I've already lined up some great interviews with companies in Bahrain & Saudi Arabia, that I had not even imagined would call me. Well done Tasneem and Shabbir and your Resume Writing Service!
Afreen Ismail; Supply Chain Manager; Bahrain.

Read more customer reviews and client feedback of our Results and Expertise from happy & satisfied customers of our Resume Writing Service...
Most people "Do Not Know" How to Apply for Jobs in the Middle East. Living far away, across the Globe, they have No Clue HOW or WHAT to do.

So...
...Order your CV Today And I'll
"ADD FOR FREE"
The Following Exclusive Bonuses (Worth 700 Dirhams [US$ 190]
SAR 700 | OMR 75 | BHD 75 | QAR 700 | KWD 60):

CLICK HERE TO READ ABOUT THE BONUSES...
Order Now.
I can't promise how long I will give away these FREE BONUSES worth Dirhams 700 (US$ 190), with my Resume Writing Service. This Information is EXTREMELY Valuable. I know you will really be HAPPY with your CV and the Results it provides.


It will help you "LIVE YOUR DREAM LIFE. YOU DESERVE IT!"


Take Action Now!




Order Your Customized CV Writing Service!




Click on Your Level of Experience:


My Expertise in writing the following CV's have received overwhelming response from employers and recruiters alike:

•  Administrative Assistant resume, Help Desk resume, IT resumes;

•  Retail sales resume, Student resumes, Project Manager resumes;

•  Paralegal resumes, Graphic Designer resume, Maintenance resume;

•  Management resume, Accountant resume, Marketing resume,

•  Nurse resumes, Teacher resumes, Receptionist resume, etc.



•  Advertising: Print, Radio, Television, Online

•  Agriculture: Farming, Aquaculture

•  Airlines, Aviation

•  Architecture

•  Audit, Accounting

•  Automobile

•  Call Center

•  Car Rental

•  Catering

•  Cleaning

•  Construction, Scaffolding, Materials

•  Consulting

•  Courier, Delivery

•  Diving

•  Electronics, Assembly

•  Embassy

•  Engineering

•  Entertainment

•  Events: Exhibitions, Fairs, Expos, Trade, Business

•  Fashion: Garments, Luxury Goods

•  Finance: Banking, Investment

•  Food and Beverage

•  FMCG

•  Garage

•  Government

•  Graphic Design

•  Hospitality: Hotels, Restaurants, Tourism, Resorts, Cafe's

•  HVAC

•  Insurance

•  Interior Design and Landscaping

•  Information Technology: Artificial Intelligence, Data Science, Networking, Hardware, Software

•  Legal/Law

•  Logistics, Supply Chain, Transportation, Shipping

•  Maintenance/Labour

•  Marketing/Digital

•  Management

•  Medical

•  Media: Print, Radio, Television, Online

•  Nanny: Maid, Governess

•  Nursing

•  Oil & Gas: Petroleum, Oil, Gas, Solar Energy, Wind Energy, Electric Energy

•  Pharmaceutical

•  Property: Real Estate

•  Power: Transmission, Supply

•  Printing/Publishing

•  Retail: Shopping Malls, Luxury Boutiques

•  Sales

•  Salon/Beauty Parlour/Spa/Massage

•  Security

•  Ship-Building

•  Sports/Gym

•  Training Institutes

•  Teaching: Nursery, Kindergarten, School, College, University

•  Telecom

•  Water-Treatment: Desalination, Drinking Water Supply

 etc. have proved to be very 'POPULAR' and 'SUCCEEDED' by getting "YOU" the 'All Important' Interview Call.
The Exclusive Resume Writing Service that is Best in the GCC and Helps Answer Your Questions:
How to create a resume?

How to write resume?

How to type a resume?

What can I do to make my CV stand-out?

Where can I find a CV Writer?

Which are the Top 3 CV Writing Companies in UAE?

Can you recommend a good CV Writer for Dubai?

How to do a resume?

Professional CV Writing in Sharjah, Ajman, Ras Al Khaimah, Umm Al Quwain, Al Ain and Fujairah.
Middle East Resume and CV Writing Service Offerings:


All The Very Best!
Return to Dubai-Forever.Com's Index Page
Michael Page Articles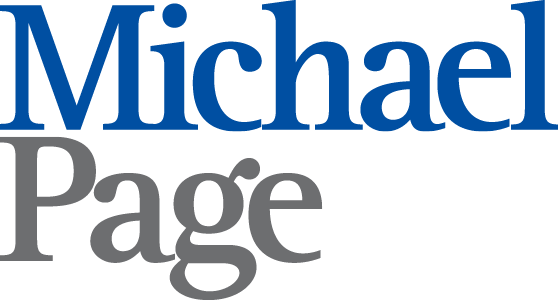 I am a regular contributor of articles on my "Subject Matter Expertise" with Michael Page, the elite International Recruiting Firm with branches across the world. Here are some published ones: