Recruiting Agency Registration
About our Recruiting Agency Registration Service...

It is very important to apply directly to the top recruiting agencies in your sector and, of course, the targeted country. However, knowing which are the best agencies is a task best left to professionals.
With over hundreds of staffing agencies around, it becomes very critical to know which are among the best agencies. A very time consuming task indeed. Also, most people do not know how to go about the online application process in an optimized manner.
Recruiting Agency Registration
Recruiting Agency Registration -

WHAT WE DO:
​As part of our Recruiting Agency Registration Service we register your profile (fill up the online application template form) on 30 leading employment companies that actively hire in your sector. Now, what do I mean by sector?
Well, for example, some agencies hire only in the construction sector, while there are some that hire only in the oil and gas sector. There are others that hire across ALL sectors.


Recruiting Agency Registration -

BENEFITS:
1. Your CV and profile gets into the database of the recruitment agency. They, will match you with open job vacancies that they've been retained to hire for.

2. Save hours and hours of work searching for, and then creating a profile.

3. We know how to project you in the correct manner.

4. Receive free job alerts that perfectly match your profile from these staffing agencies.

Recruitment Agency Registration -
Frequently Asked Questions [FAQ]:
Q1: How will I know that you applied for all the employment agencies and uploaded my CV on all these sites? What's the proof?

Ans 1: We send you an excel sheet with details of the agency sites, login ID's, passwords, etc. You can then login into the sites and check for yourself.

Q2: What information do you need from me?

Ans 2: I will need your updated CV, Cover Letter (optional), and require you to fill up a Questionnaire with some information that is required while filling up online recruitment agency application forms.

Q3: Which countries and sectors is this service applicable for?

Ans 3: This service is applicable for the GCC, MENA, USA, UK, Australia, NZ, Singapore, HK, Malaysia, India, etc. In short, it is applicable for agencies world-wide...
Q4: Do you guarantee a job?
Ans 4: This service ensures that your profile is created with the leading agencies. To select and call you for an interview lies solely with those agencies.
Make payment for the Recruitment Agencies Registration via Credit/Debit Card by clicking the "Add To Cart" button given below. Else, Click here for other payment methods.
Recruiting Agency Registration

OLD PRICE: US$ 59

NEW PRICE: US$ 39
If you also want a CV (Resume) written by me, along with the Recruitment Agency Registration Service, you can select the value-for-money combination package (CV + Cover Letter + Recruiting Agency Registration).
Click on one of the links given below according to your level of experience:

Employment Agency Registration - Countries

Listed below are just some of the countries and agencies we do recruiting agency registration in:
UAE: Barclay Simpson, BAC Middle East, Michael Page, Clarendon Parker, Morgan McKinley, First Select Intl., etc.


Saudi Arabia: NES, Brunel Energy, Cappo International, Ejadah Management Consultancy, etc.


Oman: Global Group of Companies, Moody International L.L.C., Nitin International, Spanco GKS, Ipedex, etc.


Kuwait: Gulf Hunters, Gulf Talent, Nitin International, etc.


Qatar: Genesis Associates, Kawader Manpower, Al Attiyah Group of Companies, etc.


Bahrain: Azrek Search Associates, Gulf Talent, Ally International, etc.


Australia: AC Recruitment Services, Ambit Executive, Bushell & Cornish Pty Ltd., Frontier Group Australia Pty Ltd (Canberra), Gabka & Associates Pty Ltd., etc.


Singapore: Aquent Executive Search, Clyde Consultants (S) Pte Ltd, Executive Talent International Pte, Ltd., McKenna James Group (Asia Pacific) Pte Ltd, The Salzer Group Asia Pacific Pte Ltd., etc.
Some Related Pages That You Must See:
CV Posting Service | Employer Registration
LinkedIn Profile Writing (Lite & PRO) | Customized Job Hunt
CV Writing India | Resume Writing Reviews

Now you need not worry about the following queries, ever:

how do I register with agencies?
which are the leading staffing agencies to register with?
procedure for registering on recruitment agency web sites
do you register with the top 10 employment agencies?
best place to post resume online
post my resume on agency sites
upload resume online
top 10 recruiting firm websites
where should you post your resume?
how to use online cv posting services
Return to The Leading CV Writing Service
Return to Dubai-Forever.Com Index Page
Michael Page Articles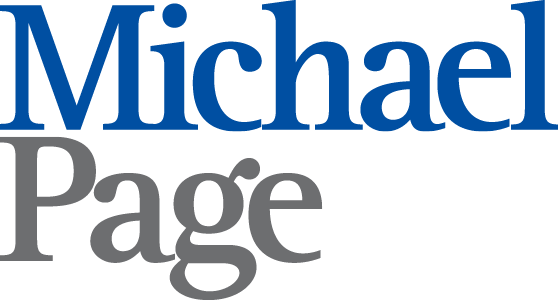 I am a regular contributor of articles on my "Subject Matter Expertise" with Michael Page, the elite International Recruiting Firm with branches across the world. Here are some published ones: