About 'Shabbir Kagalwala'
Here's something About 'Us'...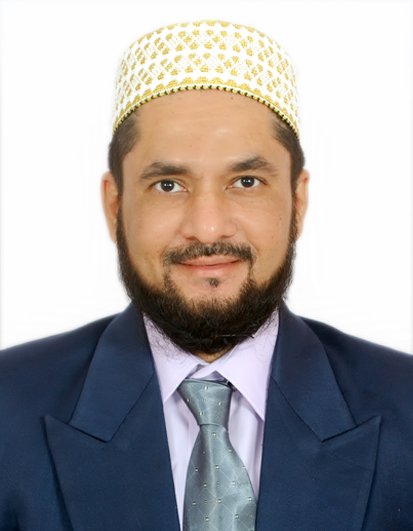 Shabbir Kagalwala
I am Shabbir Kagalwala, and am a Professional CV Writer. I earned an MBA in Human Resources & Personnel Management from XLRI (Xavier's Labour Relations Institute), Jamshedpur (India), which is a prestigious management school in India. It is here that I got inspired by the school's single vision of "MAGIS", which means, 'pursuit of excellence', in all aspects of one's life.


I began my career with Hindustan Unilever Ltd., the Indian subsidiary of Unilever PLC. As an HR Manager, I quickly learnt the 'tricks of the trade' of the entire recruitment life-cycle, from candidate sourcing, screening, evaluating, conducting interviews to the final negotiation.


Then lady luck smiled on me, and I got the opportunity to work for one of the most dynamic oil and gas majors in the United Arab Emirates, and the world. Takreer. As Senior Manager - Human Resources. My team and I, were responsible for recruitment of various technical and administration personnel in the firm.


Based in Abu Dhabi, I was fortunate to work with more than 72+ nationalities that, completely changed my perception about life and work. I had struggled really hard to reach where I was; and I had my family, (my wife, Tasneem and 2 daughters, Jameela and Zainab) living with me in the UAE. However, seeing the sacrifices that some people had made, by living and working here all alone, so that they could feed their families back in their home country, moved me to a great degree.


Having seen a number of CV's and Résumés, I knew exactly how a good one needed to be written, in order to be noticed by a recruiter.  I knew what information was needed and what was not. I quickly learnt that many talented and deserving candidates were either getting rejected or were settling for jobs (and salaries) a step or two lower than what they were actually capable of, and deserved. In an interview, they would easily be able to convince the recruiter of their skills and abilities.


The combination of a Bachelor's in English, and an MBA in Human Resources, gave me the natural flair to write CV's (Curriculum Vitae) and Résumés. I began writing for a few friends initially, but I soon started receiving more and more requests from friends of friends and their colleagues.


Eventually, I started writing CV's professionally, initially part-time and then, I quit my job in Abu Dhabi in April 2009 to successfully launch my company 'House of Writing L.L.C.', and my website www.Dubai-Forever.Com. Tasneem (my wife) and I, are Co-Founders.
I guide & supervise the work of Tasneem, Jameela and Zainab, all of whom write exclusively for one client at a time, ensuring top-quality. We also have 6 trained writer-partners (staff).



Something More About Us...

Tasneem is very creative. She loves to cook and bake (I'm a foodie, so yeah!), do embroidery, crochet, make luxury artisan soaps, and stitch clothes. She regularly attends some or the other class (mostly online, nowadays) to learn things that interest her.

Jameela, is a baker and painter. Painting is meditation for her. Check out some of her work below…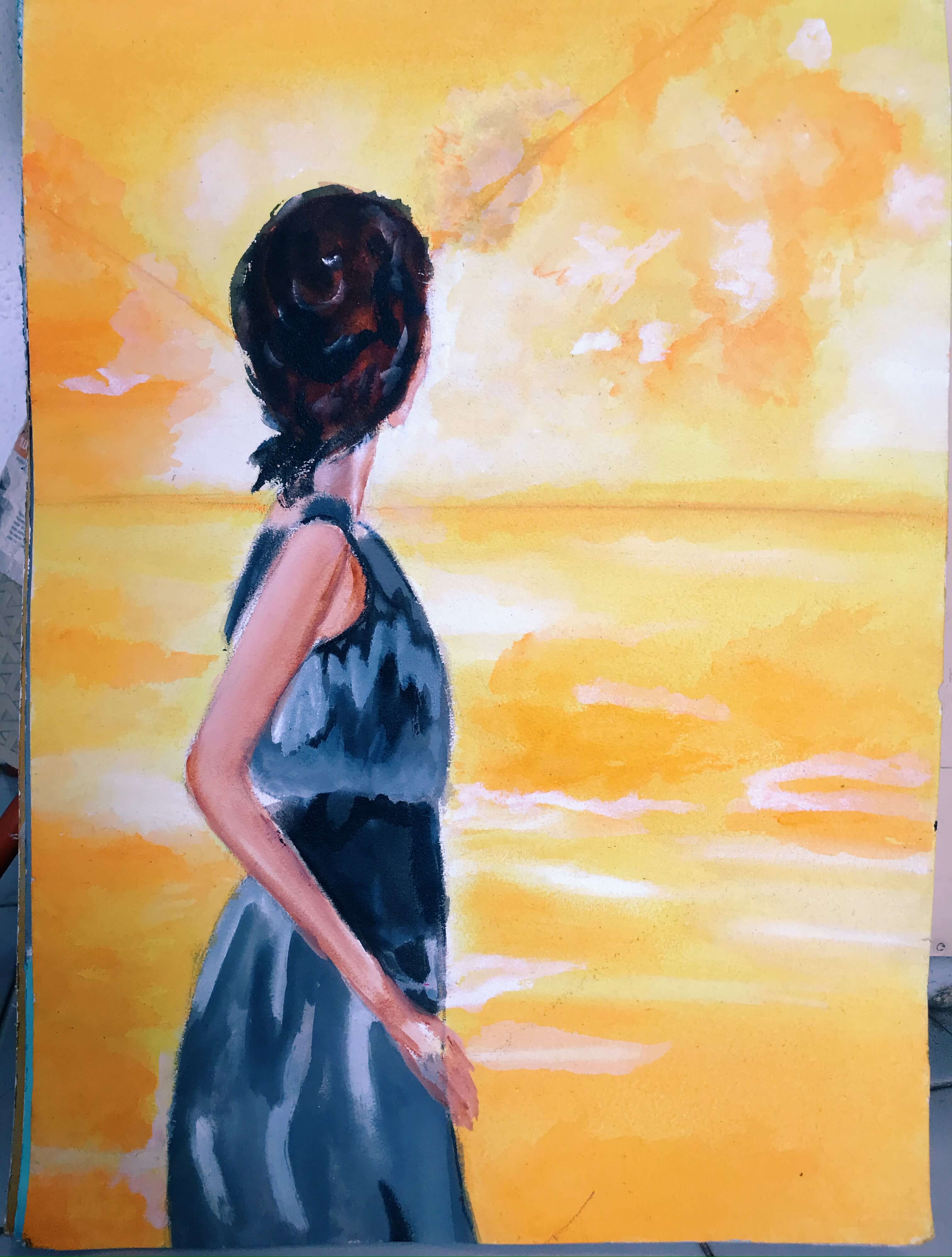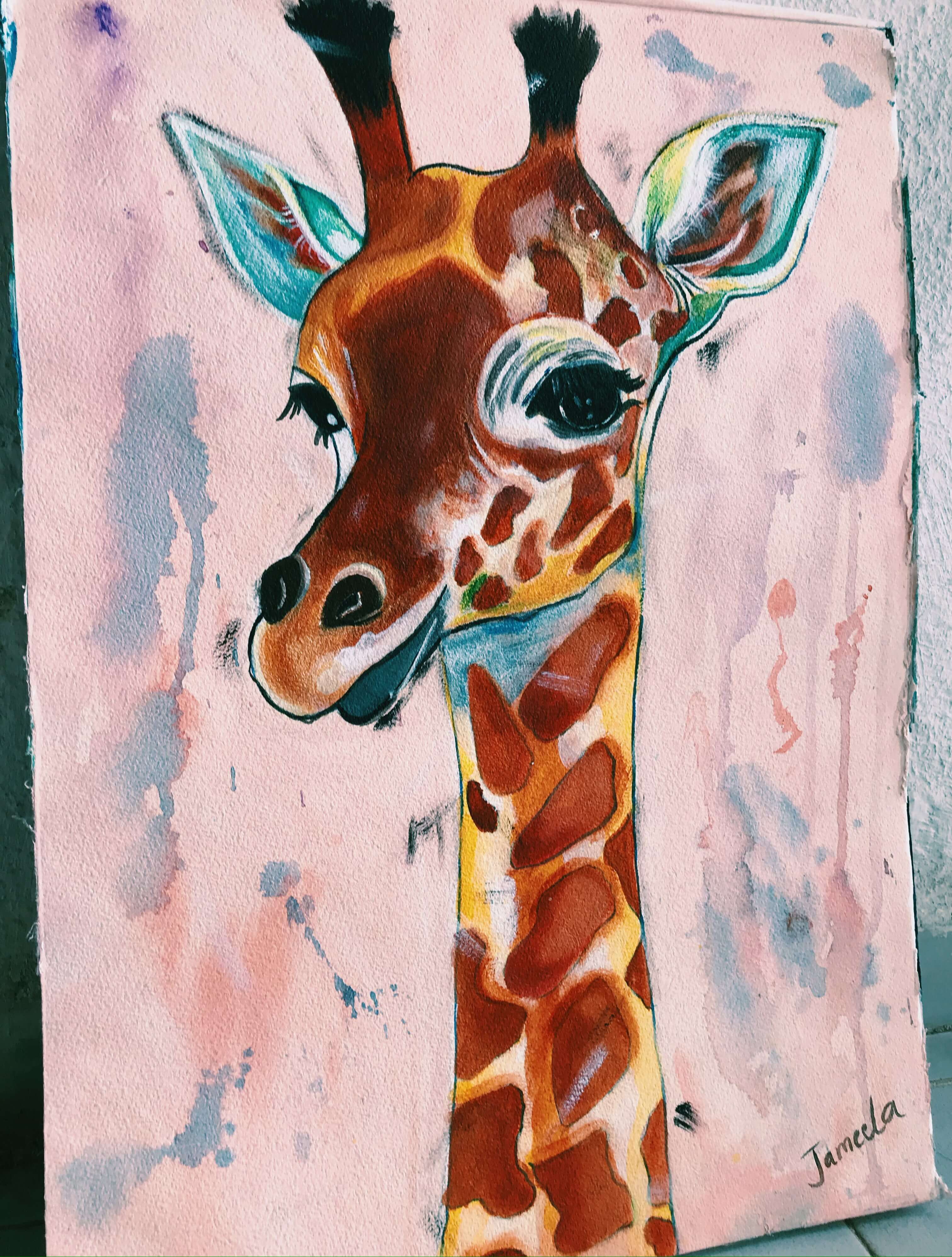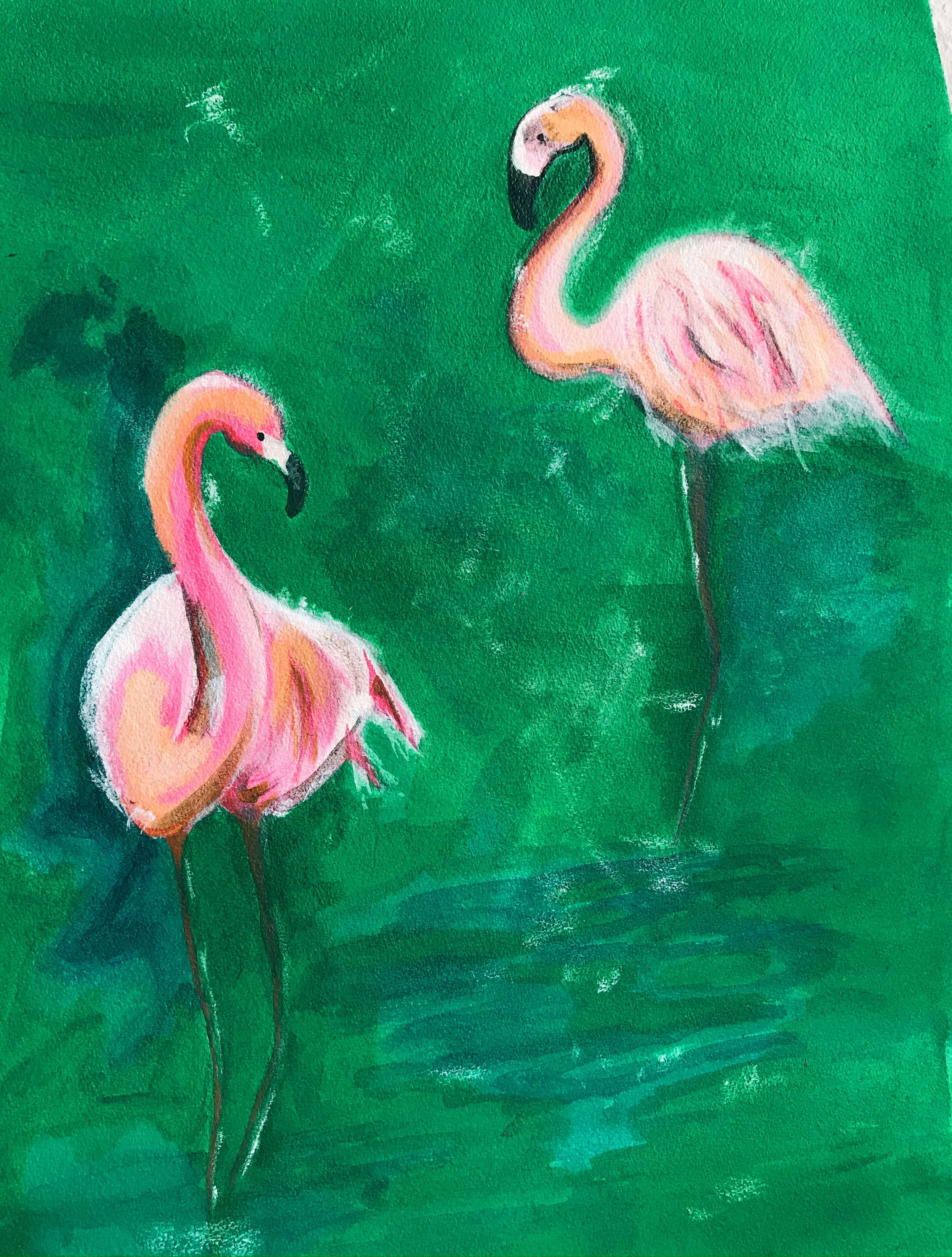 Zainab, is an absolute book-lover, and a budding author. She aspires to write her own book soon. She is now starting to learn to cook and bake. She makes perfectly round and symmetrical rotis (Indian bread, made of wheat flour).

And I, for one, have recently developed a passion for baking and painting. Who doesn't like yummy desserts? The 4 of us indulge in baking, and dish out croissants, pretzels, and cinnamon rolls. Tasneem and I, baked a Banana loaf bread too (see pics below). It turned out to be delicious. And it's very healthy too…It's made from wheat flour, not cornflour.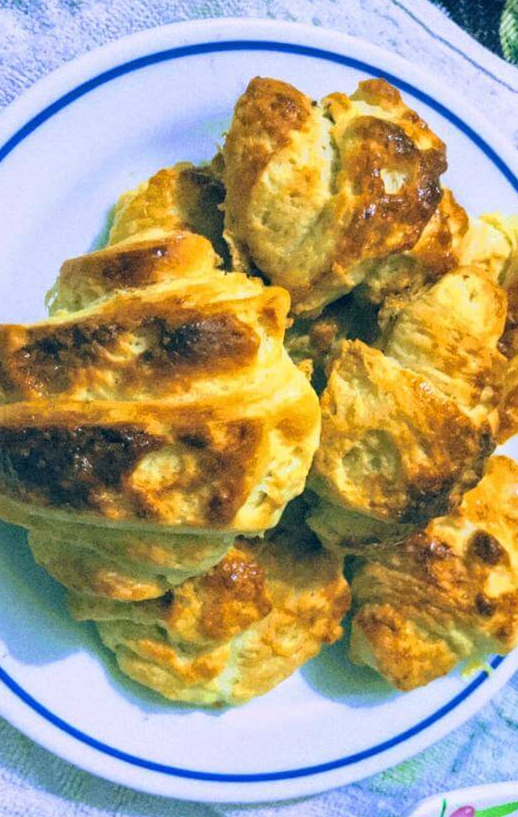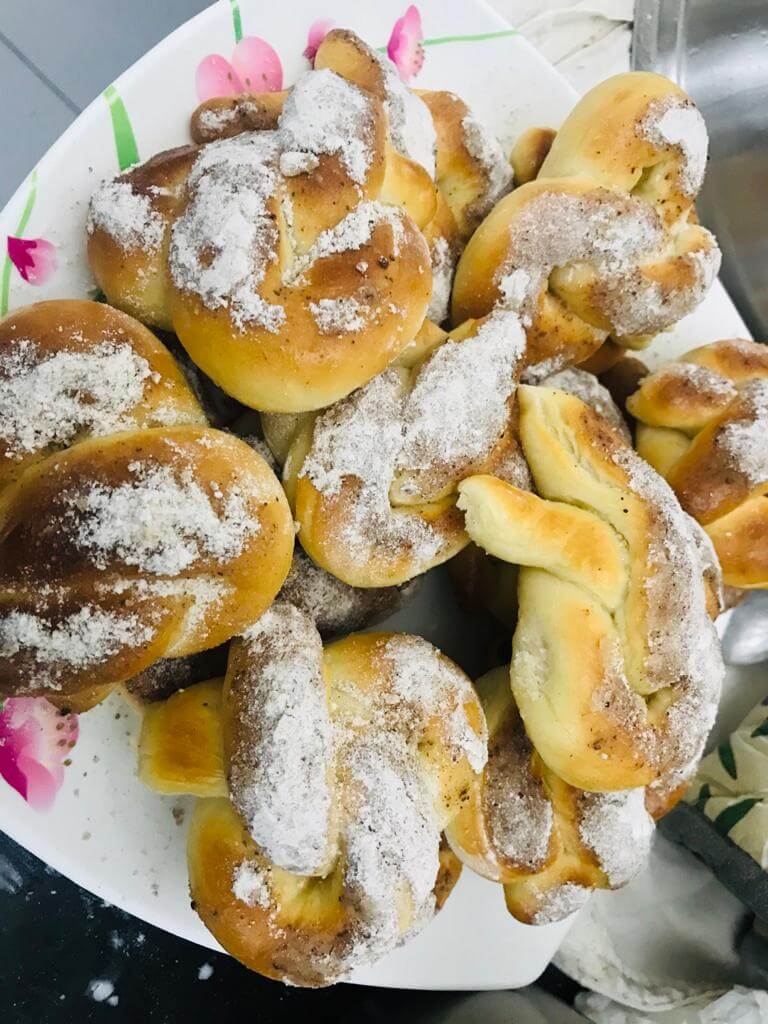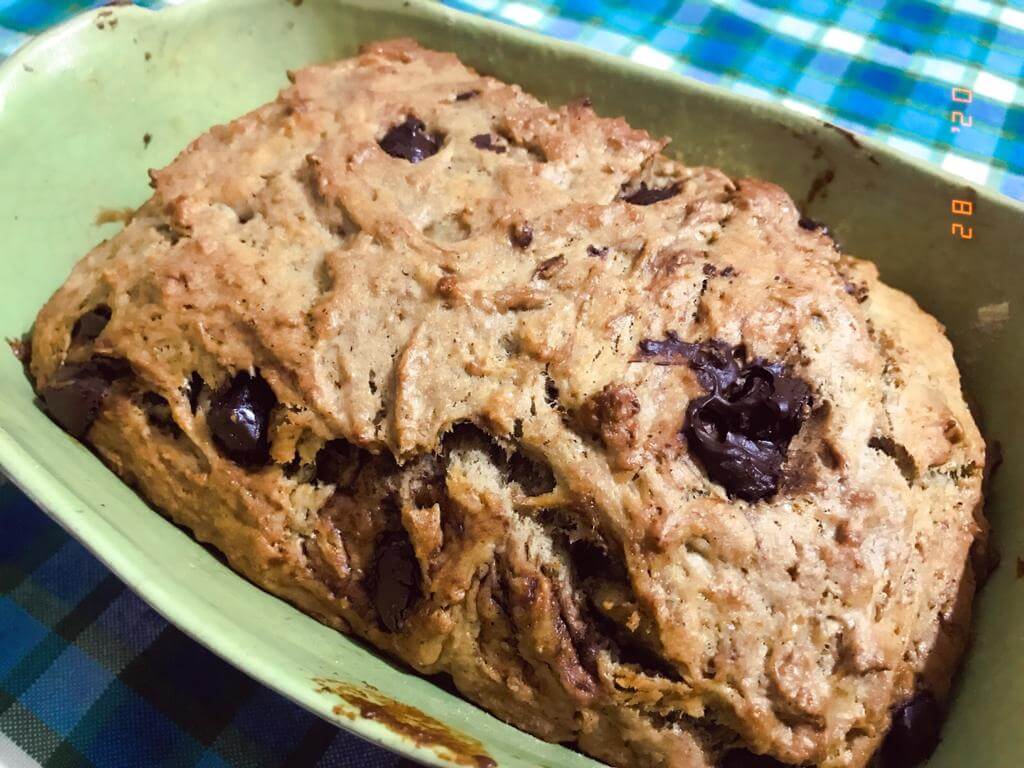 The 4 of us, get together for an hour of exercise every day. We do a mix of cardio and yoga exercises that includes Tabatha, HIIT, BARR workouts, Ashtanga Yoga, Iyengar Yoga, Yin Yoga, etc. We follow some experts like Heather Robertson, madfit, Boho Beautiful, etc.

We watch movies and serials on Netflix, Disney+Hotstar, Amazon Prime and more. Hollywood thrillers, romcoms, and of course, Bollywood masala movies and newgen movies are some of our faves.
Why we're located in Pune, India...
We've chosen to operate from Pune, in India. Why? You might ask...
Well, for one, since we are a service business, we do not deal in physical products. And two, technology has made it easy to communicate and deliver the creative services that we have expertise in, globally, taking advantage of the abundant manpower available here (in India), and better operational efficiencies as compared to any other country.
Fact: Almost 70% of global creative writing, originates in India. Our team also has CV writing contracts with some of the leading US, UK, and Australian CV Writing firms (B2B business).

Secondly, our well-groomed team of 10 over-achievers (4 of us from my family, and 6 writer-partners), strive hard in elevating Dubai-Forever.Com to newer heights each day.


That is how I took my Resume Writing Services online and other popular professional services that I then began over the years. I now offer a complete suite of services & products that includes:
ATS-friendly CV Writing, Infographic/ Designer CV Writing, AI Resume Building, LinkedIn Profile Writing/ Makeover (Lite; PRO; and Expert), CV Posting, Recruiting Agency Registration, Employer Registration (CV Distribution), Customized Job Hunt, Job Applications, and lots more...


I have been interviewed for my expertise in CV Writing, on 2 popular FM Radio channels in Dubai, namely Radio Mango 96.2 FM and Radio ME 100.3 FM.
I have performed as a judge for the Middle East Stevie Awards [2019-20] and got featured on their website...

Here's a link to the page: https://stevieawards.com/mena/management-human-resources-awards-judging-committee
The Stevie® Awards are the world's premier business awards.  They were created in 2002 to honor and generate public recognition of the achievements and positive contributions of organizations and working professionals worldwide.  In a short time the Stevie has become one of the world's most coveted prizes.
Failures: Of course, my journey of almost 2 decades was not without roadblocks. I've had my fair share of setbacks and failures. I believe that my failures have given me a better understanding of life and work, and 'I am what I am' today because of these. Failures helped me grow. I believe that failures are stepping stones to greater things in Life. Be hungry for success, Your 'Why' should be bigger than your 'How'. If you've recently lost your job, don't worry, it's because you're being re-directed towards a better opportunity in your life. Work hard to achieve it!
• Before I got a job in the UAE, I joined hands with a colleague, back in India, to set up a back-office contact center to handle customer calls for various MNC's in USA, Canada, and Europe. Which never took off. I lost a lot of money there.
• Next, I invested my time and money to develop a mobile app and a portal on an idea that I had. However, I soon ran into a lot of technical problems, due to which I had to stop that project. Lots of money, time and efforts wasted. But lots of valuable lessons and experience gained.

• On the advice of a friend who was a broker in the stock exchange, I invested a sum of US$ 25,000 into stocks, which got wiped out, when the market turned bad.
However, I am a risk-taker, and look at failures as lessons to be learnt from, and bounced back up quickly...

Our Mission and Vision...
Our Vision: On a trip to Tanzania in 2016, I came across a slogan given by the then Prime Minister of Tanzania, "Hapa Ni Kazi Tu", which literally means, "Work Gets Done Here". I guess this slogan signifies Dubai-Forever.com's passion and work culture very well...
Our Mission: "HAPPINESS". How? To help 1 Million people get their DREAM JOBS by 2030.

Our Vision: We want to help 1 Million people, get 'the job of their Dreams' that INCREASES their happiness scores…

My father who was a business-owner (packaging materials - B2B), used to tell me stories about his experiences with people. "Always do business with a positive mindset.
Whether buying or selling, products or services, keep a positive outlook and place complete trust in the person you are dealing with (of course, after you've done your research, and identified the one you want to go with).
Your positive thoughts affect the entire business process and so too the products and services you've bought or sold."
I hold this advice very close to my heart, and always try to walk this talk.

Here are 2 sayings that I came across recently. Needless to say, I feel they were specially written for me. I thank the writers from my heart:
1. 'PAY THE PRICE' Today, So You Can 'PAY ANY PRICE' Tomorrow.

2. Today, I'll Do What Others Won't, So Tomorrow, I Can Do What Others Can't.
Let me close this about me page with these lines from Mike Tyson, one of the greatest heavyweight boxers of all time. I quote,
"I was bred to climb high and high into the sky...
...and tumble down;
I am truly grateful that I found my wings, before I hit the ground."
Thanks for reading a few things about my family, me, and our work. I wish you all the very best in life and career!


Warm Regards,

Shabbir Kagalwala (shabbir@dubai-forever.com)

NOTE 1: Have any Queries about our CV Writing Services? Read the Frequently Asked Questions...
NOTE 2: What is YOUR Reason to go in for Professional CV Writing?
Read more about the best CV Writing Service in GCC...
Return to Dubai-Forever.Com's Home Page
Michael Page Articles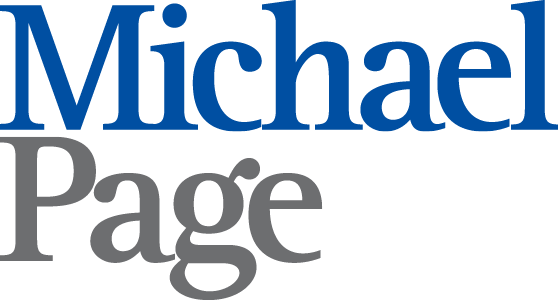 I am a regular contributor of articles on my "Subject Matter Expertise" with Michael Page, the elite International Recruiting Firm with branches across the world. Here are some published ones: