CV Writing FAQ
The following Dubai CV Writing FAQ are Questions & Answers that have been designed based on the most commonly asked queries by our clients.
CV Writing FAQ
Q1. After payment what happens next?
Ans 1: You need to download the CV Writing Questionnaire, fill it up and send it to me, along with your current/ previous CV.

Q2. What if I pay you and you never respond back to me?
Ans 2: Please read the LinkedIn recommendations my clients have written about my work. I have 19+ years of experience writing CV's targeted/ focused towards the Middle East region, and I am among the leading professionals in my field. I have a reputation to protect! Now, do you think I will run away with your money?

Q3: But, I don't have a PayPal account? :(
Ans 3: You don't need a PayPal account to make an online payment; when redirected to the payment page you can directly enter your credit/ debit card details.

Q4: I don't have a credit card; can I pay in some other way?
Ans 4: Yes, Please click here to view alternate payment methods.

Q5. I am scared of making online payments.
Ans 5: See Answer 4 above.

Q6. What documents do you need from me (How Does it Work)?
Ans 6: I need your current/ previous CV and the CV Writing Interview Questionnaire (see answer1 above), filled up with your current information (please click here to read the Procedure; "How It Works"). Also, a photo (only if you wish), and any other supporting documents such as certifications, awards etc. that we can add in the CV to make it more impressive.

Q7. How can I give you my updated information?
Ans 7: See Answer 6 above.

Q8. What if I am not satisfied with the CV draft?
Ans 8: I won't stop until we are both satisfied that the CV meets our goals --> "To project your image for the NEW position that you seek." Remember that the best person who knows about YOUR career is....YOU!!! I am only writing on your behalf. A phone interview or a questionnaire cannot possibly give ALL the information of your career. By polishing the draft together, we achieve a near-perfect CV, that represents YOU!!!

Q9. How many drafts will you give me?
Ans 9: Unlimited. See answer 8 above.
CV Writing FAQ continued...

Q10. Have you written CV for the XYZ sector/ industry...(XYZ can stand for any industry).

Ans 10: In my entire CV Writing career since 1998, I have written for every industry/ sector and also for every kind of job role/ position.



Q11. Have you written CV for Senior Manager/ General Manager/ VP, CEO, etc.? (an important CV Writing FAQ)

Ans 11: I, [Shabbir Kagalwala], usually write for Senior/ Upper Level Management and C-Level Executives only. I have a team of CV writers, employed by me full-time, who write for entry-level, junior-level, mid-level professionals.



Q12. What is the rate of positive outcome of your CV in terms of these candidates getting hired? (an important CV Writing FAQ)
Ans 12: My CV success rate has always been 95% and above.



Q13. Could you give the reference of a person who has achieved success with your CV?
Ans 13: Read the recommendations some of my clients have given me on my LinkedIn profile. Please navigate here: https://ae.linkedin.com/in/shabbirfkagalwala/
Q14. What if the recruiter comes to know that my CV has been written by a professional CV writer and not myself?
Ans 14: Tell the recruiter this, "I could have written my own CV, but getting it written from a professional makes sense as he knows what and how to portray my skills in the best way, which I do not. Because I am not a writer. I know how to do my work very well, in fact, I am a subject matter expert in my field, but certainly I am no professional writer".
Q15. Do I need a covering letter?
Ans 15: A Covering Letter is an introduction to you and your career. It should create an interest in the recruiter/ reader of your CV to read more details about you in the CV. Hence, it is required.
Q16. How Much Time Does It Take?

Ans 16: It normally takes between 2 to 3 business days to give you a 1st draft (recommended), however, if you need it urgently, I can give it to you sooner...


CV Writing FAQ continued...

Q17. What Information Will Be Required?
(an important CV Writing FAQ)
Ans 17: Your current/ previous CV, and most importantly, to fill up an Interview Questionnaire that you can download using this link:

https://www.dubai-forever.com/support-files/questionnaire-cv-writing.zip


Q18. What are the Payment Methods?

Ans 18: Credit/ Debit Card, PayPal, Western Union, Money Exchange, Bank Transfer. Here are the payment details:

https://www.dubai-forever.com/alternate-payment-methods.html
Q19. What is resume scanning? (an important CV Writing FAQ)
Ans 19: Resume scanning is done by an Applicant Tracking System (ATS) which is a software that converts a CV or resume into data that can be stored in a database. Recruiters then search for candidates from this database with the help of keywords. So, it has become extremely important to create a CV that is ATS compliant. We are amongst pioneers in the GCC region for creating ATS compliant CV's and resume...
Q20. Besides CV Writing, do you offer other profile building services?
Ans 20: Please navigate here https://www.dubai-forever.com/cv-writing-services.html to read more about ALL our services in detail.
Q21. In LinkedIn service, do you need access to my profile and adjust it (preferable, due to my lack of time) or I need to do it myself with content written by you?
Ans 21: If you want me to update your LinkedIn profile, yes, I can do it for you. I'll need access to your LinkedIn account. However, if you want to do it yourself, then I will provide the content on a MS Word document, that you can copy-paste with guidance from me...But for LinkedIn (PRO), giving access to us is a must.
Q22: Do you have an office in Dubai or UAE?
Ans 22: We are located in Pune, India. Like all the world's biggest software and technology companies offshore their work to companies located in India, so also the world's major CV Writing companies offshore their CV Writing work to firms in India. This is to take advantage of several factors. Lower Operational Costs, Abundant Talent and English proficiency.

We are a homegrown CV Writing company that does work directly for candidates, majority of whom are in the GCC, but increasingly across the world too. We also work with some of the leading CV Writing companies from the USA, UK, Australia etc.

An actual cost-to-cost comparison of running a company in India versus the UAE is 1:5. Add to that the cost of Employee Visa, housing, etc. Where do you think those expenses will come out from? We give you value for money.
Q 23. Another website offered a couple of mock interviews to get trained before the interview. Do you also offer the same?

Ans 23: We provide industry leading interview preparation tips, questions and answers that will help you to prepare for interviews...See details about interview preparation information.
Q 24. I'm looking for a CV writer who has good connections with Head Hunters and recruiters in order to push my application or, even better, suggest my application as soon as they have a vacancy to fill (some kind of word-of-mouth approach).
 
Ans 24: We run a 'Networking For Jobs' Program [NFJ] . Read more about it here: https://www.dubai-forever.com/networking-for-jobs.html
Q 25. If I buy your services, how often can i interact with the writer?

Ans 25: I, Shabbir Kagalwala, am the CV Writer, and also the single point of contact for all the services. My team does the registrations, job hunt and job applications.

If you have any other query, not answered here...Please write to me about it...
Return to Professional Level Resume Writing Page

Return to Dubai Forever's Home Page
Michael Page Articles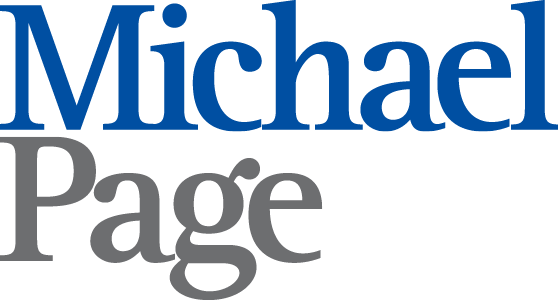 I am a regular contributor of articles on my "Subject Matter Expertise" with Michael Page, the elite International Recruiting Firm with branches across the world. Here are some published ones: