CV Writing Bonus Information
Free with CV Writing Packages
CV Writing Bonus -
Combination Packages
Here are the details of the CV Writing Bonus Information that is given along with ALL CV Writing Packages (FREE)...

These CV Writing bonus are worth UAE Dirhams 700 [US$ 190]):

1) Contact Details of TOP Employers, in your Industry (30+).

The Email ID's / Career Pages (URL) of the BEST firms in your specific industry. This includes firms in UAE/ GCC. Search for Job Vacancies and Apply to the ones you like. DIRECTLY! Price: AED 172 (US$ 47)


2) Contact Details of TOP Recruiters in your Industry (900+).

The Email ID's / Career Pages (URL) of the The BEST recruiter's in your industry. These Agencies command the Lion's share of Placements in ALL of the above countries. Most of them have Exclusive agreements with Firms. So you won't see these job vacancies advertised anywhere else. Price: AED 99 (US$ 27)


3) Leading Middle East Recruiters on Twitter, Facebook & LinkedIn.

Social Media is very popular and a great means to contact the recruiters & headhunters in your career field, directly. Price: AED 69 (US$ 19)


4) List of dozens of Websites for Job Search.

These are the BEST websites that collect HOT job vacancies from across the Internet. These Search Engines are the Google, Yahoo & Bing of Careers & Jobs. Price: AED 37 (US$ 9.99)


5) Gulf Interview Cracking Tips.

Recruiters in the Gulf are culturally different, as compared to those elsewhere. You need to be prepared for an Interview in the Gulf, so that you are able to proceed with the realization of your Dream Job. Learn the Tricks and Tips. A very important CV Writing Bonus...Price: AED 69 (US$ 19)


6) Gulf Interview Questions and Answers.

Likewise, these questions and their most appropriate answers have been compiled by our Team over a period of 17 years, with the help of recruiters in agencies & firms across the Middle East. A goldmine of information, sure to help you prepare. Did you know that pleasing & impressing a recruiter could help you negotiate a salary package up to 40% higher? A very important CV Writing Bonus...Price: AED 99 (US$ 27)


7) PDF version of your CV to send as an attachment with e-mails.

Emailing your CV and Cover Letter as a Word Document is quite unprofessional and risky. If the MS Office version is different on the recruiters PC, the formatting of your CV changes. To help get over this, we give you a PDF version of CV & Cover Letter. Price: AED 11 (US$ 2.99)


8) Thank You Letter (to be sent after the Interview as a Reminder).

After your Interview, sending a Thank You Letter, keeps you fresh in the mind of the recruiter. A great tool to have him call you back. Success rate of this document is very high. Price: AED 145 (US$ 39)


9) QR Code.

A QR Code (Quick Response code) is a mobile phone readable bar-code that can contain your name, phone number, email ID, address etc. A recruiter simply points a mobile phone at it and all the information gets uploaded & stored on his phone.

The software also opens up the correct application to handle the encoded data. Example, if an email id is QR coded, it will open up his email application on his phone to compose an email to you. We are the first Resume Writing Service in the World to include a QR code on a CV. Price: AED 37 (US$ 9.99)


10) How to look for a job in Dubai on a visit visa
You are in Dubai (or any other city in the GCC) on visit, looking for work. Your visa is going to expire soon. So how do you search for a job before your visa expires? A very important CV Writing Bonus...
11) The Most Sure-Fire Way To Get The Job
Get ready beforehand and use these tips as an opportunity to differentiate yourself from your competition.
12) TOP Tips To Capitalize with LinkedIn

Although everyone has a LinkedIn profile, knowing how to use LinkedIn effectively is no easy task. We present you with techniques to get solid results with LinkedIn.


13) 8 Steps To Get Noticed On LinkedIn

There are over 320 million people on LinkedIn. These steps will help you stand out on LinkedIn and gradually get noticed by recruiters, head hunters and CEO's.


14) The Counter Offer, when you put in your papers

While counter-offers may be tempting and even flattering, there can be pitfalls that you need to be aware of.
15) Finding a Job in UAE – Do's & Dont's

Searching for and finding a good job in the UAE, has its own do's and dont's...Take a peek at some of them...
16) New UAE Labour Law
With amendments in the Labour Law having been effected since July 1, 2017, it is very important to know your rights before you sign the job contract.

CV Writing Bonus


Only for Premium & Super Premium Packages
In addition to the above, the following CV Writing Bonus Info is given exclusively along with PREMIUM & SUPER PREMIUM packages...

These CV Writing bonus are worth UAE Dirhams 840 [US$ 229]). So in total, you receive bonuses worth AED 1540 [US$ 419]).

1) Personalized update of LinkedIn Profile.

We will personally update your LinkedIn profile by logging into your LinkedIn account. We do this in a proper, optimized manner to enable your account to show up in searches for your skills. Price: AED 110 (US$ 30)


2) Customized advice to make your LinkedIn profile stand-out.

We give you customized advice so you can create a complete LinkedIn profile. Only complete profiles will give you the results that you want. Price: AED 55 (US$ 14.99)


3) LinkedIn Recommendations - 10 text scripts your seniors can write for you.

Recommendations are very important and speak volumes about ones credibility. We write 10 recommendation text that you can give your seniors/ colleagues as reference material to write a good recommendation for you on your LinkedIn account. Price: AED 55 (US$ 14.99)


4) LinkedIn Top Tips to help your profile appear in recruiter searches.

We will give you some important tips to tweak/ improve your account. Price: AED 37 (US$ 9.99)


5) Personalized LinkedIn URL.

We will customize a personalized LinkedIn URL to feature you as a BRAND. Price: AED 18 (US$ 4.99)


6) 800+ GCC Recruiters (HR) Contact details.

Recruiters/ Headhunters contact details such as name, job position and firm name, email ID, phone number, LinkedIn ID and recruiting specialty. Price: AED 205 (US$ 56)


7) Networker's Contact details (people working in firms in your sector).

So you can contact them and get introduced to jobs that are not advertised, but are reserved for friends/ contacts of employees working in the firm. Effective Networking. Price: AED 29 (US$ 7.99)


8) 100+ Recruiting Agencies Contact Details.

The name, website, HR email ID, registration link, and open vacancies link of some of the TOP recruiting and staffing companies in the UAE, and in the entire MENA region. Price: AED 29 (US$ 7.99)


9) 8000+ LinkedIn Open Networker's (LION) Contact Details.

LinkedIn is a complex web of connections, and the more you have the better, since that helps in increasing your overall rank in searches. We provide you with over 8000+ email ID's of LinkedIn Open Networker's (LION) connections that will surely accept your connection request. Price: AED 99 (US$ 27)


10) 100,000+ HR Email ID's.

These email ID's belong to Human Resource personnel, within agencies and employers, to contact and send your CV to. Some may also belong to freelancers. Price: AED 205 (US$ 56)


CV Writing Bonus - CAREER COACHING

Additional CV Writing Bonus Information to help you prepare for Interviews in the Middle East region, especially the United Arab Emirates, Saudi Arabia, Qatar, Oman, Bahrain, Kuwait, Jordan and Egypt:
11) 5 Interview Questions You Need to Prepare for

There are only a few questions the interviewer is really bothered about. The rest are simply there to create rapport and break the ice.


12) 10 Best Job Interview Strategies For The Gulf Cooperation Council Countries

Job interviews can be a mystery for most, but you can find success if you follow the strategies. The 10 tips are the best interview strategies to follow, if you want to succeed in your next interview.


13) Psychological Tricks to Master a Job Interview

Some psychological tips, tricks and techniques that you can use during a job interview that will increase your chances of getting a job offer...


14) Rock The Interview

Most people have a good understanding of what is required in an interview but you can never be over prepared or know too much... so here's some information which covers everything you need to know to rock your interview.


15) Job Interview - Why Only 3 Questions Really Matter

Most questions are just variations of each other. These are the 3 questions that are the most basic and important.


16) Tackle Three of the Toughest Interview Questions

You'll see what most people say and how to improve your answers to land a top job., by learning more about three of the toughest interview questions.


17) TOP 10 Toughest JOB Interview Questions in The GCC

These 10 Interview Questions are amongst the toughest that interviewers ask in the Middle East, and preparing the answers to these, will ensure you crack the interview...


18) What Is Your Greatest Weakness

In an interview, talking about your weaknesses and flaws is difficult. These tips make it easier to show your weakness in a positive light.


19) Important Tips to Handle A Job Interview Successfully

You are judged on the basis of your performance during an interview, for a job.  How unfair? You are just not made to face interviews. You gets jitters when it comes to interviews. Relax! Job Interview Tips and advice applicable for you to pass the interview with flying colors.


20) Top 5 Killer Interview Questions

Prepare for some of the most odd questions that are likely to be asked by some smart interviewers, that can turn the tide in your favor.


21) Learn Basic Arabic - by Deepak Machado

Arabic is the UAE/ GCC's national language. So, it makes sense to learn the basics of this sweet language. It can give you the edge over your competitors...
Return To Professional CV Writing Service Page

Return To Dubai-Forever.Com's Home Page
Michael Page Articles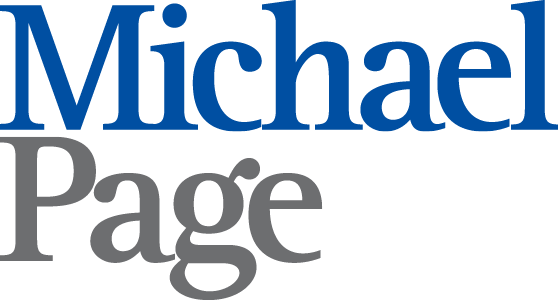 I am a regular contributor of articles on my "Subject Matter Expertise" with Michael Page, the elite International Recruiting Firm with branches across the world. Here are some published ones: