Recruitment Agencies Qatar
The TOP 10
The TOP 10 list of Recruitment Agencies Qatar is given below, researched by us, to help you.
These agencies are the ones that you MUST apply to, if you are serious about a LUCRATIVE job in TAX-FREE Qatar.

The State of Qatar has the world's highest GDP per capita and tops the list of the world's richest countries, according to Forbes.

It's economy grew a whopping 19%, the fastest in the world. Lucrative jobs are available in Doha, Al Khor, Al Wakrah, Al Khuwayr, Ar Ru'ays, Ar Rayyan, Ras Laffan, Dukhan, Umm Sa'id, Umm Salal 'Ali, Umm Bab, and Umm Salal Muhammad, etc. in Qatar...
Recruitment Agencies Qatar

You'll find a link below each agency, which is either a job search page or CV application page. Copy - paste the entire link in a new browser window.


The # 1 Leading Recruitment Agencies in Qatar by far is: Bayt Qatar

They have some of the best jobs, and are active in Doha Qatar; Saudi Arabia; United Arab Emirates (UAE); Bahrain; Kuwait & Oman as well.

Register using the CV Builder. CLICK HERE to register completely, else you won't get the results you want!
The # 2 Recruitment Consultants in Qatar is: Work Circle Qatar

View the latest vacancies across Qatar on one portal. Click below to know more... Highly Recommended too!


The # 3 Overseas Manpower Suppliers in Qatar is: Gulfaar

Register: http://gulfaar.com/groups/hr-recruitment.html
Email: info@gulfaar.com
Mobile: +974 5521 4060
The # 4 Recruitment Agencies Qatar is: Adecco Middle East
Search Jobs: http://www.adeccome.com/jobs/
Register: http://www.adeccome.com/home/how-to-apply/

Sectors Serviced: Banking and Insurance, Building and Construction, Catering and Hospitality, Education and Training, Engineering and Technical, Finance and Accounting, Human Resources and Recruitment, IT and Telecommunications, Legal and Compliance, Leisure and Tourism, Marketing and Media, Sales and Retail, Transportation and Logistics

The # 5 Manpower Staffing Companies Qatar is: Barclay Simpson ME

Search Jobs & Register: https://www.barclaysimpson.com/jobs-in-qatar
Email: ga@barclaysimpson.com
Call: + 971 4428 9495

STAR AGENCY

Qatar Human Resource [QHR]
Address: Building 5, Street 820, Doha, Qatar
Phone: +974-40011644
Email: info@qhr.qa

Search Jobs: https://www.qhr.qa/jobs-vacancies-in-doha-qatar

Areas of Specialization: Consumer Products & Services, Financial Services, Government & Non-Profit, Education, Healthcare, Industrial, Natural Resources and Energy, and Technology.
Want your recruitment agency featured as a STAR Agency? Contact Us NOW!!!

The # 6 Manpower Agencies in Qatar is: NES Global Talent

View Vacancies: https://www.nesgt.com/jobs
Register Your Profile: https://www.nesgt.com/users/register/new/registration
Address: Office 8, First Floor, Plot 3747, Cat Building, Al Difaaf St., Al Sadd, Doha, Qatar
Tel: +974 4436 7044

Email: doha@nesgt.com
Sectors & Industries: Oil & Gas, Power, Life Science, Construction, Manufacturing, Mining, Chemicals, IT.


The # 7 Staffing Agencies in Qatar is: CP (Clarendon Parker) International

Register & Search Opportunities: http://www.cparkerworldwide.com/
Email: info@cpbahrain.com
The # 8 Recruitment Agencies in Qatar is: Al Noof Recruitment Services
Register: http://www.alnoof.com/site/public/registrationDetails.php
Tel: (+974) 4442 5869/4442 2076
Fax No: +974 444 22094

Email: info@alnoof.com
Address: Office No. 7, 1st Floor, Above Al Fanar Travel, Near Doha Clinic Hospital, Al Mirqab Al-Jadeed, AlNasr, Doha, Qatar.
The # 9 Recruitment Agencies Qatar is: Budge Talent

View Jobs: http://www.budgetalent.com/job.html
Email: hello@budgetalent.com



The # 10 Consultants in Qatar is: Al Sial Manpower Recruitment
Register: http://www.alsialgroup.com/index.php#contact
Telephone: +974 4447 6467
Mobile: +974 66901654, +974 50804440
Fax: +974 4468 5207

Address: Azeeziya, P.O. Box No. 202283, Doha, Qatar
E-mail: info@alsialgroup.com
Website: www.alsialgroup.com
Dubai-Forever.Com's
Resume Writing Service

Create A PROFESSIONAL CV!
A CV / Resume should be very well written, if you want to be called for Lucrative Job Interviews in Qatar. If your CV is not written well, then however skilled or smart you may be, the recruiter will simply skip your CV and go on to the next one. He has a pile of CV's to go through anyways...

Lost opportunity...?

Take Expert HELP NOW! From Shabbir Kagalwala's Professional CV Writing Service in Qatar.
The Leading CV Writer in the Middle East. Read more about Shabbir here...
Register Your CV With Us Now!

Recruiting Agency Registration Services
REGISTERING with Employment Agencies makes sense, since your profile gets created in their database. Simply sending/ forwarding your CV by email means your CV goes to the junk folder, is deleted, or the admin saves it to a folder online or off-line, where it may never be found.
We register you with 30 leading recruiting agencies that are active in your sector/industry; and country/region. We also take into account other criteria, such as choice of type of firms (MNC, Local, Government, SME, Start-up, etc.). So, basically you get a completely customized registration service tailored to your needs.

Stop Waiting! Do it today!
First, download and fill up this questionnaire...
Next, send your updated CV, Cover Letter, passport-type photograph, and the filled-up questionnaire to shabbir@dubai-forever.com.
Lastly, make payment for the Recruitment Agencies Registration via Credit/Debit Card by clicking the "Add To Cart" button given below. Else, Click here for other payment methods.
Recruiting Agency Registration

OLD PRICE: US$ 59

NEW PRICE: US$ 49
This will answer all your queries like:

top 10 recruitment agencies in qatar

key resources recruitment agency qatar

recruitment agencies kawader manpower

recruitment agencies qatar list

recruitment agencies qatar doha

manpower recruitment agencies in qatar


Return to Middle East Careers Page
Return to Dubai-Forever.Com Home Page
Michael Page Articles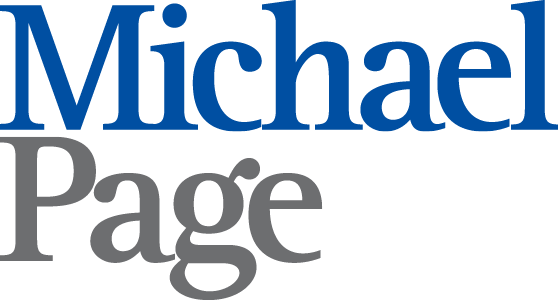 I am a regular contributor of articles on my "Subject Matter Expertise" with Michael Page, the elite International Recruiting Firm with branches across the world. Here are some published ones: