Employer Registration
About our Employer Registration Service...

It makes sense to register with the leading organizations/ firms/ companies/ employers in the sector or domain of your choice. The big leading firms in each sector are also some of the big recruiters of human talent. There are hundreds and thousands of companies in each sector.
Employer Registration
Employer Registration - INTRODUCTION:
So, how does one know which ones to apply to?
We have updated lists of the best organizations in each sector/ industry that also recruit lots of professionals. This is a very time consuming task, especially for busy professionals like you.
Also, most people do not know how to go about this online application process in an optimized manner. Employers include MNC's, Government firms, SME's and Start-ups.


Employer Online Registration - WHAT WE DO:
As part of this Service we register you with 30 leading employers that actively hire in your sector. Now what do I mean by sector? Hospitality, Oil and Gas, Engineering, Logistics, Retail are all different types of sectors.
Organization Registration - BENEFITS:
Your CV and profile gets into the database of the employing firm. Hence, they will match you (since you are already present in the database) with open job vacancies before they retain a recruiting agency that charges them 30% of the candidate's annual salary.


Save hours and hours of work searching for, and then creating an online profile.


We know how to project you in the correct optimized manner.


Receive free job alerts that perfectly match your profile from these firms.
Employing Company Registration -
Frequently Asked Questions [FAQ]:
Q1: How will I know that you applied for all the 30 employers and uploaded my CV on all their sites? What's the proof?

Ans 1: We send you an excel sheet with details of the organization's website, login ID's, passwords, etc. You can then login into the sites and check for yourself.


Q2: What information do you need from me?

Ans 2: I will need your updated CV, Cover Letter (optional), and require you to fill up a Questionnaire with some information that is required while filling up online employer application forms.


Q3: Which countries and sectors is this service applicable for?

Ans 3: This service is applicable for the GCC, MENA, USA, UK, Australia, NZ, Singapore, HK, Malaysia, India, etc. In short, it is applicable for firms world-wide...
Q4: Which sectors do we cater to?
Ans 4:

Advertising/ PR
Agriculture
Airlines / Aviation
Architecture
Audit
Automobile
Call Center/ Customer Service
Computer - IT Networking
Computer - IT Software
Construction
Engineering
Finance - Banking
Finance - Investment Banking
Hospitality - Hotels
Hospitality - Restaurants
Interior Design/ Landscaping
Legal / Law
Logistics/ Procurement
Media
Medical
Nursing
Petroleum / Oil & Gas
Property/ Real Estate
Retail
Salon/ Parlor
Scaffolding
Security
Spa / Massage
Teaching - College
Teaching - School
Teaching - Nursery
Ticketing/ Travel/ Tourism
REGISTERING with Employers makes sense, since your profile gets created in their database. Simply sending/ forwarding your CV by email means your CV goes to the junk folder, is deleted, or the admin saves it to a folder online or off-line, where it may never be found.
Stop Waiting! Do it today!
First, download and fill up this questionnaire...
Next, send your updated CV, Cover Letter, passport-type photograph, and the filled-up questionnaire to shabbir@dubai-forever.com.
Lastly, make payment for the Employer Registration via Credit/Debit Card by clicking the "Add To Cart" button given below. Else, Click here for other payment methods.
Employer Registration

OLD PRICE: US$ 59

NEW PRICE: US$ 39
If you also want a CV (Resume) written by me, along with the Registration Service, you can select the value-for-money combination package (CV + Cover Letter + Employer Registration).
Click on one of the links given below according to your level of experience:


Some Related Pages That You Must See:
Recruiting Agency Registration | CV Posting Service

LinkedIn Profile Writing (Lite & PRO) | CV Writing FAQ's

Interview Cracking Tips | Interview Questions & Answers


Now you need not worry about the following queries, ever:


How do I register directly with the best companies?

Which are the leading employers in the Oil and Gas sector?

Procedure for registering on the career section of firms websites

Do you register with the top 10 Employers?
How can I register with Startups and SME's?

Return to The Professional CV Writing Service in Dubai

Return to Dubai-Forever.Com Home Page
Michael Page Articles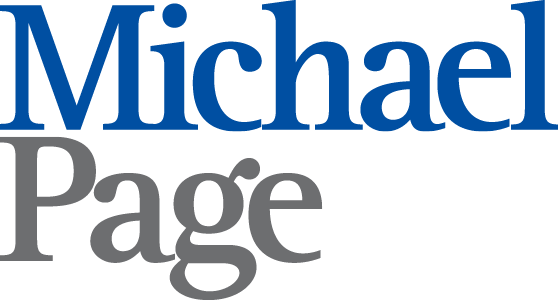 I am a regular contributor of articles on my "Subject Matter Expertise" with Michael Page, the elite International Recruiting Firm with branches across the world. Here are some published ones: