Gulf Interview
Questions and Answers
The Gulf Interview Questions and Answers have been compiled with the help of some recruiters from agencies as well as companies. Please study these carefully, as these will give you a good idea of the way interviews are conducted.
These are VALID across Dubai, Abu Dhabi, Sharjah, rest of the UAE, Qatar, Saudi Arabia, Oman, Kuwait, Bahrain, Egypt, Jordan and other countries in the MENA regions, Levant and Asia.
Also, this is excellent material to prepare for online or personal interviews for Finance, IT, Engineering, Hospitality, Tourism, Sales, Accounting, Medical, Logistics, SCM, Oil and Gas and other fields. If you practice & study these, you will be well prepared to answer any question asked to you by an interviewer in the Middle-East.
Gulf Interview
Questions and Answers
1. Tell me about yourself?

Answer: This surely is the number 1 Gulf Interview Questions and Answers, that candidates from across the world come across. It's the same in Dubai / Gulf countries. Talking about 'things not related to work' is a big NO-NO.

My advice to you is to prepare this answer before hand. Talk about some responsibility that you enjoy doing, especially one that is related to the job position you are interviewing for.


2. Why did you leave your last job?

Answer: This might be one of the most tricky Gulf Interview Questions and Answers. Always answer in the positive. Never ever give answers that will show you in a bad light. If you've had problems with your manager, or a colleague etc.

DO NOT say that. Instead say that you wanted a challenge in life, a better opportunity etc.


3. Are you applying for other jobs?

Answer:
Honesty pays great rewards. If you have applied for similar jobs with competitor organizations, then say so. But do not divulge too much detail. Also, if you've applied for different types of jobs, then it's advisable to keep quiet.
4. Why do you want to work for this organization?

Answer: This is another tricky one. Research about the organization before you go for the interview. This will give you some idea about how you could fit into the bigger picture. Be honest & sincere. Talk about your long term goals and how the work that you do here will help you achieve them.


5. What is your Expected Salary?

Answer:
This one from the set of Gulf Interview Questions and Answers is where most people fumble. It's advisable to not blurt out a figure. Instead, say that the salary package depends upon what exactly this job entails.


Then ask the interviewer what salary range the company has, for this job position. If the interviewer quotes a salary range, that's good, and if he does not, you've already answered your part.
Gulf Interview
Questions and Answers
6. How long would you expect to work for us if hired?

Answer: Do not give a figure for this one too. What they are looking for is stability from employees. Hence an answer like, "I'd like to work for a long time in this organization", or, "I'd like to work here as long as I can provide value and growth to this organization", should be good answers.


7. Explain how you would be an asset to this organization?

Answer: This is one question that you should be waiting for. Talk honestly and positively on this one highlighting your strongest skills, especially suited to the job position at hand.


8. Why should we hire you?

Answer: Stress upon the fact that your skills match those that the organization is looking for.


9. What is your greatest strength?

Answer: You can give various answers for this one. Like for example, Team player, Work and deliver under pressure, leadership skills, never say die attitude. etc. Remember not to mouth out big, fabulous sounding words for this Gulf Interview Questions and Answers, else it will sound quite like lies.


10. What have you learned from mistakes on the job?
Answer: "Humans make mistakes. I have made some too. For example, I thought I could do it all alone. Then, I realized that 1 and 1 make Eleven not 2." Positive examples like these are sure to impress the interviewer.
WorkCircle is a JOB Search Engine that displays the best jobs from across the career pages of recruiting agencies, job portals and employers...Click the banner below to search now...

The Gulf Interview Questions and Answers more or less cover almost every type of question asked. Would you like to go through some more questions?...
...Here is the Gulf Interview Questions and Answers PDF file that you can SAVE to your Computer.


All The Best!
CV Writing Service
Shabbir Kagalwala's Dubai-Forever.Com offers Middle East CV Writing Service in the GCC / MENASA region, that helps prepare a "CUSTOMIZED" CV.
The leading CV and Resume Service, it helps get you 4 Times more Interview calls. Read Customer Feedback, Testimonials and Reviews of our professional CV writing service...
Register Your CV With Us..
Also read The Gulf Interview Cracking Tips for a head-start on the Interview process...
With all this info all your queries will get answered such as:
IT interview questions

medical representative interview tips and advice

top 10 UAE interview q

uestions and answers

accounting job common interview questions

interview questions answers pdf

interview questions answers for freshers

project management interview questions answers

data warehousing concepts interview questions answers

Return to Dubai Forever Home Page
Michael Page Articles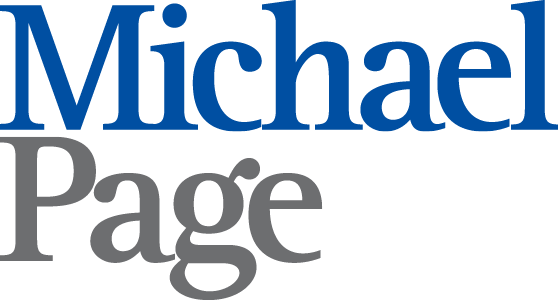 I am a regular contributor of articles on my "Subject Matter Expertise" with Michael Page, the elite International Recruiting Firm with branches across the world. Here are some published ones: