Resume Writing Feedback
Resume Writing Feedback: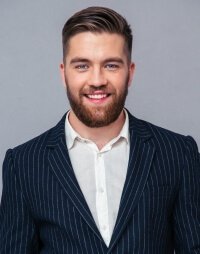 "Jameela has done a great job! She prepared my resume in under 12 hours, giving me enough time to send in my application, just before closing time.

But that's not all. I got selected. I've been called for an Interview after 2 days. Thanks for your great service."

– Adrian Baker; Sales Director; Great Britain (UK).



"Abbas has produced a resume for me, that I was pleasantly shocked to see. I never thought that my duties and responsibilities could be presented in such a beautiful way. I'm very pleased with his work.

He asked me such questions, that only a person with 20 years in the industry, like me, would have known.

I knew then, that I was not dealing with just another resume writing service, but THE BEST ONE. I've already placed an order for a resume package for my brother."

– Alessandra Bianca; Hotel Guest Relations Manager; Madrid, Spain.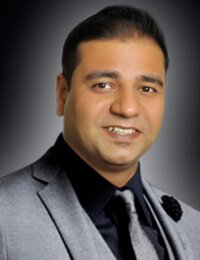 "My new resume got me several hits on Bayt® and NaukriGulf® and 3 interviews which I am in various stages of, right now. I appreciate Jameela's help and am very pleased with the results. I would give her full marks."

– Shafiq Ehsan; Marketing Manager; Dubai, United Arab Emirates.


Resume Writing Feedback:
"Knowledgeable & Professional. My new Resume helped me get a good Tax-Free job quickly. Though I earned a lot in Europe, I used to pay 40% in taxes. That's a big amount.

I've invested in my own villa in one of the free-hold properties in Dubai, with the extra money I make. Thanks to Dubai-Forever.Com's Resume Writing Service."

- Adelbert Hermann; Project Manager; Strausberg, Germany.


"Thank you very much for the professionally written resume!

I've already lined up some great interviews with companies that I had not even imagined would call me."

- Abasi Sekhmet; Human Resources Manager; Cairo, Egypt.


"I am now on the final level of interviews with the hospital I never thought I could even apply to. I was offered a salary package that is 20% higher than what I had expected. That's about US$ 24000 extra.

Your Resume Writing Service, turned out to be the best investment I've ever made in my life.

I'd like to take this opportunity to thank Abbas and the entire dubai-forever.com team for helping turn my dreams into reality."

- Latha Narayanan; Registered Nurse, Kerala, India.


Resume Writing Feedback: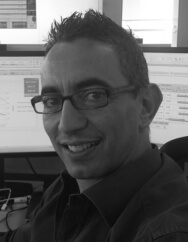 "Jameela is an absolute pro. She coached me about how I should go about my application procedure. She wrote a wonderful resume, cover letter, thank you letter and follow-up letters for me.

Thank You, once again! I'd like to employ your CV services for my wife too!"

– Raymond Clemence; Project Manager; Paris, France.


"The resume writer assigned to me, Abbas, is marvelous. He's made my resume shine, like never before. He knew such intricacies about my profession, which only a professional with years of experience would know.

I was pleasantly surprised at this. There are a lot of Resume writing Service companies out there, and they promise the sun and the moon, but fall short when it's time to deliver.

These guys are different. dubai-forever.com has a great team and Abbas is surely a winner!"

– Roy Kumar; Senior Telecom Engineer; Bengaluru, India.


"I've been extremely pleased using your Resume Writing Service and have recommended your expertise to all my friends / colleagues."

- Abayomi Akintunde; Receptionist; Florida, U.S.A.





Resume Writing Feedback:
"I want to say THANKS for your excellent Resume Writing Service in Dubai. After I received my new C.V., I started my job search in The U.A.E.

I sent my resume to 5 companies, had interviews with 4 and took a position from the first company I interviewed with, as it was exactly what I was looking for.

This is exactly what I had dreamed my job responsibilities and the salary package should be.

Due to my new Middle East customized CV, I was offered a position a step above what I would have otherwise got. I have been here for over a year now, and I absolutely love my life!"

- Ahmed Rizvi; Senior Civil Engineer; Dubai, UAE.


"As soon as I made the payment for the resume writing service, I received the customary automated reply. But, I also received a mail from my writer, telling me that she had already started studying my career details.

That's called great customer service. She kept me updated with the progress throughout the writing process. Keep it up!"

- Dalisay Navarro; Network Engineer; Cebu City, Philippines.


Want To Send Us Your Resume Writing Feedback?

Write To Us With Your Feedback and Comments...

Read some more Dubai-Forever.Com's CV Writing Reviews...

Convinced?
Buy A CV Writing Package...
Now!

Click the link below as per your experience:
Return to The Best CV and Resume Writing Service in The GCC
Return to Dubai Forever Home Page