Recruitment Agencies Saudi Arabia
The TOP 10. Best of the Best.
The list of TOP 10 Recruitment Agencies Saudi Arabia is given below.

These employment companies are some of the most IMPORTANT ones, if, you are serious about a LUCRATIVE job in TAX-FREE Saudi Arabia.
The Kingdom of Saudi Arabia has one of the world's largest reserves of oil, and is among the world's richest countries, according to Forbes.
It's economy, though based on oil, has grown significantly in all areas & sectors. And with the Vision 2030 announced, KSA is bound to grow by leaps and bounds.

You'll find a link below each agency, which is either a job vacancy page or an application page. Copy-paste it into a new browser window...
Recruitment Agencies Saudi Arabia

You'll find a link below each agency, which is either a job search page or CV application page. Copy - paste the entire link in a new browser window, and then go ahead and register.
The # 1 Recruitment Agencies for Saudi Arabia is: The First National Company - FNRCO

Website: https://fnrco.com.sa/en/contact
Phone: +966-9200-15188
Email: fnrco.hotline(at)fnrco.com.sa
Address: Omar Bin Abdul Aziz Road, Al-Zahra, Riyadh, Kingdom of Saudi Arabia
Sectors: Energy, Oil And Gas Services, Project Management Services, Administrative Services, Technology and Communications Services, Medical Services, Hospitality And Hotel Services, Banks Services
Clients:

DaVita Saudi Arabia, Alstom Transport, GE GRID (COGELEX),

Kanoo Terminal Services Ltd., J-Power Systems Saudi Co. Ltd.,

Khatib & Alami, TYPSA Consulting, ENOVA, Assystem Radicon,

Electrical Automation Saudi Arabian Manufacturing Company,

Hays FZ LLC Abu Dhabi, Siemens Mobility GmbH- KSA Branch,

Cegelec- VINCI Energies, ST Engineering Saudi Limited, Diaverum,

JGC Gulf International Co. Ltd., Turner & Townsend, Sadara Chemical Company,
Mitsubishi Corporation, NCR Solutions (ME) LLC, Veolia Water Technologies,

L&T Technology Services Limited, Thales Security Solutions & Services Company,

Ernst & Young for Systems and Programming WLL, Derayah Financial,

SNC- Lavalin Group, Olayan Descon Industrial Company Ltd.,

Otis Elevator Co. Saudi Arabia Ltd., Siemens Mobility Saudi Limited,

Protiviti Inc, NEOM Company, Wipro Arabia Ltd.,

Honeywell Turki Arabia Company Limited , Anotech Energy,

Advanced Petrochemical Company, PricewaterhouseCoopers Consulting Ltd.
The # 2 Recruitment Agency Saudi Arabia is: Ejadah Management Consultancy

Register: http://www.ejadah-consult.com/register
Tel: +966 -11- 45 377 42
Fax: +966 -11- 45 361 42
Email: info@ejadah-consult.com
STAR AGENCY

Michael Page
PageGroup offers more than 40 years of recruitment expertise appointing entry-level positions, all the way up to CEO and the executive board. They have 140 offices in 36 countries worldwide.

Their dedicated Saudi Arabia team has over 60 years of recruitment experience and a strong understanding of the local market. The team has delivered a number of key assignments across both the public and private sectors, and is now one of the most successful recruitment companies in the region.

Address: Office No.202, Al Fattan Currency House Tower -1,
Dubai International Financial Centre (DIFC),
P.O. Box 506702 Dubai,
United Arab Emirates

Telephone: +971 4 709 0300
Fax: +971 4 386 1710
Email: candidatesmiddleeast@michaelpage.ae
Website: https://www.michaelpage.ae/
Want your recruitment agency featured as a STAR Agency? Contact Us NOW!!!

The # 3 Manpower Recruitment Agencies is: Adam Recruitment

Jobs: http://adam.com.sa/jobs/
Phone: +966 11 29 33 155
Mobile: +966 555 406 405
Email: info@adam.com.sa
The # 4 Leading Recruitment Agencies in Saudi Arabia is: Shamco International Recruitment Ltd.

Apply: http://www.shamcorecruitment.com/how-to-apply/4528947432
KSA Address: P.O. Box 93692, 11683, Riyadh, Kingdom of Saudi Arabia

UK Address: Wonea House, 2 Richmond Road, Old Isleworth, Middlesex, TW7 7BL
Tel: +44 (0) 8456 891 786 
E-mail: info@shamcorecruitment.com

Sectors: Academic Healthcare, Petrochemical Oil & Gas, Energy, Fire Safety & Engineering, Construction & Procurement, Clinical, Nursing & Support, Medical / Healthcare
The # 5 Overseas Manpower Suppliers in Saudi Arabia is: Tauzeef Company For Human Resourcing

Apply Now: http://www.tauzeef.com/apply_now.php
Telephone: +966 12 6501550
Fax: +966 12 6577014
Email: info@tauzeef.com
Dubai-Forever.Com's
Resume Writing Service

Create A PROFESSIONAL CV!
The CV is a very important document in your efforts to secure a Lucrative Job in Saudi Arabia. It's like your own personal Sales Letter, that promotes your skills to the recruiter.
So, if you want to be called for Lucrative Job Interviews, make sure your CV is very well-written. Our Professional CV Writing Service in Saudi Arabia customizes your Resume according to formats popular with recruiters.
The # 6 Manpower Staffing Companies Saudi Arabia is: NES Global Talent

Register: http://www.nesglobaltalent.com/register
Tel: +966 3864 6581
Email: dammam@nesgt.com
The # 7 Recruitment Agencies Saudi Arabia is: FSR Search

Job Search: http://fsrsearch.com/candidates/job-search
Register: http://fsrsearch.com/account/register/
Email: contactus@fsrsearch.com

Saudi Arabia Office: King Abdulaziz Road, Bldg No. 22, Office No. 2, Riyadh, Saudi Arabia  

London Office: 2-8 Victoria Avenue, London, EC2M 4NS, United Kingdom.
Tel: 0844 588 4417 or +44 781 584 2187

Sectors: Accounting / Auditing, Automotive, Banking, Distribution and Logistics, Energy, Engineering, Executive / C-level, Finance / Economics, FMCG, Human Resources, Manufacturing and Production, Manufacturing / Industrial, Oil / Petroleum, Petrochemicals, Publishing, Retail / Wholesale, Telecommunications.

Recruiting Agency Registration Services
REGISTERING with Employment Agencies makes sense, since your profile gets created in their database. Simply sending/ forwarding your CV by email means your CV goes to the junk folder, is deleted, or the admin saves it to a folder online or off-line, where it may never be found.
We register you with 30 leading recruiting agencies that are active in your sector/industry; and country/region. We also take into account other criteria, such as choice of type of firms (MNC, Local, Government, SME, Start-up, etc.). So, basically you get a completely customized registration service tailored to your needs.

Stop Waiting! Do it today!
First, download and fill up this questionnaire...
Next, send your updated CV, Cover Letter, passport-type photograph, and the filled-up questionnaire to shabbir@dubai-forever.com.
Lastly, make payment for the Recruitment Agencies Registration via Credit/Debit Card by clicking the "Add To Cart" button given below. Else, Click here for other payment methods.
Recruiting Agency Registration

OLD PRICE: US$ 59

NEW PRICE: US$ 39
The # 8 Employment Agencies in Saudi Arabia is: Hays Saudi Recruitment Services

Website URL: https://www.hays.ae/saudi-arabia
Email: saudiarabia@hays.com
The # 9 Manpower Agencies in Saudi Arabia is: BAC Middle East

Website URL: https://www.bacme.com/jobboard/cands/candLogin.asp
The # 10 Recruitment Agencies Saudi Arabia is: Cooper Fitch

Contact Us: https://www.cooperfitch.ae/contact-us
Email: talktous@cooperfitch.ae
Tel: +971 4 352 2506
Know any other result-oriented Recruitment Agencies for Saudi Arabia? Please tell us about them, as we are constantly updating this list with the best recruiting firms, and strive to have a genuine TOP 10 list always!
Register Your CV With Us Now!


Recruitment Agencies Saudi Arabia




Workcircle

Once again this is an Important step in your job search. Click this Workcircle link, or the banner below To Search For the Best Collection of Jobs in Dubai, Abu Dhabi, UAE, and entire Middle East region. I highly recommend this too...

---
Bayt -


Biggest Job Portal in UAE & GCC

Some of the most exclusive Jobs in the United Arab Emirates, Saudi Arabia, Qatar, Oman, Kuwait and Bahrain, are available online on this exclusive job board. Register here with Bayt, or click the banner below to begin. This is highly recommended.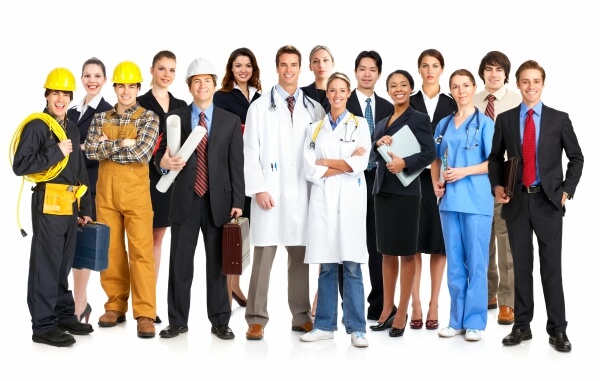 Best Recruitment Agencies in Dubai
The information on this page will answer all your queries like:
list of recruitment agencies saudi arabia jeddah
saudi arabia job consultants
manpower saudi arabia
international recruitment consultants
oil and gas recruitment agencies in saudi arabia
housemaid recruitment agencies saudi arabia
medical recruitment agencies in saudi arabia

Is There Anything Else You'd Like To Find? Use The Search Box Below:

Return to Dubai-Forever.Com's Home Page
Michael Page Articles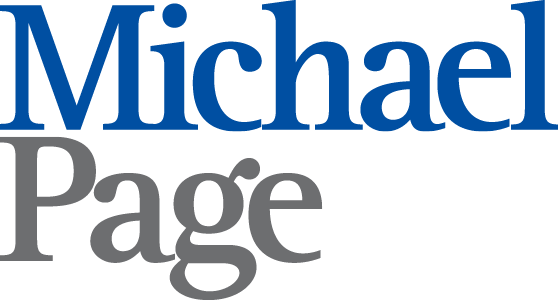 I am a regular contributor of articles on my "Subject Matter Expertise" with Michael Page, the elite International Recruiting Firm with branches across the world. Here are some published ones: