Jobs Guide

The Jobs Guide is a Risk-Free Way for Job Seekers Like You To Secure...
...A Dream Job in Dubai, GCC, MENASA & the APAC
This Exclusive Opportunities Guide (now available for every country in the Middle East), gives you everything you will ever need to search, apply and secure your Dream Job in Dubai, the UAE & the Middle East, MENASA and APAC.

You've always wanted to Live and Work in the Middle East/Singapore/Australia/NZ/Hong Kong/Malaysia, etc. Because...


The countries here are dynamic and fast growing.

They've got Hi-tech infrastructure like The Metro, Expressways, Modern Architecture, etc.

They've transformed into Magnets for Tourism, Finance, Healthcare, Education, Shopping, Entertainment and more.
They are investing in creating SMART cities, so that will provide cutting-edge technology and innovations to be available for you and your family.
"I had won many awards as a chef in 5 star hotels back home, so I thought of migrating to Dubai/Abu Dhabi/Sharjah to work as a Master Chef in one of the luxury hotels there.

I bought the Dubai Jobs Guide, through which I was able to apply to the best hotels, and agencies from back home. I put in a lot of hard work, believe me, but the information and data in this Career Guide for Expats looking to find work in Dubai/UAE, made it really easy, and I got selected for a position of Master Chef in 3 of the best Luxury 5 Star Hotels in Dubai and Abu Dhabi.

Thanks to Dubai-Forever.Com's UAE Jobs Guide!

I highly recommend it as the BEST UK Expat's guide to the UAE!" - Brian (Master Chef - Great Britain) 19.10.2020.
Dubai Jobs Guide
A Dream Job in your Dream City will soon allow you to:
Rise up in your career.

Live in a fancy apartment or villa.

Own a luxury car.

Take your family on holidays.

Save enough money for your future.

Give your kids the best education there is.

Keep 100 % of your hard-earned money. "No Income Tax".

Have Financial Freedom.
This Middle East Jobs Guide/Singapore Career Guide/Australia Jobs Guide answers the most important question on job-seekers minds.

"How to get a Job in Dubai?"

"How to get a Job in the Middle East?"

"How can I get employment in the UAE?"
How do I migrate to Singapore?
How do I get a job in AUS/NZ?

The Fastest & Quickest Recommended Way:
The Jobs Guide contains a Do It Yourself Career Guide with data and information about various cities/countries, such as Dubai, Abu Dhabi, Sharjah, Al Ain, Ajman, Fujairah, Umm Al Quwain, Ras Al Khaimah. Similarly, it also contains a step-by step guide with data on Saudi Arabia, Qatar, Oman, Kuwait, Bahrain, Singapore, Australia, NZ, etc. With new data being added daily on various countries in the GCC, MENA & APAC region.

The Jobs Guide is specially designed for YOU, a "Guide for Expats looking to find work in your Dream City", with Tips to Get Job Easily in Dubai, and elsewhere in the United Arab Emirates and Gulf Cooperation Council (GCC) Countries, MENASA, and APAC.

It is the MOST WANTED jobs guide to help you secure your Dream Job, so you can enjoy a GOOD QUALITY of LIFE, a higher standard of living. The kind you know you were born for...
"What Does The Jobs Guide Contain?"
Career Page & Registration Links to TOP Firms (Employers) in your Sector/ Industry/ Field.


HR Contacts & Registration Links to 100+ BEST Recruiting Agencies in your Sector.


Contact Details of 500 Human Resource personnel (actual recruiter in agency/ organization).


Contact Details of Networkers (people working in organizations in your sector).


Registration Links to leading Job Boards & Career Portals in the Middle East.


Leading Middle East Recruiters on Twitter, Facebook & LinkedIn.


List of dozens of Websites for Job Search.
      8. ATS (Applicant Tracking System) compliant CV to ensure your CV goes past the software robots.
      9. 30+ Infographic CV templates, for you to create various different CV's that will make you stand-out.
    10. LinkedIn Step-by-Step Action Plan.

Jobs Guide - Payment Information

You can pay via PayPal, the world's most trusted way to pay online.

Q: But, I don't have a PayPal account? :(
Ans: You don't need a PayPal account to make an online payment; when redirected to the payment page you can directly enter your credit/ debit card details.

Q: I don't have a credit card; can I pay in some other way?
Ans: Yes, Please click here to view alternate payment methods.
Jobs Guide
The below sectors and industries are available. The cost is US$ 28 for each country.

Advertising/ PR
Agriculture
Airlines / Aviation
Architecture
Audit
Automobile
Call Center/ Customer Service
Computer - IT Networking
Computer - IT Software
Construction
Engineering - Chemical
Engineering - Civil
Engineering - Electrical
Engineering - Mechanical
Engineering - Production
Finance - Banking
Finance - Investment Banking
Hospitality - Hotels
Hospitality - Restaurants
Interior Design/ Landscaping
Legal / Law
Logistics/ Procurement
Media
Medical
Nursing
Petroleum / Oil & Gas
Property/ Real Estate
Retail
Salon/ Parlor
Scaffolding
Security
Spa / Massage
Teaching - College
Teaching - School
Teaching - Nursery
Ticketing/ Travel/ Tourism
JOBS GUIDE:

OLD PRICE: US$ 59

NEW PRICE: US$ 28

...Order your Dubai Jobs Guide Today And I'll "ADD FOR FREE" The Following Exclusive Bonuses (Worth US$ 40):
Interview Cracking Tips.


Interview Questions and Answers.


TOP 10 Toughest JOB Interview Questions in The UAE/ GCC.


The most sure-fire way to get the job.
Order Now.

Jobs Guide Reviews
Take a look at what some of our customers have had to say about the Jobs Guide E-book. They've given some excellent reviews and testimonials about the guide.

Best Guide to Jobs in UAE & Middle East, MENASA and APAC:
Most people Do Not Know How to Apply for Jobs in the Middle East, MENASA, and APAC. Living far away, across the Globe, they have No Clue HOW or WHAT to do.

Whether you are a C-level Executive, Managerial/Mid-career level candidate or a fresher just out of college, you will find the Jobs Guide contains exactly what you need.

"Your Singapore Jobs Guide helped me get in touch with some really good companies. I was able to search and apply for 3 exclusive jobs not listed with recruiters. With one of them, I was interviewed over the phone and Skype. After 6 rounds of interviews that lasted almost 2 weeks, they sent me my Offer Letter. I'm flying to Singapore in mid-July. Thank You so much."
- Nina (Architect - Canada) 01.06.2020.

This Information is Very VALUABLE. It's exactly what you need to SUCCEED. It will help you "LIVE YOUR DREAM LIFE. YOU DESERVE IT!"

The Jobs Guide is the fastest way to get rid of and eliminate unemployment.
Some contents of the Jobs Guide are offered FREE with our customized Professional CV Writing Service in Dubai.

Please contact us, if you need any more information about the Jobs Guide.
Return to Dubai Forever Home Page

Michael Page Articles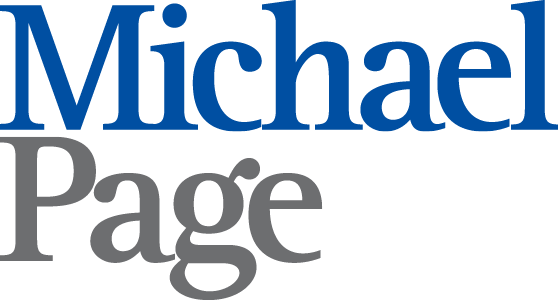 I am a regular contributor of articles on my "Subject Matter Expertise" with Michael Page, the elite International Recruiting Firm with branches across the world. Here are some published ones: