CV Posting Service
About our CV Posting Service...
More and more recruiters within agencies, as well as organizations, search for candidates online on various leading job boards and job portals. Recruiters use several filters to search for the candidates that they want.
Of course, a skill or ability is the foremost search criteria, but age range, nationality, soft skills, years of experience etc. are also used to filter and narrow down to targeted candidates.
Now the Million Dollar Question is whether your profile shows up for a targeted search; gets filtered out, or doesn't even get picked up in the initial search.
CV Posting Service
Job Board Posting Service - INTRODUCTION:
We are the Leading CV Posting Service Team Worldwide. We painstakingly create your profile on the top Job Boards and Job Portals One-By-One. Individually. Because One Size Does Not Fit All.


Each Job Site is different from the others (how it collects job-seekers information and what it does with that information, how the online forms are constructed to capture and store this information, etc.) Hence, automating this process just does not work.
India has earned a good name for delivering top-quality work outsourced from across the world. Our team of expert professionals know the "how's, why's, what's, when's and where's" of CV posting onto job boards and job portals for every region/country worldwide.
We work on each portal individually, one-by-one, so that you get found by over thousands of recruiters across the region targeted by you.

Ever since our humble beginnings from Dubai, UAE (hence our name Dubai-Forever.Com), we have grown successfully to cover all major regions globally for these services.
We provide this service in the UAE, Qatar, Saudi Arabia, Oman, Kuwait, Bahrain, Egypt, Jordan, the United States of America (USA), the United Kingdom (UK), Singapore, Australia, New Zealand, India, South Africa, Hong Kong, and many more...

Job Portal Posting Service - WHAT WE DO:
As part of our CV Posting Service, we create a professional online profile for you, on a finely balanced mix of thirty leading career sites, job portals and job boards.
Of course, each industry / career field / sector has certain sites that are specific to it. Also, the region or country that you wish to target for a job plays an important role in determining this list of 30 sites. Hence, this list of 30 sites varies for each individual, accordingly.
For example, the list of sites for an Architect profile for Dubai, UAE will be different than that for a Finance Manager profile in New York, USA. We create your profile keeping in mind the job position that you intend to target as well as your strongest skills.

Just to give you an idea, some of the best resume posting sites we post profiles on are Bayt, Indeed, Monster, Careerbuilder, Beyond.com, ActiveHire.com, JobServe.com and many more. Even if you already have a profile on some of these, we guarantee an increase in views by recruiters/headhunters in multiples.


Resume Posting Service - BENEFITS:
Powerful exposure to thousands of recruiters searching for targeted candidates on these portals.
Receive free job alerts that perfectly match your profile, sent directly to your email inbox.

Save hours and hours of work searching for, and then creating an online profile.
We project you in the correct manner on these portals.
CV Posting Service - FAQ:
Q: How will I know that you posted the CV on all these portals? What's the proof?

Ans: We send you an MS Excel report with details of the sites, login ID's, passwords, etc. You can then login into the sites and check for yourself.

CV Posting Services
REGISTERING with Job Portals, Job Boards, and Job Sites makes sense, since your profile gets created in their database. Simply sending/forwarding your CV by email means your CV goes to the junk folder, is deleted, or the admin saves it to a folder online or off-line, where it may never be found.
Stop Waiting! Do it today!
First, download and fill up this questionnaire...
Next, send your updated CV, Cover Letter, passport-type photograph, and the filled-up questionnaire to shabbir@dubai-forever.com.
Lastly, make payment for the Employer Registration via Credit/Debit Card by clicking the "Add To Cart" button given below. Else, Click here for other payment methods.
CV Posting Service

OLD PRICE: US$ 59

NEW PRICE: US$ 39
If you also want a CV (Resume) written by me, along with the Resume Posting service, you can select the value-for-money combination package (CV + Cover Letter + CV Posting Service). Click on one of the links given below according to your level of experience:



Some Related Pages That You Must See:
Recruiting Agency Registration | Employer Registration
LinkedIn Profile Writing (Lite & PRO) | Customized Job Hunt
Online Reputation Management | Job Applications

You'll find answers on this page, to all the queries given below:
best place to post resume online
post my resume on job sites
free resume posting sites
upload resume online
resume upload sites for jobs
post resume on linkedin
top 10 resume posting websites
post my resume on indeed
where should you post your resume?
how do you post a resume online?
how do you add your resume to linkedIn?
how to use online resume posting services
Return to Dubai-Forever. Com's Professional CV Writing Service

Michael Page Articles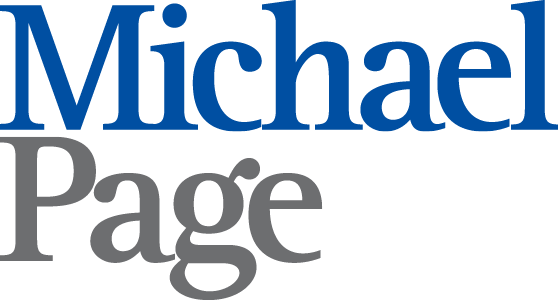 I am a regular contributor of articles on my "Subject Matter Expertise" with Michael Page, the elite International Recruiting Firm with branches across the world. Here are some published ones: