Executive Level Resume
(For GM, CEO, CFO, COO, CIO, CTO, CMO,
VP, MD, D
irector, Country Manager, etc.)
Why Have Your Executive Level Resume
Written From Us?
The biggest ADVANTAGE is that your Executive Level Resume/ CV is written by Professional CV Writers. That's me, Shabbir Kagalwala. With over 19 years of CV writing experience and a strong background in ACTIVE recruiting for an Oil major in Abu Dhabi (UAE), I am well versed with the CV writing process in the Middle East, and so are are my wife, Tasneem, and my daughters, Jameela and Zainab. We also have 6 writer-partners (staff), who are our hand-picked and trained team of experienced CV Writers.
Click the LinkedIn buttons below to view our profiles and make sure you read the Recommendations clients have given me...You may also read Dubai-Forever.Com reviews on TrustPilot.

Take Action Now!


Buy a Customized CV Writing Package Today

...

The services that we offer and their respective costs are as follows:

Click the ADD TO CART button to make payment via credit/debit card, using the PAYPAL payments gateway. For other payment options such as Bank Transfer, Western Union, Money Exchange, PayPal, etc. please see the alternate payment methods.
We started of journey from the UAE, and hence prices are given below in UAE Dirhams, and US Dollars. However, you may make payment in Saudi Arabian Riyals, Qatari Rials, Omani Rials, Kuwaiti Dinars, and Bahraini Dinars, as well as other currencies.
ATS-compliant CV
US$ 179 (AED 659)

Infographic CV

US$ 179 (AED 659)
CV Writing (ATS + Infographic)
US$ 219 (AED 799)
CV (ATS OR Infographic) + LinkedIn (Lite)

US$ 219 (AED 799)
CV (ATS + Infographic) + LinkedIn (Lite)
US$ 259 (AED 949)
CV (ATS + Infographic) + LinkedIn (Lite + PRO)
US$ 319 (AED 1169)
PREMIUM 1:

CV (ATS + Infographic) + LinkedIn (Lite) + CV Posting + Recruiting Agencies Registration + Employer Registration

US$ 349 (AED 1279)
PREMIUM 2:
CV (ATS + Infographic) + LinkedIn (Lite + PRO) + CV Posting + Recruiting Agencies Registration + Employer Registration
US$ 409 (AED 1499)
SUPER PREMIUM 1:
CV (ATS + Infographic) + LinkedIn (Lite) + CV Posting + Recruiting Agencies Registration + Employer Registration + Customized Job Hunt + Job Applications

US$ 489 (AED 1799)
POPULAR PACKAGE
SUPER PREMIUM 2:
CV (ATS + Infographic) + LinkedIn (Lite + PRO) + CV Posting + Recruiting Agencies Registration + Employer Registration + Customized Job Hunt + Job Applications
US$ 549 (AED 2019)
#1 MOST SUCCESSFUL PACKAGE

Details of Services
Click on the links below to learn in detail about each of our high-quality, and value-added services...
Applicant Tracking System (ATS) friendly CV: This CV is used for online applications on job sites. ATS is the software that reads and stores your CV in a database. If the CV is not written correctly, then, the information may get all messed up, which means you will never be found (by the recruiter), even though your record exists in the database.
Infographic CV: This CV is normally sent to recruiters by email. It is visually - appealing.  It may not be compliant to the ATS. Recruiters, are humans too, and can get bored of seeing the same formats, day in and day out. We add smart art; logos of employers, colleges and certifications; timelines, images, etc. to make your CV look appealing. (Also known as Visual CV, Graphical CV and Digital CV).

Moreover, we write a completely new CV from ground up, adding new content to fill in the gaps, and create a well-rounded, complete profile, making sure, of course, that Spellings, English Grammar, Tense, Action Verbs, Keywords, Formatting, Styling, and ATS-compliance is in place...

The above services and combination packages are valid for the UAE, Saudi Arabia, Oman, Kuwait, Bahrain, and Qatar.
Also, Egypt, Jordan, India, USA, UK, Australia, New Zealand, Singapore, North and West Africa, etc. In short, the entire world.
Once Man colonizes the moon, Mars, and more, then we shall be the first to begin writing for those celestial bodies as well... ;-)
Please join/follow General & sector-specific WhatsApp Job groups for job notifications:
https://www.dubai-forever.com/whatsapp-jobs.html

And visit https://dubai-forever-jobs.blogspot.com/ for jobs posted recently across the GCC...

CV WRITING -
HOW IT WORKS...
✔ Initial chat with Shabbir Kagalwala, MBA (HR), BA (English) & having a recruiter background in UAE, via Whatsapp, Email, BOTIM, ToTok, etc.
✔ Send your existing CV.
✔ Fill up Interview Questionnaire. Download the Questionnaire for C-Level Executives, and Questionnaire in case of 'No Previous CV'.

✔ 1st CV/Resume Draft Within 3 - 4 business days.

✔ ATS Optimization including Keyword Analysis.
✔ Written by Expert Professional Writers: Shabbir, Tasneem, Jameela, or Zainab Kagalwala, OR one of our 6 staff members.

✔ Multiple Drafts till You're Happy.

✔ FREE Bonus worth US$ 190.

Please Note:

We DO NOT charge extra for multiple CV formats, and will provide the final in MS Word (so you can make your own edits in future), and PDF. Cover Letter is also FREE with all packages.

We will also provide you with:

✔ Tips on How to Edit your CV for Different Jobs.

✔ LinkedIn Tips & Tricks.

✔ Job Search Tips & Information.

✔ Interview Tips.
Who is the Executive Level Resume for?

Executive Level Resume Writing Services are for Executives in Top Level Management, Higher Level Management, Senior Management and C-Level Management Positions. Similarly, all professionals such as from the Legal, and Accountancy backgrounds etc.

Several Senior Technical Managers, Directors, General Managers [GM], Chief Executive Officers [CEO], Chief Financial Officers [CFO], Chief Operating Officers [COO], Chief Information Officers [CIO], Chief Technology Officers [CTO], Chief Marketing Officers [CMO], Vice President's, Managing Directors, Board Members, etc. from the Middle East, Africa, Europe, USA, UK, South Asia, Australia, NZ, Singapore, HK, etc. have been placed in "Lucrative" positions in MNC's; local corporations, government organizations, SME's and start-ups.

Because, writing 'the perfect Resume' has been my passion ever since I began writing Executive Level Resume's.

My Project Manager Resumes and CV's for Mid and Upper Level Management, have been extremely effective in projecting the right image that is "So Required".

Headhunters & Recruiters have acknowledged the superior quality of my Executive Level Resume Writing that helped them successfully headhunt targeted candidates for some exclusive GM, MD, VP, Director, Country Head, CEO, CFO, CIO & COO positions in MNC's as well as local firms, in the GCC.

I also write Cover Letters for Resumes, which have proved to be door-openers to many "Dream Job" Interviews for Senior Expats from Europe/ UK/ USA/ Aus/ NZ/ SA, in the Gulf Co-operation Council (GCC) Countries.
Our Success Guarantee...
I GUARANTEE your new Executive Level Resume will land you an Interview in 90 Days or I Re-write your C.V. ABSOLUTELY FREE!
...Order your CV Today And I will
"ADD FOR FREE"
The following Exclusive Bonuses (Worth UAE Dirhams 700 [US$ 190]):

Click Here To Read More About The FREE BONUSES...
I can't promise how long I will give away these FREE BONUSES (worth US$ 190), with our Executive Level Resume Writing Service. This Information is EXTREMELY Valuable. I know you will really be HAPPY with your Resume and the Results it provides.

It will help you "LIVE YOUR DREAM LIFE. YOU DESERVE IT!"
Executive Level Resume ~ What's Different About Us?
Some of the "so-called" LEADING job sites & portals in the Middle East, hire freelance writers with little or no experience. You don't even know who has written your Executive Level CV/ Resume, since you speak to a Sales person.
How effective can such a CV be? I've had several people come to me with a CV written by these "leading Middle East job sites", asking me to rewrite the CV for them!
And surely, you've come across some freelancers with websites in your search for CV Writers. Have you read the text on their websites? If they can't even write correctly in the English language, how can one expect a professionally written CV from them?
And tell me, how can a US/ UK CV writing firm, having NO local GCC experience, write an executive level resume or CV for you, targeted for the GCC? You know how important local GCC experience is. Right?
Our USP (Unique Selling Point) is also the retention of the knowledge/data which will benefit you, as you keep updating the profile with us, as you keep climbing the corporate ladders of success in your career.
Arabic CV/ Resume:
We can also have an Arabic CV, cover letter, statement of purpose, etc. written for you, if you need it for application within a government organization, in one of the ministries, government schools, colleges, and universities.
If you are an Emirati, Omani, Saudi, Kuwaiti, Bahraini, Qatari, Jordanian, Egyptian, etc. then this is a must. However expatriates applying to positions in the above might also need to submit an Arabic resume.
I write a CUSTOMIZED CV, Résumé, Curriculum Vitae & Cover Letter as per the country / region that you seek a job in. I am highly experienced in writing Executive Level Resume for Abu Dhabi • Sharjah • Dubai • Ajman • Ras Al Khaimah • Al Ain • Fujairah • Umm Al Quwain in The UAE.


Similarly, I write CUSTOMIZED CV's and Resumes for:


Saudi Arabia • Bahrain • Kuwait • Oman • Jordan • Lebanon • Egypt • Morocco • Algeria • Tunisia • Cyprus • Yemen • Syria • Turkey • Palestine • Iraq • Iran • Brunei • Libya • Malaysia • Singapore • Hong Kong • India • Pakistan • UK • USA • Australia • New Zealand • Kazakhstan • Azerbaijan • Turkmenistan • Uzbekistan • Tajikistan • Ukraine • Burundi • Ethiopia • Eritrea • Djibouti • Kenya • Rwanda • Somalia • Sudan • Tanzania • Macedonia • Kosovo • Serbia • Czech • Slovakia • Bulgaria • Romania.


Have any Queries regarding my Executive Level Resume & CV Writing Service in Dubai & Middle East? Please Contact Me.

Order our FREE CV Evaluation/ Critiqué. My team will give you an honest opinion about your CV/ resumé. Without any compulsion to buy our services.
Return to CV Writing Service in UAE
Return to Dubai-Forever's Home Page
Michael Page Articles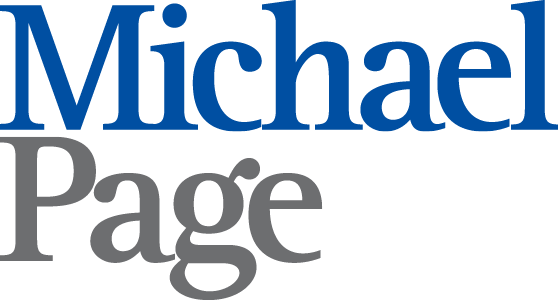 I am a regular contributor of articles on my "Subject Matter Expertise" with Michael Page, the elite International Recruiting Firm with branches across the world. Here are some published ones: