CV Writing Services
Here's the list of the TOP 22 career-related, profile-building CV Writing Services offered by Dubai-Forever.Com...
Please click the link wherever available that will take you to a dedicated page for that service..

CV Writing Services
# 1 Applicant Tracking System - ATS friendly CV:-
CV's are passed through the ATS software (applicant tracking software), which then stores the important data into columns, in a database. If the CV is not written and formatted correctly, then the wrong information may go into the columns, which means you will never be found (by the recruiter) for the skills that you are best at...even though your CV information exists in that database.

For example, imagine that a "Mobile Number" goes into the "Main Skill" Column, and vice versa (see image below). When, the recruiter searches for PMP skills, the software will find a number in the "Main Skill" column, which obviously is not a skill, and this candidate will get rejected by the ats resume checker software.
Our decades of experience and knowledge combined with our proprietary ai resume builder software, helps to create an ATS compliant CV customized to a job vacancy.


ATS Incorrect Parsing
However, if the correct information goes into the correct column, then your ats friendly resume will be found by the recruiter (see image below).

ATS Correct Parsing
We understand how the database of Recruiting Software and their ATS systems are structured and work. Some of the ATS software widely used by companies in the GCC are Taleo, Workday, Bullhorn, Greenhouse, Newton, JobScore, Zoho, IBM Kenexa, BrassRing, Jobvite, Smart Recruiter, iCIMS, Bamboo HR, SAP Success factors, Workable, etc. So, our ATS friendly CV will help get you in through the door...
Applicant Tracking Systems, also known as resume screening software, candidate management systems, ats checker or resume robots, assess a candidate's resume, CV, and application, all before they are seen by an HR, employer or interviewer (humans).



# 2 Infographic CV:-
To stand out from the crowd, you need to make your CV visually-appealing. Recruiters, are humans too, and can get bored of seeing the same formats, day in and day out. We add some smart art; logos of employers, colleges and certifications; timelines, images, etc. to make your CV look good, and in-line with international standards.


Moreover, we write a completely new CV from ground up, adding new content to fill in the gaps, of course, making sure that Spellings, English Grammar, Tense, Action Verbs, Keywords, Formatting, Styling, compliance to Applicant Tracking System, etc. is in place...One of our many chatgpt resume and CV Writing Services...



# 3 Cover Letter:-
A Cover Letter is a must to accompany a CV. It is like an introduction to your profile to the recruiter and should gently lead her/ him to click open your CV and read all about you.



# 4 LinkedIn Profile Writing (Lite):-
We create / redo your LinkedIn profile that will get you noticed by leading recruiters in the region. Increase your networking connections four-fold. An absolute must on the best social networking site for professionals.



# 5 LinkedIn Profile Writing (Pro):-
[includes] LinkedIn Profile Writing (Lite) + Connection request with 40 recruiters at targeted recruiting agencies + Connection request with 40 recruiters at targeted employers + Connection request with 40 people working at targeted employers, for introduction to the HR in the company, or sending your CV to them + Connection request with 40 sector related Groups + 10 recommendation text (that you will send to your seniors/ colleagues) + Follow 10 Influencers.



# 6 CV Posting:-
We create your online profile on 30 leading job portals and job boards that are specific to your sector and region. Recruiters increasingly search on these for desired candidates.



# 7 Recruiting Agency Registration:-
We register you with 30 leading recruiting agencies that are perfectly suited to your sector/ industry, and to the country/region you want to apply.



# 8 Employer Registration (CV Distribution):-
We register you with 30 leading employers/ firms/ organizations in your sector/ industry, within the country/region you want to apply.



# 9 Customized Job Hunt:-
Hundreds of Middle East Job Boards, Recruiting Agencies & Corporate pages are scanned to give you jobs suited to your profile.



# 10 Job Applications:-
We find jobs that are matching your profile and apply to those that you approve. We ensure the registration process is optimized for you, saving you time and a lot of frustration.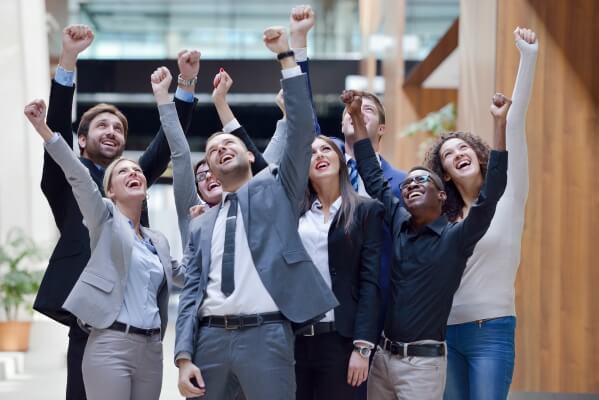 Dubai-Forever.Com's CV Writing Services

Resume/CV Writing Services
# 11 CV Evaluation/ Critiqué:-
I evaluate your CV on the basis of 14 criteria (identified over a period of 19 years of CV writing in the GCC), as very important and a MUST HAVE in a successful CV. The CV, Resume, and LinkedIn evaluation service, a very important part of our CV Writing Services, valued at US$ 59 is completely FREE and informs you whether your CV/resume/LinkedIn passes the interview-test.



# 12 LinkedIn Profile Writing (Expert):-
[includes] LinkedIn Profile Writing (PRO) + 3 Slide-share presentations of your projects/ skills/ SME + Custom Background Image (behind profile photo) + selection of 50 well-researched Skills + selection of 50 well-researched Groups + Interacting & ENGAGING (30 times) with various INFLUENCERS, including Recruiters/ Head Hunters/ CEO's/ Decision makers/ Investors/ B2B Clients. This helps INCREASE visibility on LinkedIn and thus get more recruiters/B2B & B2C clients/investors to look at your profile seriously.



# 13 LinkedIn Profile Management:-
We help maintain and manage your profile for you, since you are either very busy, and/or don't know how to do so effectively. After all, you are good at your own skill, so let someone who is good at the skill of managing LinkedIn profiles, do that...



# 14 Online Reputation Management:-
We Build Your Personality on the Web. Your Brand Identity. All Things Positive. And hide all the negative aspects.



# 15 CV Online:-
Job Portals Charge Recruiters To Access CV's in their Database. We Showcase your Profile for FREE to Recruiters and Hiring Managers to Access. Over 65% of small, medium and big-sized firms in the GCC access our FREE data to get in touch with prospective candidates and employees.



# 16 Arabic CV:-
Many governmental organizations in the UAE and GCC, require Arabic CV's or Resumes to be submitted. We can help create an Arabic CV from scratch, or translate it from English or any other language as well.
"Arabic to English" and "English to Arabic" CV's is one of our strong-points among CV Writing services that we offer.



# 17 Social Media Registration:-
We register you with 30 leading social media sites in the region.This helps create your online brand presence. A part of the branding strategy of "YOU".



# 18 Essay Writing/ Letter Writing:-
We help write essays for schools, and colleges. And Letters for Applications to scholarship programs, Masters and Ph.D. applications to Universities and Colleges, in the USA, UK, Australia, NZ, Singapore, UAE, etc.



# 19 Networking Card:-
You cannot go around handing out your CV to everyone. No one is going to keep it. Where will it go? You guessed it! The Networking Card is a 'visiting card' sized mini CV for Job Seekers to hand-out to recruiters, and other company personnel, especially at Job Fairs and Trade Fairs.



# 20 Document Attestation Services:-
Reliable and time-bound service for individuals requiring attestation for business, employment, higher education or immigration, etc.



# 21 'Jobs-Wanted' Advertisements in UAE/GCC newspapers:-
We place your ad in UAE/GCC newspapers in the "Jobs Wanted" Classifieds section. This is a very good method to get your profile in front of scores of employers searching for eligible candidates.



# 22 Bayt People Profile:-
Creation of a well-rounded profile wherein you can directly apply to jobs. Many Employers have exclusive relationships with Bayt, wherein application to jobs on the employer's career site leads you to the Bayt site. This is also true for jobs on LinkedIn.
CV Writing Services ~ Pricing
We've created some combination packages of the above CV Writing Services, that are "Value For Money", wherein you receive great discounts depending upon the combo package you go in for.
Please click on your level (from the links given below), as per your work experience.
Return to Dubai-Forever.Com's Index Page
Michael Page Articles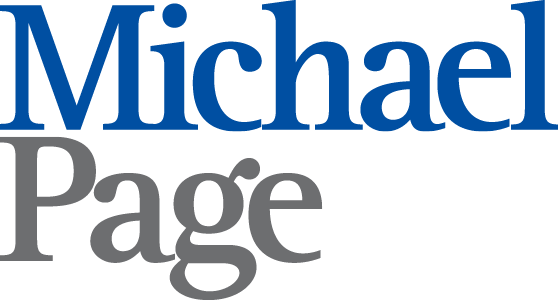 I am a regular contributor of articles on my "Subject Matter Expertise" with Michael Page, the elite International Recruiting Firm with branches across the world. Here are some published ones: