CV Distribution Service in Dubai
Welcome to our CV Distribution Service in Dubai...

Do You Relate With This?

You sent your CV to several recruiting agencies...
You registered on leading job portals in the Middle East...
You sent your CV to friends, colleagues, and their friends...
You socialized and networked on social networks...
...However, you're still searching for the BEST and SUREST way to get your CV/ Résumé in the hands of Employers/ Recruiters. RIGHT?

CV Distribution Service in Dubai
Get Rid Of Your Worries. CV Forwarding (REGISTRATION) in Dubai is amongst the TOP 5 Recommended ways to circulate your CV in the hands of recruiters/ decision-makers. Within Employing Firms as well as Recruiting Agencies.

Our Exclusive CV and Résumé Registration Service in Dubai & UAE has been designed keeping YOU and your specific needs in mind.

We constantly update the employers / firms / companies / organizations / SME's / Startups to which we send your CV, so that you get the maximum possible results.

We not only distribute your CV to firms and Free Zones in Dubai, Abu Dhabi, Al Ain, Sharjah, Ajman, Ras Al Khaimah, Umm Al Quwain and Fujairah in the United Arab Emirates, but also to those in the other GCC nations like Saudi Arabia, Qatar, Oman, Kuwait and Bahrain.
Latest additions are India, Canada, Australia, NZ, Singapore, Malaysia, Indonesia, Thailand, UK, USA, & Germany, etc.

Firms and agencies have welcomed the idea of receiving CV's & Resume's of candidates from us. Hence, the number of firms registered with us in ALL sectors keeps increasing every day.


Why Sending CV by Bulk Email is a BIG SCAM...


When someone sends your CV by Bulk Email, it goes to email addresses such as sales@company.com or info@company.ae, etc. Very rarely do they send to email addresses like HR@company.com or recruit@company.ae.
A recruiter receives 1000's of CV's on a daily basis.
How many such emails does he open?
So, where does your money go? Into the trash can. Also, most of these email ID's have reached the limit and so emails sent to them will SURELY bounce. Similarly, email technology has become so advanced that, any email sent in "bulk" goes to the spam folder directly, and gets automatically deleted.


So Why Do Registration?
Most firms now have a registration form on their website. Once you've created a profile on the website, you receive a login ID and password, and can fill up all the details regarding your career, education, etc. A place is created in their database where your information is permanently stored.
When the HR/ recruiter is searching for candidates to call for an interview, he accesses this database and the software pulls out those profiles that match the criteria he is searching for. This works similar to how we search for information on Google/ Yahoo.

Many firms do not have a recruitment budget or have drastically scaled it down. They do not advertise their job vacancies on job boards, newspapers or other media. Employing expensive recruiting agencies to hire on their behalf has also been put to a bare minimum. Such firms have benefited the most from our CV Distribution Service in Dubai, Abu Dhabi, UAE and the entire GCC. Similarly the candidates too!

Whether you want to apply for Middle East Jobs, while still in your own country, or are already in Dubai / UAE / GCC / APAC on a Visit Visa searching for jobs; Dubai-Forever.Com's CV Distribution Service is the BEST and CHEAPEST way to put your Job Search into Top Gear.

Imagine sitting on your home computer or in an internet cafe and searching for jobs on job-sites or company websites. It would take an infinite amount of time, energy and resources to send your CV to ALL the firms in your career field / sector. Our exclusive CV Distribution Service in Dubai does the hard work for you.


How It Works:
We have 3 types of registration services that cater to the following:


Employers / Firms / Companies / Organizations / SME's / Startups / MNC's / Government Firms / Utilities, etc.
Recruiting Agencies
Job Portals
Click this link and download the Registration Form to be filled up. Send it to us along with your updated CV in MS Word and PDF formats, Cover Letter and a recent photograph.
Order Your
CV Distribution Service in Dubai,
NOW!
In each service, we register with 30 websites/agencies/employers and the cost is US$ 39 for each service...
CV Posting:

AED 145
(US$ 39)



SAVE AED 75 ($ 20)

Recruiting Agencies Registration:

AED 145
(US$ 39)

SAVE AED 75 ($ 20)

Employer Registration:

AED 145
(US$ 39)



SAVE AED 75 ($ 20)

If you go in for all 3 of the above, there is a discount of 20%. Total = US$ 94 (after discount).

CV Posting + Recruiting Agencies Registration + Employer Registration:

AED 345
(US$ 94)
SAVE AED 315 ($ 85)
Other pages on our site:

Have some Queries? Read the Frequently Asked Questions...
Return to Dubai-Forever.Com's Home Page

Michael Page Articles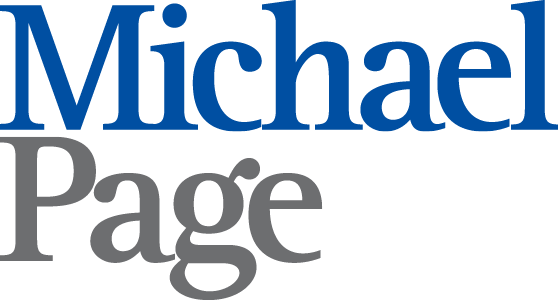 I am a regular contributor of articles on my "Subject Matter Expertise" with Michael Page, the elite International Recruiting Firm with branches across the world. Here are some published ones: