CV Distribution Service FAQ
CV Distribution Service FAQ - Frequently Asked Questions

Dubai-Forever.Com. Who are you?

We are one of the Middle East's leading CV Writing and Distribution Service. Shabbir, the CEO, is a Professional CV Writer with 19+ years of experience creating CV's, résumés and cover letters, customised for the GCC's job market. View Shabbir's LinkedIn profile...

When will my CV distribution start?

We normally begin the process of CV distribution within 2 - 3 hours of receiving your order. But many a times it takes 2 - 3 days due to other applications in the queue.

How do I know that my CV distribution has started?

We will send you an email informing you that your CV distribution has begun. A mail will be sent to you once we finish too, with a detailed list of the firms/agencies that we sent your CV to.

How soon can I expect positive replies?

That depends upon the current vacancies existing in a firm. It could be on the same day, or it could take 2 - 4 weeks, or 2 - 4 months too.

What happens if I do not get any replies?

We cannot guarantee any replies, as that is beyond our control. We send your CV to the latest updated database, using state-of-the-art mail technology, that delivers your mail straight to the inbox of the recipient.
The emails go out one-by-one. We do not use mass-mailing or bulk emailing techniques, but send your email to each firm one by one. This results in a 97% success rate of your mail reaching the inbox folder, rather than the spam folder of the firm. Only when a particular recipients inbox is full, then the mail bounces back. We have no control over this.

How many times will you distribute my CV?

We send out your CV ONE time to all the recipients, as per the package selected.

Can I resend my CV and Cover Letter?

Yes. You can resend your CV and Cover Letter. But we recommend keeping a gap of 14 days if you are sending to the same category. If you are sending to another category you can send any time you wish.

Are you a recruiting agency?

We are not a recruiting agency, and neither are we affiliated with any. If any firm / agency recruits you, we do not ask for any placement fees from them or from you.

Can I use your service while I am still in my home country?

Yes, this is a great way to "test the waters", before you arrive in the Middle East. In fact, this is the most preferred method. Once you begin receiving replies from interested employers, you can then come here, or conduct the interview process over the phone or internet. But of course, that depends upon the employer.

Can I change anything on my CV, once I have paid for the CV Distribution Service?

We cannot guarantee this. If the CV Distribution process has already commenced, then we cannot change anything. We recommend you check everything on your CV and only then, go in for the application process.
Please make sure your email ID and Cell Numbers / Contact Numbers are correct. Else, an interested recruiter will not be able to get in touch with you.

Can I exclude a company / companies from receiving my CV?

Yes, you can. While submitting your application, you will be able to fill up the names of the companies to avoid sending your CV to.

What if I do not get a job? Do you refund the fees?

Please understand that fees paid are for distributing your CV using cutting-edge mail server technology that ensures mails reach the targeted inbox, broadband internet cost and latest database usage cost. Hence, we cannot refund fees.

I can send / forward my CV to employers and agencies myself. Why should I use your CV Distribution Service?

You will have to spend a great number of hours searching for email ID's of firms over the internet, and a similar number of hours sending your CV to them. We have constantly updated databases of over 90,000+ firms in the UAE alone. We send your CV to the selected firms using award-winning software that ensures each CV lands up in the inbox folder of the targeted firm.

How do I know my CV will be submitted to relevant Employers? Is there an email receipt or confirmation?

Dubai-Forever.Com is a well-known and established website. Since the year 2008. However, Shabbir has been writing CV's in the Middle East since 1998, and is very good at his work. This CV Forwarding Service is a part of Dubai-Forever.Com that stands for professionalism and high quality service.
We will deliver your CV exactly according to the package that you have purchased. You have to trust us for this, we wouldn't want to spoil our name would we? However, if you are happy, you will recommend us to your friends and colleagues. By the way, we give you 10%, if your friend buys a package from us, and we'll send you money as soon as your total reached AED 200.
If I purchase more than 1 package, will I receive a discount?
Yes, you will receive a good discount, please see package prices here.

We are a company in the UAE and would like to receive candidate CV's? Do we have to pay you?

No, we enlist companies, firms, employers, organizations in our database for FREE. This is a big WIN-WIN situation for all. It increases exposure to the client's CV and gives the company a steady stream of interested candidates.
Please Get In Touch With Us with your contact details, such as Name of Firm, Address, Business Sector/s, Email ID, Website URL, etc.
---
Return from CV Distribution Service FAQ to CV Distribution Service in Dubai
Return to Dubai Forever Home Page

Michael Page Articles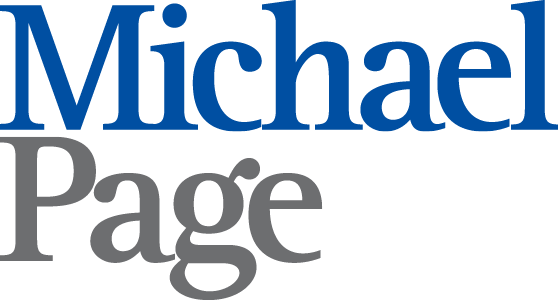 I am a regular contributor of articles on my "Subject Matter Expertise" with Michael Page, the elite International Recruiting Firm with branches across the world. Here are some published ones: