Recruitment Agencies Oman
The TOP TEN. Best of the Best.
The TOP TEN List of Recruitment Agencies Oman, to help you maximize time, applying to the leading employment firms.

Been searching on the Net for the Best agencies to apply to, right?
Given below are the BEST recruiters that you will ever need. Applying to these should be your top priority. The maximum job vacancies in Oman are filled in by the TOP 10 listed here.
The Sultanate of Oman is one of the most advanced and stable economies in the Middle East. It's Oil, Liquefied Natural Gas (LNG) and Mineral Ore exports have completely transformed it's economy into a powerhouse. Expatriates from across the world, live, work and enjoy a high quality of life here.
Needless to say, there are jobs for every career field imaginable that you'd find in a modern, developed economy.


Recruitment Agencies Oman
The # 1 Recruitment Consultancy in Oman is: Competence HR

http://www.competencehr.com/Home
Email: info@competencehr.com
Phone: +968 2449 1220


The # 2 Staffing Agencies in Oman is: Oxygen Oman

Website: www.oxygen-om.com
Email: info@oxygen-om.com
Phone: +968 2209 2223
The # 3 Manpower Staffing Companies Oman is: Talent Development LLC

Contact: +968-2421 0448
Email: info@talentdevelopmentllc.com
Website: http://www.talentdevelopmentllc.com/
Register CV: http://www.talentdevelopmentllc.com/candidates/
Dubai-Forever.Com's
CV Writing Service

Create a PROFESSIONAL Resume!

The CV is the most important document in your job search in 'Tax-Free Oman'. The format, style & content used to write a CV in Oman is quite different.
Just like a CV written for European Jobs won't work in North America, so it is for Oman and the Middle East.

If you're looking at landing a lucrative Job in Oman that lives up to your dream of making lots of money, living a luxurious life and taking good care of your family, then you must take the efforts to write your CV in the best possible way.

There are sufficient Omani jobs available for the right candidates, but remember that the recruiter has limited time and several thousand CV's to go through, in shortlisting the right candidate.
Our Professional CV Writing Service in Oman is the leading ATS-friendly CV service that customizes European / US / Australian, and all other CV's into the CV format popular in Oman. Guaranteed to get you a job in Oman and the other 5 GCC countries.
The # 4 Manpower Agencies in Oman is: MENA HR Solutions LLC

Landline :+968-22086988
GSM: +968-9655 3437
Email: jobs@menahrs.com
Website: http://www.menahrs.com/
Register CV: http://www.menahrs.com/index.php/post-your-cv/



The # 5 Overseas Manpower Suppliers in Oman is: Al-Miladi Global Human Resources Management

Office: +968 24483400, +968 97671775, +968 95951493
Email: gemaima.almiladi@gmail.com, aziza@almiladi.net
Website: http://almiladi.net/
Register CV: http://almiladi.net/jobseekers/register/


Recruitment Agencies Oman
The # 6 Job Consultants in Oman is: Global Business Network LLC (GBN)

Global Business Network LLC (GBN)
Tel: +968 24 480012
Email: hr@globnetllc.com
Website: https://www.globnetllc.com/



The # 7 Recruitment Agencies Oman is: Budge Talent

http://www.budgetalent.com/job.html
Email: hello@budgetalent.com
The # 8 Manpower Recruitment Agencies in Oman is: Fatima Group of Recruitment Agencies

http://www.fatimagroup.net/EN/ContactUs.aspx

The # 9 Recruitment Consultants in Oman is: Work Circle Oman

Receive some very Exclusive Jobs information in Oman in all cities like Muscat, Salalah, Nizwa, Ruwi, Sur, Qurayyat, Ibra, As Sib al Jadidah, Bawshar, Al Sohar, As Suwayq, Barqah and Ar Rustaq. Click below for immediate access. Strongly Recommended!


The # 10 Leading Recruitment Agencies in Oman by far is: BAYT

Click This Link To Register using Bayt's CV Builder. Ensure you complete the registration process. You'll receive targeted results if you do so! Strongly Recommended too...
STAR AGENCY

Job Ibex
We are a recruitment agency operating in Muscat, Oman since 2009. Our aim is to get employers in Oman, Bahrain, Qatar, Kuwait, Saudi and UAE the best candidates out there!
We have two job boards www.jobibex.com and www.hireteachers.net.

Contact: +968 91744799
Send CV's to - Email: info@jobibex.com
Want your recruitment agency featured as a STAR Agency? Contact Us NOW!!!

Recruiting Agency Registration Services
REGISTERING with Employment Agencies makes sense, since your profile gets created in their database. Simply sending/ forwarding your CV by email means your CV goes to the junk folder, is deleted, or the admin saves it to a folder online or off-line, where it may never be found.
We register you with 30 leading recruiting agencies that are active in your sector/industry; and country/region. We also take into account other criteria, such as choice of type of firms (MNC, Local, Government, SME, Start-up, etc.). So, basically you get a completely customized registration service tailored to your needs.

Stop Waiting! Do it today!
First, download and fill up this questionnaire...
Next, send your updated CV, Cover Letter, passport-type photograph, and the filled-up questionnaire to shabbir@dubai-forever.com.
Lastly, make payment for the Recruitment Agencies Registration via Credit/Debit Card by clicking the "Add To Cart" button given below. Else, Click here for other payment methods.
Recruiting Agency Registration

OLD PRICE: US$ 59

NEW PRICE: US$ 39
Recruiting Agency Registration

OLD PRICE: US$ 59

NEW PRICE: US$ 49
---
Register Your CV With Us, Now!



Other Leading Recruitment Agents in Oman are:
PSE Global Recruitment:

http://www.pserecruitment.com/cv-upload/

Randstad Middle East: https://www.randstad.com/jobs/oman/

This List is renewed frequently, to project the 'BEST' Agencies in Oman. Would you like to add your recruitment agency to this list? Let me know and I'll add it!
Is There Anything Else You'd Like To Look For? Use The Search Box Below:
The above information will solve all your queries like:

manpower agencies in oman
oman job recruitment agencies
consultants for jobs in oman
manpower consultants in oman
recruitment agencies oman muscat
Return to Dubai Forever Home Page
Michael Page Articles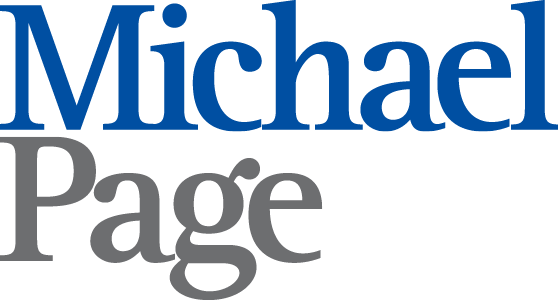 I am a regular contributor of articles on my "Subject Matter Expertise" with Michael Page, the elite International Recruiting Firm with branches across the world. Here are some published ones: