CV Writing Oman
CV Writing Oman Service from Dubai-Forever.Com...
Welcome! Ahlan Wa Sahlan!

Why Have Your Professional Resume Written From Me?
I'm Shabbir Kagalwala, a Professional CV Writer with a strong educational background (MBA - Human Resources, and Bachelors in Arts - English) and career experience (Senior HR Manager - Large, Government-owned Oil & Gas firm in Abu Dhabi, UAE).


Please do read About Who I Am, and my background that makes me proud to say that I am amongst the leading professional CV Writer in the GCC...


Click the LinkedIn button below to view my profile and remember to read the Recommendations my clients have given about my service quality...

CV Writing Oman
CV Writing Oman Service
Jazzmyn Courtemanche
"I had a wonderful experience with Dubai-Forever.Com's CV Writing Oman service. Shabbir Kagalwala was EXTREMELY helpful and very friendly.
In fact, I have already referred 4 of my friends to your site. I've been promoting you guys to everyone in my circle. I've also recommended you on my social media pages like Facebook, Instagram, Twitter, and LinkedIn."
Jazzmyn Courtemanche, Guest Relations Manager, 5 Star Hotel; Muscat, Oman [national of Toulousse, France].
Said Aathif
"I was applying for the most important position in my life, (CEO) & I did not know how to write a Resume after all these years of getting headhunted.
Shabbir Kagalwala produced an amazing Curriculum Vitae & Cover Letter that evoked a positive response from 5 companies that I applied to. I am really impressed with Dubai-Forever.Com's CV Writing Oman service. Thanks."
Said Aathif, CEO - Retail, Al Salalah, Oman.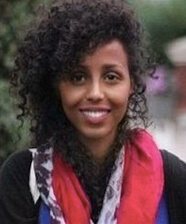 Robaina Federico
"I appreciate the time and efforts Shabbir from www.dubai-forever.com used in drafting my resume. He gave me valuable insight on what is relevant and the ideas and experiences I need to concentrate on.
He was very easy to work with. Overall, the experience was valuable and I learnt a lot. I will utilize Dubai-Forever.Com's CV Writing Oman service for my wife and myself in the future and refer them to friends & colleagues!"
Robaina Federico, Senior Banker, Nizwa, Oman [national of Pamplona, Spain].


The future vision (Oman 2020)
The Sultanate of Oman is one of the most advanced and stable economies in the Middle East. It's Oil, Liquefied Natural Gas (LNG) and mineral ore exports have transformed it's economy like no other.
Having faced immense challenges, it can be termed as a much better success story than some of it's neighbors. All in all, Oman has and will attract a large pool of talented individuals to it's shores.
Hence, fierce competition for jobs. Who shall the recruiter select from the thousands for an interview? The guy/girl with the professional CV. Because the CV is what the recruiter will lay his hands on first, before he's even met YOU, right? The written word needs to impress him first, my dear friend...
The Oman Vision 2020, and 2040 aim to reduce Oman's dependence on Oil for it's revenue, and also develop, educate and nurture Omani nationals to take up jobs in every sector, including government, private, SME, startups, etc.
TOP 5 Reasons  - CV Writing Oman Service


# 1 reason for selecting our Recommended CV Writing Services in Oman is: I have been working in Muscat since the past 6 years with a well reputed company and want to switch to another company as I have not seen any growth since couple of years..



# 2 explanation for choosing our Exclusive CV Builder in Muscat Oman is: My current job is very stressful, and I do not get much time off for personal/family. Hence, I feel it could be time to go.



# 3 cause to opt for our Leading Resume Writing Services in Oman is: I believe my manager takes credit for all of my work and ideas. He also tries to push some non-performers (due to reasons best known to him).



# 4 justification for preferring our Best Resume Service Oman Expat is: Looking for a new job as my current contract of 2 years is coming to an end, hence I need professional CV and LinkedIn writing services.



# 5 logic for favoring our High-Quality yet Cheapest CV Writing Service in Oman is: I just returned back after a 3 month tourist visa to search for a good job. But, I didn't get any interview calls.
CV Writing Oman - FREE Bonus
Do YOU know how to apply for jobs in Oman? Living miles away, YOU have no clue how or what to do. RIGHT?

So...
...Order your NEW Resume Today, and I will
"Include FOR FREE"
Exclusive Bonuses (Worth Omani Riyals 72 [US$ 190]):
Click Here To Read More About The FREE GIFTS...
Order Now.
I can't promise how long I will give away these FREE BENEFITS (worth OMR 72), with our Professional Resume Writing Service. This BONUS is VERY Valuable. I know you will really be Excited with your CV and the Results it provides.

It will help you...
... "LIVE YOUR DREAM LIFE. YOU DESERVE IT!"

Take Action Now!
Order Your Tailored CV!
Select Your Level of Experience:
Prices for the packages are given in UAE Dirhams (AED) [since I started my passionate CV writing journey from the UAE] and US Dollars (US$).
For prices of the packages in Omani Riyals (OMR), simply use the conversion rate: 1 US$ = 0.385 OMR.

Guarantee -
CV Writing Oman
I Absolutely, Positively Guarantee Interviews!
I GUARANTEE your new Professional Resume will land you an Interview in 90 Days or I Re-write your C.V. ABSOLUTELY FREE!
Our clients from Oman hail from the following cities/regions/areas: Muscat, Salalah, Nizwa, Ruwi, Sur, Qurayyat, Ibra, As Sib al Jadidah, Bawshar, Al Sohar, As Suwayq, Barqah and Ar Rustaq. etc...
Return to Resume Writing Service in GCC
Return to Dubai Forever Home Page