Recruitment Agencies Bahrain
The TOP 10. Best of the Best.
The TOP 10 List of Recruitment Agencies Bahrain, presented below.

Simply apply to these TOP recruiting agencies from over a 200+ employment companies in Bahrain. These 10 together, accounted for almost 80% of job placements in Bahrain this year.
The Kingdom of Bahrain is heavily dependent upon oil, oil refining / processing and banking. Almost 50% of the population consists of Expats from over 200 countries.
This makes it a fertile ground for jobs of almost every nature, due to the high profile of it's residents.


STAR AGENCY

Alkooheji Petroglobe Company W.L.L.
At Al Kooheji PetroGlobe, we offer a range of recruitment services, including hiring and full business process outsourcing. Our focus is on companies within the GCC, with a vision to improve core business growth.

Website: https://www.koohejipg.com/recruitment
CR.No: 86965-1, Diplomatic Area, Capital Governorate, Kingdom of Bahrain
Email: info@koohejipg.com
Tel: +973 36200010
Want your recruitment agency featured as a STAR Agency? Contact Us NOW!!!

Recruitment Agencies Bahrain
Below the name of each agency, you will find a link, which is either a job vacancy page or an application page.

The # 1 Leading Recruitment Agencies Bahrain by far is: Human Capital House

Website: https://humancapitalhouse.com/current-vacancies/
Phone: +973 13108080
Email: contact@humancapitalhouse.com

The # 2 Recruitment Consultants in Bahrain is: Work Circle Bahrain

WorkCircle aggregates and compiles the best jobs from various employers, recruiters and job portal sites. Register Now to receive some very exclusive jobs vacancies.
The # 3 Employment Agencies in Bahrain is: Michael Page

Website: https://www.michaelpage.ae/contact-us/bahrain
The recruitment for Bahrain takes place from the office in Doha, Qatar
Address: Office 927, 9th Floor, Al Fardan Office Tower, West Bay, 27774 Doha, Qatar.
Tel: +974 4413 3555
Email: candidatesmiddleeast@michaelpage.ae
The # 4 Recruitment Agencies in Manama Bahrain is: MCR Recruitment Services
Website: www.mcrme.com
Apply: http://www.mcrme.com/contact-us.html
Email: jobs@mcrme.com

Address: Flat 44 Bldg. 624, Road 2808, Block 428 Al Victory, Opp. Ritz Carlton, Seef Area, Kingdom of Bahrain.
Tel: +973 17296433
Fax: +973 17295082

Sectors Operating In: Medical, Construction, Oil&Gas, Hospitality, Training & Education, Business Management


The # 5 Staffing Agencies in Bahrain is: NSR Associates

Website URL: http://www.nsrassociates.com/areas/bahrain/
The recruitment for Bahrain takes place from the office in Dubai, UAE
Address: 206, HDS Tower Cluster F, Jumeirah Lake Towers, PO Box 36605 Dubai.
Tel: +971 (0) 4 368 7889
E-mail: info@nsrassociates.com



Bayt -


Biggest Job Portal in UAE & GCC

Some of the most exclusive Jobs in the United Arab Emirates, and the rest of the countries that form the GCC, are available online on this exclusive job board. Register with Bayt, click the banner below to begin. This is highly recommended.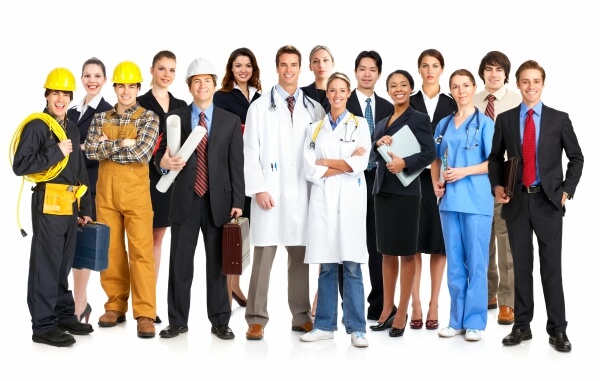 ---
Workcircle

Once again this is an Important step in your job search. Click the Banner Below To Search For the Best Collection of Jobs in Abu Dhabi & UAE. I highly recommend this too...


Dubai-Forever.Com's
Resume Writing Service

Create A PROFESSIONAL CV!
The Curriculum Vitae, popularly called CV or Resume, is quite different in the Middle East region. It is highly customized and different as compared to those popular in the US, UK, Europe, Australia, NZ and other parts of the world.
If you're looking at securing a Job in Bahrain that satisfies all your criteria of Money ($), Happiness, Career Growth & more..., then the CV is the FIRST thing to work on.
The time, effort and money invested in creating a GREAT CV, will give you back a GREAT ROI (Return on Investment). Our Professional CV / Resume Writing Service in Bahrain is the leading provider of such services in the region and we have pioneered the formats, popular with recruiters in all the GCC countries.

The # 6 Manpower Recruitment Agencies is: Pearl Island Manpower
Website: http://www.pearlislandmanpower.com/
View Vacancies: http://www.pearlislandmanpower.com/career
Address: Flat No.12, Bldg. No.435, Road 1805, Block No.318, Alhoora Manama, Kingdom of Bahrain.
Tel: +973 17641511
Email: contact@pearlislandmanpower.com



The # 7 Consultants in Bahrain is: Fortune Recruitment

Website: http://fortuneagency.me/news/
Address: Bldg - 749, Flat#13, Road - 719, Block - 807, ISA TOWN, KINGDOM OF BAHRAIN، 719 Rd No 718, Isa Town, Bahrain.
Phone: +973 1768 7060



The # 8 Manpower Staffing Companies Bahrain is: PROCORP Management

Website: http://www.procorp.management/
Address: 8th Floor, Office 82 (HC), P.O. Box: 60500, Maya, Sanabis, Bahrain. Tel: +973 1335 1335
Email: info@procorp.management



The # 9 Overseas Manpower Suppliers in Bahrain is: Emplinks

Website: http://www.emplinksbh.com/
View Jobs: http://www.emplinksbh.com/looking-for-a-job/
Apply: http://www.emplinksbh.com/job-form/
Address: Suite 647, 6th Floor of Building 247, Road 1704, Block 317 Diplomatic Area, Kingdom of Bahrain
Call: +(973) 35126703
Email: admin@emplinksbh.com



The # 10 Recruitment Agencies Bahrain is: Management Information and Resource Associates (MIRA Consultancy)

Website:
http://www.miraconsultancy.com/human-resources-executive-search.html
Email Your CV to: info@miraconsultancy.com
Address: 10 th  Floor, AI Sehab Executive Towers, P.O. Box 30334, Seef District, Kingdom of Bahrain.

Tel: +973 17 580197
Fax: +973 17 580129
Sectors: Aviation, Banking & Financial Services, I.T. & Communications, Leisure & Hospitality, Manufacturing, Oil & Gas, Power & Utilities, Retail & Franchising, Real Estate & Construction, Strategic Security Services

Recruiting Agency Registration Services
REGISTERING with Employment Agencies makes sense, since your profile gets created in their database. Simply sending/ forwarding your CV by email means your CV goes to the junk folder, is deleted, or the admin saves it to a folder online or off-line, where it may never be found.
We register you with 30 leading recruiting agencies that are active in your sector/industry; and country/region. We also take into account other criteria, such as choice of type of firms (MNC, Local, Government, SME, Start-up, etc.). So, basically you get a completely customized registration service tailored to your needs.

Why Wait? It's The Best Time. Do it Now!
First, download and fill up this questionnaire...
Next, send your updated CV, Cover Letter, passport-type photograph, and the filled-up questionnaire to shabbir@dubai-forever.com.
Lastly, make payment for the Recruitment Agencies Registration via Credit/Debit Card by clicking the "Add To Cart" button given below. Else, Click here for other payment methods.
Recruiting Agency Registration

OLD PRICE: US$ 59

NEW PRICE: US$ 39
Register Your CV With Us!

Recruitment Agencies Bahrain

FEATURED AGENCIES AND SITES:

Know any other result-oriented, leading Recruitment Agencies Bahrain? Please write to us if you know about them, since we are always on the lookout to give job-seekers information about the best agencies to contact for lucrative jobs in the Kingdom of Bahrain.

Is There Anything Else You'd Like To Know About? Use The Search Box Below:


This will answer all your queries like:


bahrain recruitment agencies list
placement consultants in bahrain
job in bahrain company
latest job in bahrain
find a job in bahrain
list of job consultants in bahrain
bahrain jobs sites
manpower agencies bahrain
Return to Dubai-Forever.Com's Index Page
Michael Page Articles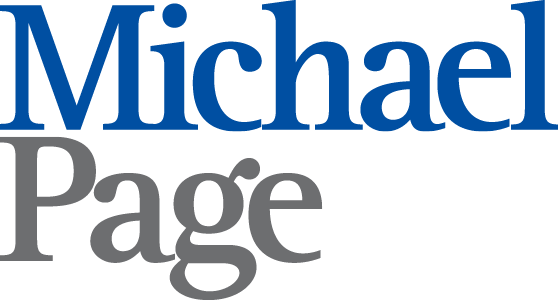 I am a regular contributor of articles on my "Subject Matter Expertise" with Michael Page, the elite International Recruiting Firm with branches across the world. Here are some published ones: