CV Writing Bahrain
CV Writing Bahrain from Dubai-Forever.Com...
WELCOME! Ahlan Wa Sahlan!
Why Have Your Professional Resume Written From Me?
The biggest ADVANTAGE is that your CV/ resume is written by a Professional Resume Writer. That's me, Shabbir Kagalwala. With over 19 years of professional CV writing experience and a strong background in ACTIVE recruiting for an Oil major in Abu Dhabi (UAE), I am well versed with the CV writing process in the middle east region.
So are my wife, Tasneem, and my daughters, Jameela and Zainab. We also have 6 writer-partners (staff), who are our hand-picked and trained team of experienced CV Writers, whom we have groomed to write - from the heart.
Click the LinkedIn buttons below to view our profiles and make sure you read the Recommendations my clients (now friends), have given me...You may also read Dubai-Forever.Com reviews on TrustPilot.
You can also read more about us, so you know who we are, and how we became the best in this profession...
Take advantage of our vast experience in the field of CV Writing. Get yourself a CV from the biggest and best brand - "Dubai-Forever.Com".
Take the 1st Step To Success...
Click a link below, as per your total number of years of work experience:

CV Writing Bahrain Reviews:

Alaa Ahmad
"Awesome! My CV has changed so dramatically, you should use it as a sample. I feel that I can now present myself as a confident professional with this CV and cover letter.
In fact, I am now applying for a higher level job with the confidence that this has given me. Tasneem and Shabbir, from dubai-forever.com's CV Writing Bahrain service, did a fabulous job of using the info from my previous cv, questionnaire, and via email, to draft a CV that now shows me in a different light.
I had been thinking about getting my resume professionally done for almost a year before. I can only say that I wish I had taken this step before..."
Alaa Ahmad, Human Resources Business Partner, Manama, Bahrain.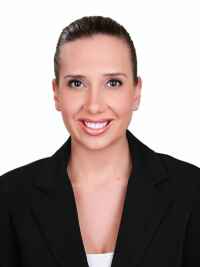 Michelle Troccoli
Zainab and Shabbir Kagalwala are thorough professionals and do an excellent job each time, every time. Their CV writing and LinkedIn profile writing are above expectations. I'm quite impressed with their work...I have recommended Dubai-Forever.Com to all my colleagues and friends, here in Bahrain as well as back home in Italy...

Michelle Troccoli; First Class Cabin Crew at Emirates Airlines; Manama Bahrain.

Asma Fatema
"The resume, cover letter, and thank you letter are outstanding and convey exactly the impression I want. Your background and deep knowledge of this industry certainly show in your work. I'm impressed by your CV Writing Bahrain service."
Asma Fatema; Senior Relationship Manager - Corporate Banking; Sanad, Bahrain; [national of Jordan].

Take the 1st Step To Success...
Click a link below, as per your total number of years of work experience:

TOP 5 Reasons - CV Writing Bahrain Service
# 1 explanation for preferring our Well-known & Best Resume Format Bahraini Jobs is:
After working for almost 18 years in Canada, I want to now settle and work in Bahrain or any of the Middle East countries, because that will mean I'm just about 2 hours away from my parents and family in my home country.



# 2 judgment for selecting our Professional & Best CV Writers in Bahrain is:
I've just returned back to the Bahrain after completing my PhD. in the USA. I want to take up a job in the Government/MNC, like I used to in the States.



# 3 logic for favoring our High-Quality yet Cheapest CV Writing Service in Bahrain is:
The overall environment in the office lacks commitment by the staff. They all keep wasting time and money. There is a general atmosphere of carelessness and neglect. The owners of the business aren't present in Bahrain, and they haven't put in a proper hierarchy system to supervise staff work.



# 4 cause to opt for our Leading Resume Writing Services in Bahrain is:
I believe my boss takes credit for all new ideas, plans etc. that I and a few top performers put across. He also tries to push up some non-performers (due to reasons best known to him). If you can't trust their leadership you'll be constantly stressed.



# 5 reason to opt for our Popular & Best Professional Help Curriculum Vitae Writing Kingdom of Bahrain is:
I still love my job and my company, but after almost 15 years of faithful service, I feel the need to explore newer avenues and opportunities...
My Success Guarantee...
Do YOU know how to apply for jobs in Bahrain?
Living miles away, YOU have no clue how or what to do. RIGHT?

I GUARANTEE your new Bahrain CV will land you an Interview in 90 Days or I Re-write your C.V. ABSOLUTELY FREE!
...Order your CV Today And I will
"ADD FOR FREE"
Exclusive Bonuses (Worth 72 Bahraini Dinars [US$ 190]):

Click Here To Read More About The FREE BONUSES...
Order Now.
I can't promise how long I will give away these FREE BONUSES (worth 72 BHD), with our Professional CV Writing Bahrain Service.
This Information is EXTREMELY Valuable.
I know you will really be HAPPY with your Resume and the Results it provides.

It will help you...
"LIVE YOUR DREAM LIFE. YOU DESERVE IT!"
CV WRITING -
HOW IT WORKS...
✔ Initial chat with Shabbir Kagalwala, MBA (HR), BA (English) & having a recruiter background in UAE, via Whatsapp, Email, BOTIM, ToTok, etc.
✔ Send your existing CV.
✔ Fill up Interview Questionnaire. Download the Questionnaire for experienced Professionals,  the Questionnaire for Freshers, and Questionnaire in case of 'No Previous CV'.

✔ 1st CV/Resume Draft Within 3 - 4 business days.

✔ ATS Optimization including Keyword Analysis.
✔ Written by Expert Professional Writers: Shabbir, Tasneem, Jameela, or Zainab Kagalwala, OR one of our 6 staff members.

✔ Multiple Drafts till You're Happy.

✔ FREE Bonus worth US$ 190.

Take the 1st Step To Success...
Click a link below, as per your total number of years of work experience:

Some of the major cities in The Kingdom of Bahrain also called Bahrein and Al Bahrayn, where job-seekers have availed of our CV Writing Bahrain services are:
Manama, Riffa, Sanad, Muharraq, Hamad town, A'ali, Isa Town, Sitrah, Juffair, Budaiya, Jidd Hafs, Al-Malikiyah, Adliya, Saar, Amwaj Islands, Tubli, Seef Island, Reef Island, Mahooz..
Return to Resume Writing Service
Return to Dubai Forever Home Page
The info above will answer all your queries about:
CV writing services + manama bahrain

Top Resume Writers in Bahrain
CV writing help Bahrain
Professional cv writing in Bahrain
CV writers in Bahrain
Bahrain CV preparation

Best CV writing services riffa

cv resume writing Bahrain
Best cv writing format in gulf
Michael Page Articles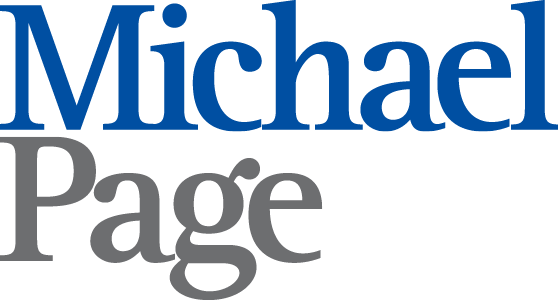 I am a regular contributor of articles on my "Subject Matter Expertise" with Michael Page, the elite International Recruiting Firm with branches across the world. Here are some published ones: