Recruitment Agencies Kuwait
The TOP TEN. Best of the Best.
The TOP TEN List of Recruitment Agencies Kuwait, researched by us, to help you in your quest.

Been searching on the Net for the Best Kuwaiti Agencies to apply to, right? Given below are the TOP 10 recruiters that you will ever need.

Forget about applying to the other 500+. Almost 85% of job vacancies in Kuwait are filled in by the TOP 10 here...

The Sheikhdom of Kuwait has 10% of the world's oil reserves. Along with oil production, Kuwait is also heavily into oil refining, natural gas and fertilizer production.

Almost 70% of the population consists of Expats from over 200 countries with very high disposable incomes. Needless to say, that all types of jobs in each & every sector are available.
STAR AGENCY

CONS Consulting Company
Search Jobs: https://www.consjobs.com/

Phone: +965 22258225
Apply for Jobs: apply@consjobs.com
Address: 6th Floor Al Nassar Tower, Maliya, Kuwait City
CCC offers high-quality services to provide the best outcomes in the recruitment and employment of personnel from a diverse set of business sectors. We guarantee a full outsourcing service for the entire recruitment process as well as partial support in recruitment and selection of candidates for employment.

Want your recruitment agency featured as a STAR Agency? Contact Us NOW!!!

Recruitment Agencies Kuwait
Below the name of each agency, you will find a link, which is either a job vacancy page or an application page.

The # 1 Leading Recruitment Agencies in Kuwait is: BAYT

Click Here and Register using the CV Builder. Ensure you register completely, all the way till the end, else you won't get the results you wish for!
The # 2 Recruitment Consultants in Kuwait is: Work Circle Kuwait

Receive some very Exclusive Jobs information on WorkCircle. Strongly Recommended too. Register below!

The # 3 Kuwait Manpower Recruitment Agencies is: SOS HR Solutions

Website: http://soshr.net/
Browse Jobs: http://soshr.net/index.php/browse-jobs/
Address: Al Khaleej Towers, 4th Floor, Abu Bakr Street, Kuwait City.
Tel: +965 22243900
Email: hrkwt@soshr.net
The # 4 Overseas Manpower Suppliers in Kuwait is: Mackenzie Jones

Website: http://mackenziejones.com/latest-jobs/Kuwait
Email: info@mackenziejones.com; international@mackenziejones.com

The staffing for Kuwait is managed from the office in Dubai, UAE
Address: Office 1401-1402, Jumeirah Business Centre 3 (JBC 3), Cluster "Y", Jumeirah Lake Towers, Dubai, United Arab Emirates - Dubai - United Arab Emirates.
Tel: +971 (0) 4 457 1700
The # 5 Recruitment Agencies Kuwait is: HRInvest

Website: http://www.hrinvestkuwait.com/
Vacancies: http://www.hrinvestkuwait.com/vacancies/

Address: P.O. Box 27220 Safat, Sharq, Jaber Al-Mubarak Street, Meshaal Tower, 14th Floor, Jaber Al-Mubarak Street, Kuwait 13133.
Telephone: (+965 ) 22254299
Fax: (+965 ) 22254298



Dubai-Forever.Com's
Resume Writing Service

Create A PROFESSIONAL CV!
Your CV also known as Résumé or Curriculum Vitae, in Kuwait, is written a whole lot differently, than it is in other parts of the world.
A lot of customization goes into it so that it can match the standards prevalent in Kuwait and the other GCC Countries.

If you're looking at landing a Job in Kuwait that satisfies all your criteria of moving to the Middle East, like Money ($$$), Job Satisfaction, Career Growth & more..., then the CV is the MOST IMPORTANT document to work on.

The time, effort and money you invest in writing a Top Class CV, will give you the results in the form of more Interview calls and, for jobs, that match your career aspirations perfectly well. That means your criteria satisfied!
Our Professional CV Writing Service in Kuwait is the pioneer of such customization, that has become very popular with recruiters and headhunters in Kuwait. Many residents and expatriates have voted us among the leading CV Writers. Guaranteed to get you your DREAM job in Kuwait and the other GCC and MENA countries.
Read more about Shabbir Kagalwala, the leading professional CV Writer in the Gulf.
Recruitment Agencies Kuwait...continued...
The # 6 Recruiting Consultants in Kuwait is: Career Hunters

Website: www.career-hunters.com
Register CV: http://jobs.career-hunters.com/resume.aspx
Telephone: +965 22622757/+965 22652575
Email: jobs@career-hunters.com

Recruitment Manager: Ms Rakhi T. Sachdeva: +965 66311842
Address: Hawally, Muthana St,. Badri Complex, Floor# 3 office no#7, Kuwait City.



The # 7 Manpower Staffing Companies Kuwait is: Michael Page

Website: https://www.michaelpage.ae/contact-us/kuwait
The employment for Kuwait is managed from the office in Doha, Qatar
Address: Office 927, 9th Floor, Al Fardan Office Tower, West Bay, 27774, Doha, Qatar.
Tel: +974 4413 3555
Email: candidatesmiddleeast@michaelpage.ae



The # 8 Staffing Companies in Kuwait is: S Group of International Employment Agencies

Website: http://www.sntasgroup.com/Welcome.aspx
Phone: +96599333275
Phone: +96550846018
Email: sntas_est@yahoo.com

Email: sgroup.agency@yahoo.com
Address: Hawally, Ibn Khaldoon St., Ibne Khaldoon Complex Basement, Office# 3-4 Kuwait.



The # 9 Manpower Agencies in Kuwait is: Action Recruitment and Management (MRI Network)

Website: http://www.mrinetwork.com/find-a-recruiter/office/200534
Address: Shayma Tower, 2nd Floor, Omar Bin Al-Khattab Street, Kuwait City, Safat 13039, Kuwait.
Main Office: +965 2227 1370
Email: jobs@mri-actionrecruitment.com
The # 10 Employment Agencies in Kuwait is: Barclay Simpson ME
Website: https://www.barclaysimpson.com/ae
Email: ga@barclaysimpson.com
The recruitment for Kuwait is managed from the office in Dubai, UAE
Address: Block 13, Office G25, P.O.Box: 500763, Dubai Knowledge Park, Dubai, UAE. Tel: + 971 4428 9490

Recruiting Agency Registration Services
REGISTERING with Employment Agencies makes sense, since your profile gets created in their database. Simply sending/ forwarding your CV by email means your CV goes to the junk folder, is deleted, or the admin saves it to a folder online or off-line, where it may never be found.
We register you with 30 leading recruiting agencies that are active in your sector/industry; and country/region. We also take into account other criteria, such as choice of type of firms (MNC, Local, Government, SME, Start-up, etc.). So, basically you get a completely customized registration service tailored to your needs.

Stop Waiting! Do it today!
First, download and fill up this questionnaire...
Next, send your updated CV, Cover Letter, passport-type photograph, and the filled-up questionnaire to shabbir@dubai-forever.com.
Lastly, make payment for the Recruitment Agencies Registration via Credit/Debit Card by clicking the "Add To Cart" button given below. Else, Click here for other payment methods.
Recruiting Agency Registration

OLD PRICE: US$ 59

NEW PRICE: US$ 49
Register Your CV With Us Now!
This will answer all your queries like:

manpower agencies in kuwait

executive recruitment middle east

recruitment companies in kuwait

job consultancy in kuwait

placement consultants in kuwait
recruitment agencies kuwait

kuwait jobs 2021
Is There Anything Else You'd Like To Look For? Use The Search Box Below:
Return to Dubai Forever.Com's Home Page
Michael Page Articles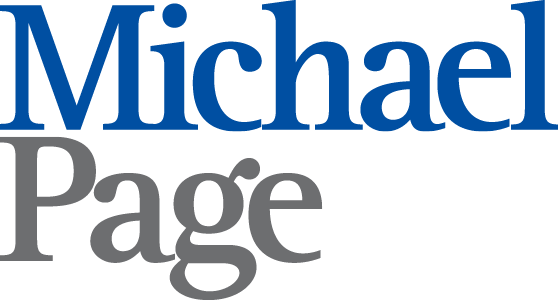 I am a regular contributor of articles on my "Subject Matter Expertise" with Michael Page, the elite International Recruiting Firm with branches across the world. Here are some published ones:

How To Make Your CV Stand Out. | Covid-19 and it's Ripple Effects on Working (GCC Website).

Revamping Your LinkedIn Profile. | Covid-19 and it's Ripple Effects on Working (Africa Website).