CV Writing Kuwait
CV Writing Kuwait Service from Dubai-Forever.Com...

WELCOME! Ahlan Wa Sahlan...
Why Have Your Professional CV Written From Me?
The biggest ADVANTAGE is that your resume/CV is written by a Professional. That's me, Shabbir Kagalwala. With over 19 years of CV writing experience and a strong background in ACTIVE recruiting for an Oil major in Abu Dhabi (UAE), I am well versed with the CV writing process in the GCC region.
Do read ABOUT ME, so you know who I am, how I started, and why I can claim to be good in what I do...

Click the LinkedIn button below to view my profile and please do read the Recommendations clients like you have written for me...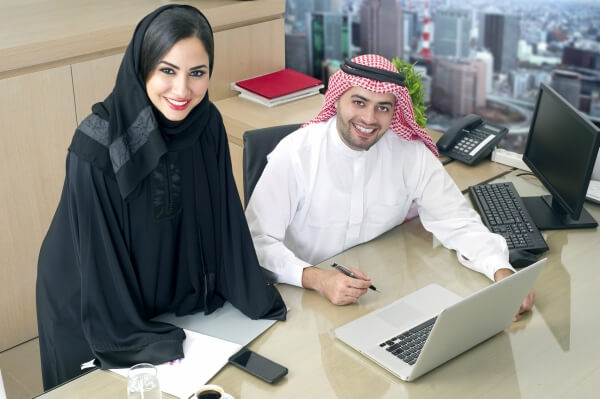 CV Writing Kuwait
CV Writing Kuwait Reviews


Zahid Kalolwala
Many thanks for your professional help with my CV, profile and advice guides. Your (and your firm https://www.dubai-forever.com/) services are critical to the success of job hunters in Kuwait and across the ME region.
I particularly appreciate your personal care and concern, good business ethics, timeliness, eye to detail, integrity and support all along.
I am truly grateful and appreciative of your work and will highly recommend my colleagues, friends and all others to use your services. Good luck @ Zahid.
Zahid Kalolwala, C-Level Exec | Over 20 Years WorkEx | Fintech | Remittances | Payments | FX | BFS.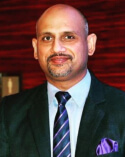 Sandeep Jaiswal
Shabbir & his team are a pure professionals when it comes to work, Dubai-Forever's work is very unique and different form other CV writing agencies.

My profile needed a makeover, and Shabbir's team has done a fantastic job & I am glad I chose Dubai-Forever.com. I would recommend Dubai-Forever to any one who is looking at a profile makeover, the No.1 CV writing company in Kuwait and the U.A.E.

Cheers! Shabbir, Keep up the Good Work.
Sandeep Jaiswal, Chief Executive Officer at Azizi Investments, Dubai, UAE.


Mohamed Hamouda
Shabbir is an expert and did an excellent job in highlighting my key expertise. His CV writing and LinkedIn profile writing are above expectations.
I'm quite impressed with his work and will definitely recommend him to my colleagues...
Mohamed Hamouda, Chief IT Quality Specialist in RTA Smart Services, Dubai, United Arab Emirates.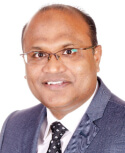 Laeeq Hassan
Shabbir Kagalwala from Dubai-Forever.Com is an expert at writing engineering profiles amongst all the others. Explaining a CV Writer about your profile is one thing, while there is another level of CV Writer who already comes with the understanding of various profiles. Shabbir is one of these types.

You rarely come across such a professional in all aspects of his approach towards his clients. I am grateful for the work done by you.
Thank You!

Laeeq Hassan - MSc (QS), FRICS, PQS, ACIArb, Senior Commercial Manager at Currie & Brown.

Bishen Mathews
Mr. Shabbir Kagalwala is a well talented Linkedin profile writer and associated services. I am impressed his professional touches and ethics in this field, which are very much appreciable.
His way of delivering timely services and advises are remarkable. I strongly endorse his valuable services to whomsoever in search of.

Good luck Shabbir!

Bishen Mathews, Finance Manager - FOSS L.L.C. by Essagal Acquisition - Fibre Optic Supplies and Services.


"New Kuwait" in 2035 Development Vision

Kuwait has executed projects worth more than $60 billion towards its Vision Kuwait 2035 strategy with a further $100 billion still to be invested. The country is witnessing rapid development in all sectors, including information technology, communications, energy, construction and housing.

The Vision of His Highness the Emir is clear, for a new Kuwait by 2035, where it is aspired to be in the lead of renewable and sustainable energy producers, developer of infrastructure and human capital.
TOP 5 Reasons  - CV Writing Kuwait Service
The number 1 reason for selecting our Recommended CV Writing Services in Kuwait is: I believe that Kuwait is coming into solid growth mode, especially since they've identified growth from non-oil sectors. I see this as a great move to enhance my career as well as my life.


The number 2 explanation for choosing our Exclusive Best Professional Help CV Writing Kuwait is: My present job in Europe is good. I am only seeking career and personal growth, with added perks as an Expatriate in Kuwait. The Tax-Free Salary is an added bonus...


The number 3 cause to opt for our Leading Resume Writing Services in Kuwait is: Working in my previous job has really made me an experienced person, but we used to lack further opportunities for personal growth like training and development.


The number 4 justification for preferring our Best Resume Service Kuwait Expat is: There were no projects available with the current organization. So, I'm now frustrated doing nothing in my present company. Though they are paying on time, I don't know when it might stop.


The number 5 judgment for selecting our Famous & Best CV Writers Middle East is: My business has now stabilized, and I feel I need to get back to a job, else I will be wasting my talents and abilities.
CV Writing Kuwait - FREE Bonus
Do YOU know how to apply for jobs in Kuwait? Have no clue what to do... RIGHT?

So...
...Order your CV Today And I will
"ADD FOR FREE"
Exclusive Bonuses (Worth 55 Kuwaiti Dinars [US$ 190]):
Read More About The FREE BONUSES. Click Here...
Order Now.
I can't promise how long I will give away these FREE BONUSES (worth KWD 55), with our Professional CV Writing Kuwait Service.
The Bonus Information is EXTREMELY Valuable. I know you will really be HAPPY with your CV and the Results it provides.

It will help you to...
"LIVE YOUR DREAM LIFE. YOU DESERVE IT!"
Take Action Now!
Order Your Tailored CV!
Click on Your Level of Experience:
Prices for the various combination CV Writing packages are given in UAE Dirhams (AED) [since I started my passionate CV writing journey from the UAE] and US Dollars (USD).
For prices of the packages in Kuwaiti Dinars (KWD), simply use the conversion rate: 1 KWD = 3.30 US$. Else, you may also Google the latest updated rate.

CV Writing Kuwait Service  - Package:
Besides CV Writing, we also offer other services such as LinkedIn profile writing (Lite, Pro, and Expert), registrations (on Job Portals, Recruiting Agencies and Employer sites), etc
We have written 1000's of CV's and resume's in Kuwait from the following areas: Hawalli, Dasman, Mirqab, Safat, Sharq, Qibla, Hitan-al-Janubiyah, Jalib as-Suyuh, Al-Kuwayt, As-Salimiyah, Camp Arifjan, Farwanya, Salwa, Bayan, Romaithya, Mahbola, Mangaf, Mithaila, Gulf Road, Mina Al Ahmadi, Bneid Al-Gar, Qurtoba, Surra, Shuwaikh etc.

CV Writing Kuwait Guarantee

I Absolutely, Positively Guarantee Interviews!
I GUARANTEE your new Professional CV/ Resume will land you an Interview in 90 Days or I Re-write your C.V. ABSOLUTELY FREE!
Return to GCC Resume and CV Writing Service
Return to Dubai-Forever.Com's Home Page
The info above will answer all your queries about:
CV writing services + hawally Kuwait

Top Résumé Writers in Kuwait
CV writing help Kuwait
Professional cv writing in Kuwait
CV writers in Kuwait
Kuwait CV preparation

Best CV writing services dasman

cv resume writing Kuwait
Best cv writing format in middle east