CV Writing Reviews
CV Writing Reviews:

"Imran has done a great job! He prepared my resume in under 12 hours (urgent service), giving me enough time to send in my application, just before closing time.

But that's not all. I got selected. Now that's a great investment I made. I've been called for an Interview after 2 days. Thanks for your great service, Imran. You Rock!"

– Sarra Battik; Investment Consultant; Tunisia.


"Mariam was a thorough professional in her work. She knew exactly what needed to be in a CV for my career field, specially customized for the Middle East region, so that I could find a job I love, easily.

I have recommended your firm to a family friend and told her to ask for Mariam specifically."

– John Smith; Marketing Manager; Great Britain.

CV Writing Reviews:
"Zainab is Knowledgeable & an Expert at her job. My new CV will help me get a good tax-free job in Kuwait, Qatar or Oman quickly.

I want to send my son to a US or UK University with the money I'll save with a job in the Gulf."

– Aleksandar Bogdanov; Sr. Mechanical Engineer; Bulgaria.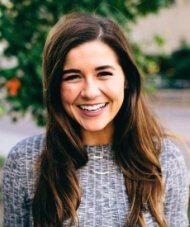 "The resume writer assigned to me, Abbas, is an expert. He's made my resume Stand-Out! He knew such intricacies about my profession, which only a professional with 15 years experience like me, would have known. I was pleasantly surprised at this.

There are a lot of Resume Writing Services in Dubai, and they promise the Sun and the Moon, but fall short when it's time to deliver.

These guys are different. Dubai-Forever.Com has a Great Team and Abbas is a Winner!"

– Ruxandra Sandulescu; Property Consultant; Romania.


CV Writing Reviews: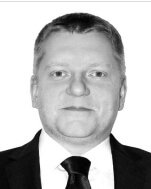 "Abbas is an absolute pro. He coached me about how I should go about my application procedure. He wrote a wonderful resume, cover letter, thank you letter and follow-up letters for me. Cheerios, once again! I'd like to employ your services once again very soon for my wife, who's changing careers!"

– Raymundo Collard; Sous Chef; France.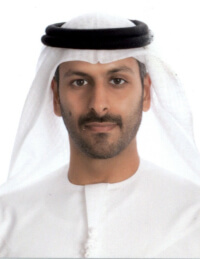 "Thank You very much for the professionally written Curriculum Vitae!

In these times of crisis in many countries, a lot of people have become jobless, and are looking for jobs in the Big 6 GCC countries. I've already lined up some great interviews with companies in Bahrain & Saudi Arabia, that I had not even imagined would call me. Well done Rukaiya!"

– Yahya Mubarak; ESL Teacher; Egypt.


"I've been very pleased using your Middle East CV Writing Service, and am going to recommend my writer Zainab's expertise to my peers."

– Eustaquio Riquelme; Senior Civil Engineer; Spain.





Want To Send Us Your CV Writing Reviews?

Write To Us With Your Reviews and Comments...

Read some more Dubai-Forever.Com's Resume Writing Feedback...
Convinced?
Buy A CV Writing Package...
Now!

Click the link below as per your experience:
Return from Resume Writing Service
Return to Dubai Forever Home Page