Gulf Interview
Cracking Tips
The following Gulf Interview Cracking Tips have been compiled with the help of the best Middle-East recruiters in agencies & companies, as well as, recently hired candidates.

These Gulf Interview Cracking Tips more or less cover almost everything.
If you go through these thoroughly, you will be well prepared to make a Positive Impression.
And in these competitive times, this may be the one thing that tips the job in your favor!
The TOP 10
Gulf Interview Cracking Tips:

1. Greet your interviewer with a firm handshake and a smile, address your interviewer by his / her first name, and look into the eyes while talking or listening.


2. Never sit until asked to.


3. Before going in for the interview, make sure you try to get as much information about the organization and the job position as possible. Visit their website, read about them, inquire about the job position and the salary range offered etc.


4. Read your own Resume thoroughly. Chances are someone else made your Resume. Be sure you know the dates of your previous jobs well too.


5. Be sure about the exact location of the office, and how you can reach there. It is advisable to reach at least 10 to 15 minutes early, so you can be well adjusted.


6. Dress smart. Don't dress too flamboyantly. Be decent, stick to formals. Look confident & successful.


7. When asked to say something about yourself, DO NOT talk about non-work, personal life. No one is interested in it, except yourself. Stay right on the path related to work, your duties etc. Remember never ever to speak in negative tones about your past organization.


8. At the end of the interview, the interviewer may ask you if you have any questions for him / her. Be enthusiastic and ask some questions about the organization, it's goals, about the job position etc. Do not forget to thank the interviewer for the time they took out for you.


9. A Thank You Letter should be sent after the interview, particularly if you know the interview went well and you are interested in taking up that position. This will refresh the interviewer's memory and keep you on top of the list. If you do not receive a response a week later, go ahead and call.


10. If you went for the interview through a recruiting agency, then let them know whether you are interested or not. Many a time the organization is waiting for an answer from the employee, before they say yes.


Gulf

Interview Cracking Tips ~

Salary Negotiation
Although negotiating salary, may be common in some places it is NOT recommended for the UAE and the Gulf market. It may give the potential employer a negative impression about the candidate.
Here are the things that you should FOCUS on:
1. Appearance.
2. Enthusiasm.
3. Strong Handshake.
4. Punctuality.
5. Ask Questions.

6. Confident Answers.
7. Polite & Soft-spoken.
8. Courteous.
9. Maturity.
10. High Moral Standards.
11. Stability.


RESUME WRITING ~ Gulf

Interview Cracking Tips:



Shabbir Kagalwala's Professional Resume Writing Service helps you through the Interview door. Guaranteed to increase your Interview calls by 400%. Try It Now!
Register Your CV With Us...
WorkCircle - Jobs Search Success

WorkCircle is a leading job portal that displays the latest job vacancies across all sectors in the entire Middle East. Click the banner below and search for your dream job today! I highly recommend it!
Along with the Gulf Interview Cracking Tips, please read The Leading Middle East Interview Questions and Answers for a head-start on the Interview process....
With this info all your queries will get answered such as:
job interview preparation tips and techniques

professional guidance to crack the interview

effective communication skills

uae interview presentation skills
career coaching

Return to Dubai Forever Home Page
Michael Page Articles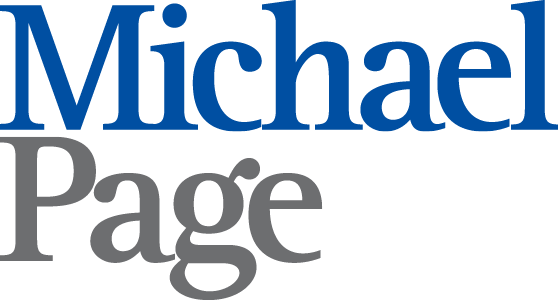 I am a regular contributor of articles on my "Subject Matter Expertise" with Michael Page, the elite International Recruiting Firm with branches across the world. Here are some published ones: