Resume Writing Qatar
Resume Writing Qatar Service from Dubai-Forever.Com...
Ahlan Wa Sahlan! Welcome...
Why Have Your Professional Qatar CV Written From Me?
The biggest BENEFIT is that your CV/resume is written by Professional CV Writers, with solid experience in the GCC. That's me, Shabbir Kagalwala. With over 19 years of professional resumé writing experience and a rich background in ACTIVE hiring for one of the largest Oil & Gas firms in the Gulf countries, I am well versed with the CV writing process in the Middle East region.
So are my wife, Tasneem, and my daughters, Jameela and Zainab. We also have 6 writer-partners (staff), who are our hand-picked and trained team of highly experienced and professional CV Writers, whom we have groomed to write - from the heart.
Click the LinkedIn buttons below to view our profiles and make sure you read the Recommendations my clients (now friends), have given me...You may also read Dubai-Forever.Com reviews on TrustPilot.

Please do read more about 'Who We Are', and how we became the best in this profession...
Take advantage of our valuable experience in the field of CV Writing. Get yourself a CV from the biggest and best brand - "Dubai-Forever.Com".
Take the 1st Step To Success...
Click a link below, as per your total number of years of work experience:


Resume Writing Qatar Reviews:


Hamid Mahmoud
Shabbir Kagalwala & his family team deserves to be highly commended for the GREAT JOB he did for me...He was able to successfully put in a wealth of information into a few pages of my C.V. which surpassed my expectations. He researched online, questioned via email and Skype and consolidated everything into a great Curriculum Vitae!
I have been a customer of Dubai-Forever.Com for several years now, and it's an absolute delight to have had Shabbir work on my Resume again after nearly 4 years. Kudos to your Resume Writing Qatar service!"
Hamid Mahmoud, Project Manager - LNG Refinery, North Field, Qatar.


Kunal Almoula
"The impeccable art of transforming your inner qualities and showcasing them in the professional domain, with a flair of 'Midas Touch' is what Shabbir is all about.
Moreover, the great professional that he is, one would find a still more modest, soft spoken but a highly intelligent individual when one interacts with him in the personal domain. I wish Shabbir, all the very best..."
Kunal Almoula, Projects, Construction & Utility Management Professional|Innovator; Doha, Qatar.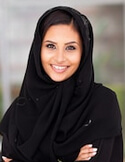 Zalfaa Mariam
"Superb! Outstanding! Shabbir contacted me ASAP via email to gather a clear picture of my requirements.
Thanks to the impressive resume, cover letter and other documents that were created specifically for me, I feel I can go out and confidently apply for a job in the top Banks & Financial Institutions in Qatar, and become successfully employed in no time.
He gave me an extra boost of confidence and valuable insight into what employers are seeking in today's market. This service is worth every Riyal. Thanks again for the EXCEPTIONAL job! Thanks to Resume Writing Qatar Service."
Zalfaa Mariam, Financial Analyst, Al Wakrah, Qatar.

Take the 1st Step To Success...
Click a link below, as per your total number of years of work experience:


TOP 5 Reasons -


Dubai-Forever.com's

Resume Writing Qatar Service

# 1 reason for selecting our Recommended Professional CV Writers in Doha is:
Working in my previous job has really made me an experienced person, but we used to lack further opportunities for personal growth like training and development. And also I always had the dream from early on, of working and living in a foreign country and explore the knowledge and culture and become the best employee my company can have.



# 2 explanation for choosing our Exclusive Qatar CV Sample Writing Service is:
There were no projects available with the current organization. So, I'm now frustrated doing nothing in my present company. Though they are paying on time, I don't know when it might stop.



# 3 cause to opt for our Leading Resume Writing Services in Qatar is:
I know I'm going to get fired soon. The sword has been hanging over my head since a few months now, hence I need professional services.



# 4 justification for preferring our Best CV Maker in Qatar is:
I'm working at the Qatar International Airport. The job is really good, and so is the pay. However, I've had it with the work timings. I start at 3 a.m. till Noon.



# 5 reason for favoring our Outstanding Professional CV Writing Services in Qatar is:
They have asked some of their oldest employees to look for alternatives. They will pay us 2 months additional salary, as well as hold our visa's till we find a new job. They said they will also help within their network of group and associate companies.





My Success Guarantee...
Do YOU know how to apply for jobs in Qatar?
Living miles away, YOU have no clue 'how' or 'what to do'. RIGHT?


I GUARANTEE your new Qatari CV will land you an Interview in 90 Days or I Re-write your C.V. ABSOLUTELY FREE!
...Order your NEW Resume Today, and I will
"Include FOR FREE"
Exclusive Bonuses (Worth Qatari Riyals 700 [US$ 190]):
Click Here To Read More About The FREE PRIZES...
Order Now.
I can't promise how long I will give away these FREE BENEFITS (worth Qatar Rials 700), with our Professional Resume Writing Service. This BONUS is VERY Valuable. I know you will really be Excited with your Resume and the Results it provides.

It will help you...
... "LIVE YOUR DREAM LIFE. YOU DESERVE IT!"
CV WRITING -
HOW IT WORKS...
✔ Initial chat with Shabbir Kagalwala, MBA (HR), BA (English) & having a recruiter background in UAE, via Whatsapp, Email, BOTIM, ToTok, etc.
✔ Send your existing CV.
✔ Fill up Interview Questionnaire. Download the Questionnaire for Experienced Professionals, the Questionnaire for Freshers, OR, Questionnaire in case of 'No Previous CV'.
You can also download the questionnaire as an audio file, and also record your answers and send it to us. Download it in English, and Arabic.

✔ 1st CV/Resume Draft Within 3 - 4 business days.

✔ ATS Optimization including Keyword Analysis.
✔ Written by Expert Professional Writers: Shabbir, Tasneem, Jameela, or Zainab Kagalwala, OR one of our 6 staff members.

✔ Multiple Drafts till You're Happy.

✔ FREE Bonus worth QAR 700.

Take the 1st Step To Success...
Click a link below, as per your total number of years of work experience:

Our Resume Writing Qatar Service is available in all the regions/ cities in the State of Qatar viz. Doha, Al Khor, Al Wakrah, Al Khuwayr, Ar Ru'ays, Ar Rayyan, Ras Laffan, Dukhan, Umm Sa'id, Umm Salal 'Ali, Umm Bab, and Umm Salal Muhammad, Al Sadd, Al Waab.
Also, The Pearl, West Bay, Madinat Khalifa, Abu Hamour, Mamoura, Ain Khalid, Old Airport Area, Al Thumama, Barwa Village, Al Wukair, Al Sheehaniya, Leabaib, Al Ebb, Jeryan Jenaihat, Simaisma, Al Kheesa, Rawdat Al Hamama, etc.

Return to Professional Resume Writing Service in GCC
Return to Dubai Forever's Home Page
Dubai-Forever.Com's Resume Writing Qatar Service will answer all your queries like:
CV writing services + Doha Qatar
Top Resume Writers in Qatar
CV writing help Qatar
Professional cv writing in Qatar
online CV writers in Qatar
Qatar CV preparation
Best CV writing services
cv resume writing Qatar
Leading cv writing company in middle east
professional cv writers in doha
qatar cv sample
resume writing services in qatar
cv for qatar job
cv distribution service qatar
professional cv writing services in qatar
cv maker in qatar
cv writing services in doha
Michael Page Articles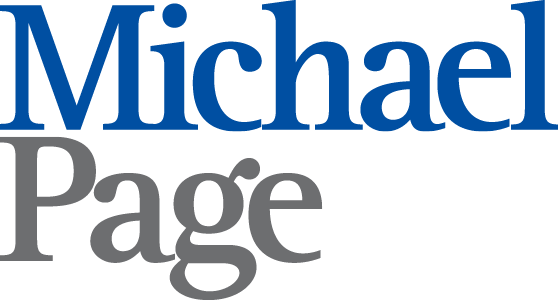 I am a regular contributor of articles on my "Subject Matter Expertise" with Michael Page, the elite International Recruiting Firm with branches across the world. Here are some published ones:

How To Make Your CV Stand Out. | Covid-19 and it's Ripple Effects on Working (GCC Website).

Revamping Your LinkedIn Profile. | Covid-19 and it's Ripple Effects on Working (Africa Website).