Resume Writers
Certified Professionals
Meet our Team of Professional Resume Writers. All our writers are award-winning CV writing professionals. We follow a very stringent process to hire some of the best & experienced CV Writers in the Middle East.
Dubai-Forever.Com's Resume Writers

Here are a few of our certified writers' credentials:
Holders of certifications in cv writing, interview strategy, and career coaching.


Recipients of prestigious industry awards.


Contributors of articles in leading publications (print & online) on curriculum vitae, interview, and career development.


Leaders and Organizers of forums on career development, new career opportunities and interview skills.


Authors of a series of articles on the importance of a resume. 'Finding Diamonds in a Coal Mine.'
Our Talented Resume Writers
The # 1 Best Dubai Resume Writer is:

I am Jameela Rahman.

I have a Masters in Business Administration from a University in The U.K. Before my assignment with dubai-forever.com, I used to work for a recruiting agency in Doha, Qatar.

As Recruiting Manager - Hospitals Sector, I was fully responsible for the hiring activities of 3 leading group hospitals. I now write CV's for the Medical & Nursing Sectors.
The # 2 Recommended CV Writer in Abu Dhabi & UAE is:

I am Zainab Nasser.

I have a Masters in Human Resources Development from a University in Pune, India. Before my assignment with dubai-forever.com, I was the HR Manager in a leading German Engineering Multinational firm, based in Mumbai, India.
Prior to that, I was the Asst. Manager - Human Resources for an Indian IT firm, based in Dubai, UAE. I write CV's for the Engineering, Information Technology & Telecom Sectors.
The # 3 Top Curriculum Vitae Professional in UAE is:

I am Abbas Mousa.

I have a Bachelors in Human Psychology and a Bachelors in English from a University in Sharjah, UAE. Before my assignment with www.dubai-forever.com, I worked as a Recruiter in a leading Recruiting Agency, which is among the top 5 in India.

I was earlier based in Dubai, though I traveled extensively to Oman, Bahrain & Kuwait. I now write CV's for the Construction, Hotel & Property Sectors and the Finance Sector, that includes Banking, Accounting & Investment and Management.
The # 4 Exclusive Resume Writing Professional in GCC is:

I am Mariam Khaleel.

I hold an MBA degree from a University in New Delhi. Before my assignment with www.dubai-forever.com, I used to work as a recruiter with a leading agency headhunting European Expats for vacancies all across the GCC, headquartered in Dubai, UAE.
I am responsible for searching & identifying potential candidates & liaising with top firms in the region for their hiring needs. Now, I write CV's for the Sales / Marketing, Retail, Logistics, Training and Call-Centre sectors.
The # 5 Leading CV Writer in Dubai is:

I am Rukaiya Ibrahim.

I am an MBA (Marketing) from a University in Dubai, UAE. Before my assignment with www.dubai-forever.com (the leading resume writers services firm), I used to serve as the Recruiting Manager for a leading diversified group of companies in South India, mainly recruiting for their teaching & educational division.
My responsibilities include identifying the best talent from millions of Resumes we received from across the world, including those for TEFL & ESL Jobs. I am a CV Writer for the Teaching, HR, FMCG & Legal Sectors.

Have any questions regarding our professional Resume Writers? Please Contact Us.


We write a CUSTOMIZED ATS-friendly CV, Resume, Curriculum Vitae & Cover Letter as per the country / region that you seek a job in.
We are highly experienced in Applicant Tracking System compliant CV formats for Abu Dhabi • Sharjah • Dubai • Ajman • Ras Al Khaimah • Fujairah • Umm Al Quwain in The UAE.

Similarly, we write TAILORED AI Resumes and CV's for:

Qatar • Saudi Arabia • Bahrain • Kuwait • Oman • Jordan • Lebanon • Egypt • Morocco • Algeria • Tunisia • Cyprus • Yemen • Syria • Turkey • Palestine • Iraq • Iran • Brunei • Libya • Malaysia • Singapore • Hong Kong • India • Pakistan • UK • USA • Australia • New Zealand • Kazakhstan • Azerbaijan • Turkmenistan • Uzbekistan • Tajikistan • Ukraine • Burundi • Ethiopia •  Kenya • Rwanda • Somalia • Sudan • Tanzania •  Serbia • Bulgaria • Romania • Czech • Slovakia.
Couldn't find what you set out to search for? Type it in the box below...

Return to Leading Resume Writing Service in The Middle East
Return to Dubai Forever Home Page
Michael Page Articles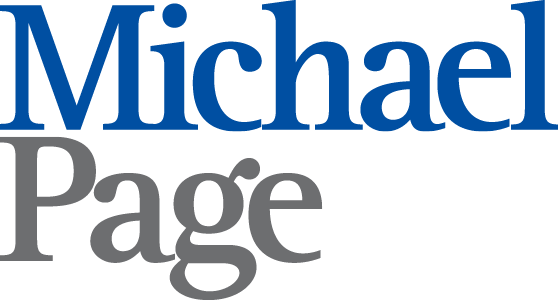 I am a regular contributor of articles on my "Subject Matter Expertise" with Michael Page, the elite International Recruiting Firm with branches across the world. Here are some published ones: