Automobile Jobs in UAE
Automobile Jobs in UAE (United Arab Emirates) include:

Car Sales, Refinish Jobs, Aftermarket jobs, Fit Jobs,
Car Mechanic, Serviceman, Painter, Garage jobs,
MOT Tester, Vehicle Leaser, Fleet Manager, Car Sales Manager,
Vehicle Technician, Body Repairman, Automotive Technician,
Showroom jobs, Parts jobs, Automotive Maintenance jobs.
Automobile jobs in Dubai / Automotive Job Vacancies in UAE, are available in all UAE member emirates viz. Dubai, Sharjah, Ajman, Abu Dhabi, Al Ain,  Umm al Quwain, Fujairah & Ras al-Khaimah.


Al Shabaka Technical Institute (http://www.astidubai.com/asti/course.html) is the reputed vocational institute where you can hone your skills in automotive/automobile servicing and repairs technology, with several courses targeted towards your needs, as well as automobile jobs in Dubai for freshers.

Automobile Jobs
Search and Apply for suitable jobs from the career websites of the Automobile Corporations/Dealers below. Copy the entire link in a new browser:

Al Futtaim Auto and Machinery Company
http://www.afuturewithus.com/careers/al-futtaim/VacancySearch.aspx?
Al Ghandi Investment Company
http://www.alghandi.com/Careers.html

Al Dobowi Group
http://www.aldobowi.com/career.htm
Al Nabooda Automobiles
http://www.nabooda-auto.com/openings_dxb.htm
Arabian Gulf Mechanical Centre (BMW Middle East)
http://www.bmw-me-career.com/pages/vacancies01.php?

Latest Automotive/Automobile Jobs in the Middle East
Apply for the most lucrative Automotive/Automobile Job Vacancies in the GCC region, including the United Arab Emirates, Saudi Arabia, Oman, Bahrain, Qatar, Kuwait, Jordan and Egypt.
Also, join the FREE Automobile/Automotive Jobs Whatsapp Group. You will receive notifications of the hottest jobs posted in the region...
Recruiting Agencies - Automobile Jobs in Dubai

Search and Apply for suitable vacancies from the websites of recruiting agencies below (Specializing in Automobile Jobs):
Nadia Gulf
http://www.nadiagulf.com/view/createjobseekerprofile.cfm
Jerry Varghese Consultants
http://www.jerryvarghese.com/applyonline/5minform.aspx
Kershaw Leonard
http://www.kershawleonard.net/registration_category.asp?cat=47
Personnel Network Group
http://www.personnelnetworkgroup.com/post-your-resume.php
SineWave HR
http://www.sinewave-hr.com/career_applicant_detail.aspx
CV Service Dubai - Automobile jobs in Dubai

A resume is the ONLY document that can make you stand out from the crowd. Make it shine!


Important Resume Tip:

Begin your CV or Resume with a very strong Objective Statement that lists your strongest skills in around 2 - 3 sentences. Do not write about the job you are looking for, or the type of career aspirations you have.

The recruiters are more interested in the level of skills you can bring to the company and fill the gap that they currently have. Always think from the recruiter and the hiring company's point of view, and you will never go wrong.


Click Here for more Objective Resume Writing Tips, that will help you to make a better CV.


WORKCIRCLE - Automotive jobs UAE:
Search for Lucrative Jobs, by clicking the banner below. automotive jobs in dubai toyota, automotive jobs in dubai nissan, automotive jobs in uae government, automobile engineering jobs in dubai salary worth your weight in gold, presented to you as per your choice.




BAYT - Automobile Engineering jobs in UAE:
Use the CV Builder to Register your details. Ensure you complete the registration. That will guarantee the best automotive jobs in dubai toyota, automobile jobs in dubai sharjah, etc. in your inbox.
If you liked the info on Automotive Jobs on this page, and want some other specific info, Do Tell Me...


View other important pages on our site like:
Best Free Resume Builder || Sales Executive Fresher CV
Online CV Saudi Arabia || Sales Manager CV Writing

Resume Examples || Mechanic Technician Resume

Did you find it? Use the Search Box below:

Return to Dubai Forever Home Page
Michael Page Articles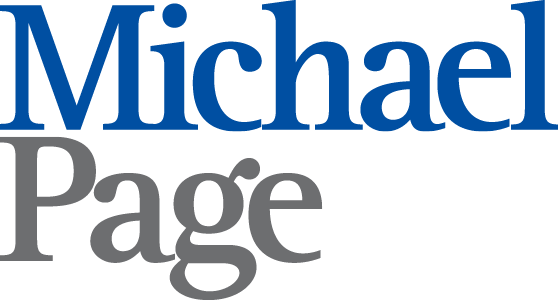 I am a regular contributor of articles on my "Subject Matter Expertise" with Michael Page, the elite International Recruiting Firm with branches across the world. Here are some published ones: