Teaching Jobs in Tunisia
Welcome to Teaching Jobs in Tunisia. With cordial and warm residents and easy going spirit, Tunisia is the highlight of the Mediterranean coast of Africa. It has many teaching jobs for licensed and ESL teachers.
Teaching is an important and well regarded profession within our community and people from all walks of life find it a professionally and personally rewarding career choice. Teaching in Tunisia is possible in international schools and language training centers.
Teachers can apply to teach in British or American schools. For individuals looking to teach English in Tunisia, there are many teaching opportunities in language centers throughout the country, although the city of Tunis has the highest concentration of these centers.
International school teachers can often expect a high salary (tax free). In addition, schools provide many advantages including accommodation, flights as well as medical insurance. Language training centers also provide a tax-free salary that allows teachers to live comfortably.
Teaching as a profession is divided into many areas of specializations, each requiring different expertise and mastery. Some of the major areas of specialization include teaching at nursery schools, middle schools, high schools, colleges, universities, institutes, etc.
There are innumerable Teaching jobs in Tunisia. A few of the most popular vacancies are: 
Program/ Project Manager, Training Needs Analyst,
Task Analyst, Curriculum Designer,
Content Developer, Organizational Alignment personnel,
Change Implementation Management staff,
Modern Languages Teacher, Dean,
Elementary School Teacher, High School Teacher,
Instructor, Junior High School Teacher,
Middle School Teacher, Professor,
Student Services, Curriculum Developer,
Counselor, Education Administrator,
K-12 Teacher, Remedial, GED
Vocational Teacher, Preschool Teacher.
Tunisia has teaching/ education jobs present in the following cities:
Tunis, Sfax, Sousse, Ettadhamen, Kairouan, Gabès, Bizerte, Aryanah, Gafsa, El Mourouj.
TEACHING JOBS IN TUNISIA
These are the most famous Educational institutions and schools in Tunisia. Look for a vacancy appropriate for you on their career pages.
1) American Cooperative School of Tunis- ACST
https://www.acst.net/domain/110
2) British International School of Tunis
http://www.bistunis.com/newshome/jobs
3) Kheireddine Tunisian International School (KTIS)
http://www.ktis.com.tn/?q=join_us
4) Esmod Tunisie
http://www.esmod.com.tn/
5) Mediterranean School of Business (MSB)
http://www.msb.tn/En/job-openings_11_264
Recruitment Agencies in Tunisia -
teaching jobs in Tunisia
These recruiting agencies can help you find Teaching Job in Tunisia. Either submit your CV or apply for a job that you like.
# 1 Tunisia Recruitment Agent is: MEDAF HR
http://www.medafhr.com/jobs.html
http://www.medafhr.com/register_on-line.html



# 2 Staffing Agencies in Tunisia is: Tunisian Agency for Technical Cooperation
https://www.atct.tn/en
https://www.atct.tn/rh/en/candidat



# 3 Manpower Consultants in Tunisia is: Vidal Associates - Consulting & Search
https://eng.vidal-associates.com/Find-jobs.html
https://eng.vidal-associates.com/cv.php



# 4 Leading Recruitment Agencies in Tunisia is: Adecco Tunisie (Siège) & Agence NORD
Website: https://adeccotunisie.com/en/



# 5 Recruitment Agencies Tunisia is: HR CONNECT TUNISIA
http://www.hrconnect.tn/
Do not forget to Register with the TOP 10 Best Recruitment Agencies in Tunisia...

CV and Resume Writing Tips
ONE THING YOU DEFINITELY WANT TO AVOID IN YOUR RESUME - LYING...
Telling the truth is absolutely necessary. Making stuff up might get you the interview, but getting caught mid- interview in a lie will be pretty embarrassing and will obviously not get you the job.
Be as real and transparent about your work history as possible. False claims get caught most of the time and you will sit wondering why you didn't get an interview call. 
Important tips shared by Shabbir Kagalwala, from the leading executive CV Writing Service in Dubai and the entire GCC, MENA and Levant regions.
Workcircle - teaching jobs in Tunisia:
Search for some lucrative Tunisian Education and Training/ Teaching Jobs. Click the banner below...


Bayt - Tunisian teacher jobs:
Registering with this career portal is the best thing you can do right away! It will send some of the most lucrative education/training/teaching jobs information straight to your inbox...
Have any queries regarding information on this page? Please feel free to contact us.


Free Resume Distribution:

Send us your Resume & we'll forward it to some of our Recruiting contacts for Middle East careers.

Searching for something else on our site? Try the Search Box below:
Return to Middle East Vacancies
Return to Dubai Forever Home Page
Michael Page Articles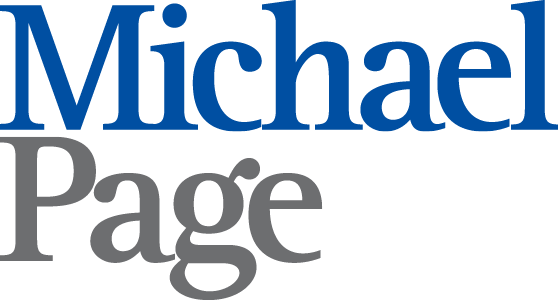 I am a regular contributor of articles on my "Subject Matter Expertise" with Michael Page, the elite International Recruiting Firm with branches across the world. Here are some published ones: