Recruitment Agencies Tunisia
Best of the Best
Surfing the internet for recruitment agencies Tunisia to apply to?
Tedious task applying to so many employment agencies?

We've made your work easier. This is a list of the 'Top 10' recruiting agencies in Tunisia with their 'vacancy/job search' pages and their 'registration' pages.

Because these are some of the best and top ranked consultants in Tunisia, they deal with careers in all industries and sectors possible.
Recruitment Agencies Tunisia
# 1 Staffing Agencies in Tunisia is: Adecco Tunisie (Siège) & Agence NORD

Website: https://adeccotunisie.com/en/
Avenue de la Bourse les jardins du Lac 2, Tunisie
Tél : +216 71 198 164
Email: contact@adeccotunisie.com

Agence Ben Arous:
16 Avenue habib bourguiba
2ème étage BEN AROUS
Tél. +216 79 39 17 20
contact@adeccotunisie.com

Agence Sousse:
Immeuble Centre Ibrahim (face au Théatre municipal)
3ème étage – Bureau 35 A
Beb Bhar 4000 Sousse
Tél. +216 73 200 202
contact@adeccotunisie.com

Agence de Sfax:
3 Rue Patrice Lemamba,
1er Etage N° 12, Imm Sfax City,
3000-Sfax, tunisie
Tél: +216 74 210 509
contact@adeccotunisie.com
# 2 Recruiting Agencies Tunisia is: Vidal Associates - Consulting & Search

https://eng.vidal-associates.com/Find-jobs.html
https://eng.vidal-associates.com/cv.php
Recruitment agency Middle East & Africa

Centre Urbain Nord « Immeuble Cercle des Bureaux »
5ème étage, B 5.4 & 5.5
1082 TUNIS – TUNISIA
Phone + 216 29 59 29 39
mea@vidal-associates.com

Sectors:
Healthcare
Engineering
Civil Aviation
Education and Training
Hospitality and catering
Sale, Trading and Marketing

Types of Jobs:
Physicians, Doctors
Nurses and other healthcare providers
Teachers
Trainers of different specialties
Manager
Receptionist
Sale and Purchase
STAR AGENCY

MEDAF HR
MEDAF HR, is a full service Human Resources consultancy and offers a wide range of manpower solutions for clients in Recruitment, Training and Staffing needs.
Their team of consultants is on hand to offer professional advice and operate within your specifications and datelines.
Head Office is located in Tunisia and they have 6 liaison offices located in Algeria, Morocco, France and Sub-Saharan Africa.
They regularly place permanent and temporary professionals, skilled, semi-skilled and service personnel for Construction, Oil and Gaz, Marine, Hospitality, Healthcare, Retail, Transportation and Logistics, Food and Beverage, IT, Precision Engineering and more...
http://www.medafhr.com/jobs.html
http://www.medafhr.com/register_on-line.html
MEDAF HR - Tunisia
Boulevard Yasser Arafat, Imm. Chatti
6ème Etage B. 34
4054 Sahloul Sousse
Sousse TUNISIA
Want your recruitment agency featured as a STAR Agency? Contact Us NOW!!!
# 3 Recruitment Agencies Tunisia is: HR CONNECT TUNISIA

http://www.hrconnect.tn/

Mobile: +216 24 685 253
Mobile 2: +216 93 977 754
Email: contact@hrconnect.tn
Email: contact.hrconnect@gmail.com

TUNIS OFFICE
Office: 69 Rue de Kamel Attaturk – Lafayette – Tunis – Tunisia
Mobile: +216 24 685 253
Mobile 2: +216 93 977 754
# 4 Job Recruitment Agency in Tunisia is: ALSHIHAB GROUP

http://www.alshihab-group.com/last-offers
Phone: +21671906002
Email: info@alshihab-group.com
Address: Tunis Montplaisir
# 5 Recruitment Tunisia Consultants is: EL-OULA

http://www.el-oula.com/en/
Address : 32 rue d'iran 1002 tunis.
Phone: 00216.71.835.125
Mobile: 00216.26.054.412
Fax: 00216.71.835.125
e-Mail: eloulatunisia@hotmail.com
Dubai-Forever.Com's
Resume Writing Service
Create A PROFESSIONAL CV!
TIP: WHERE ARE YOU GOING?
Stating your career goals is helpful in giving the employers a fair idea about what you want and how you are going to achieve it. No, you do not need to have a separate heading with sub headings and bullet points to list your professional goals, but in general your CV should show it.
It is up to you if you want to separately put career objectives on your resume, but if you do, make sure to not write non specific objectives.
Shabbir Kagalwala's Resume and CV Writing Service is among the trail blazers in the Middle East region.
# 6 Tunisia Recruitment Agency is: ALSHIHAB CONSULTING HR-TUNISIA

Website: http://www.tunisianhr.com/alshihab/search_jobs.php
Address: 06 Rue Jean Jacques Rousseau, Cité Monplaisir et Borgel 1073، tunis, Tunisia
Email: info@tunisianhr.com
Call: +21671906002
Fax: +21671906002


# 7 Staffing Consultants in Tunisia is: MB Services
Website: https://mbservices-jobs.com/
Address: Avenue, 20th March, Building Aoun, 3th floor, apartment 304, Sousse Jawhara – 4000, Tunisia

EMAIL FOR CANDIDATES:
Employment Abroad: cv@mbservices-jobs.com
Employment in Tunisia: cv.tn@mbservices-jobs.com

EMAIL FOR COMPANIES
contact@mbservices-jobs.com; malikbash@mbservices-jobs.com

Call (+216) 22 027 257
WhatsApp - Call (+216) 22 010 513
# 8 Employment Agencies in Tunisia is: STAFFING TUNISIA

https://www.staffing-tunisia.com/
Téléphone: +216 31 360 300
E-mail: contact@staffing-tunisia.com
Address: Siège Social, Ave. Majida Boulila Imm. Mirage 2, Sfax

Recruiting Agency Registration Services
REGISTERING with Employment Agencies makes sense, since your profile gets created in their database. Simply sending/ forwarding your CV by email means your CV goes to the junk folder, is deleted, or the admin saves it to a folder online or off-line, where it may never be found.
We register you with 30 leading recruiting agencies that are active in your sector/industry; and country/region. We also take into account other criteria, such as choice of type of firms (MNC, Local, Government, SME, Start-up, etc.). So, basically you get a completely customized registration service tailored to your needs.

Stop Waiting! Do it today!
First, download and fill up this questionnaire...
Next, send your updated CV, Cover Letter, passport-type photograph, and the filled-up questionnaire to shabbir@dubai-forever.com.
Lastly, make payment for the Recruitment Agencies Registration via Credit/Debit Card by clicking the "Add To Cart" button given below. Else, Click here for other payment methods.
Recruiting Agency Registration

OLD PRICE: US$ 59

NEW PRICE: US$ 39
# 9 Manpower Consultants in Tunisia is: Tunisian Agency for Technical Cooperation

https://www.atct.tn/en
https://www.atct.tn/rh/en/candidat

Agence tunisienne de coopération technique
Centre Urbain Nord B.P. 34 Cedex 1080 Tunis -Tunisia
Phone. : (+216) 71 23 47 20
Fax : (+216) 71 75 57 10
Email : atct.tunisia@atct.tn
# 10 Tunisia Recruitment Agent is: MEDAF HR

http://www.medafhr.com/jobs.html
http://www.medafhr.com/register_on-line.html
MEDAF HR - Tunisia
Boulevard Yasser Arafat, Imm. Chatti
6ème Etage B. 34
4054 Sahloul Sousse
Sousse TUNISIA
We strive to always have an updated List of the Top 10 Recruitment Agencies in Tunisia. If you know about an agency not listed here, but needs to be on it, then please do send us the details...
SEND US YOUR CV, NOW!

---
Workcircle

Once again this is an Important step in your job search. Click this Workcircle link, or the banner below To Search For the Best Collection of Jobs in Dubai, Abu Dhabi, UAE, and entire Middle East region. I highly recommend this too...

---
Bayt -


Biggest Job Portal in UAE & GCC

Some of the most exclusive Jobs in the United Arab Emirates, Saudi Arabia, Qatar, Oman, Kuwait and Bahrain, are available online on this exclusive job board. Register here with Bayt, or click the banner below to begin. This is highly recommended.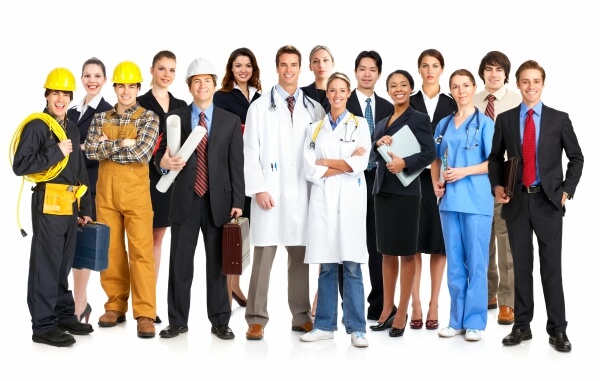 Best Recruitment Agencies in Dubai
Return to Dubai-Forever.com Index page

Return to Middle East Jobs page

Michael Page Articles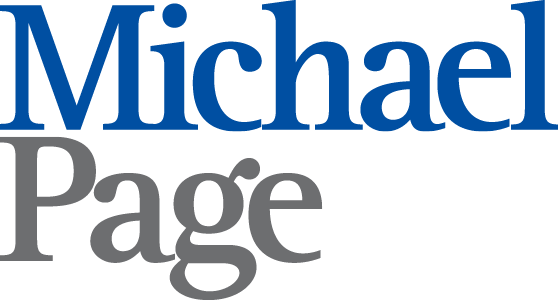 I am a regular contributor of articles on my "Subject Matter Expertise" with Michael Page, the elite International Recruiting Firm with branches across the world. Here are some published ones: