Teaching Jobs in Morocco

Welcome to Teaching Jobs in Morocco. Teaching/ Training Jobs are quite popular in Morocco.  Scroll down to find out more information related to the job you are looking for.
No place will ever run out of Teaching Jobs. Education is extremely crucial, it trains the new generation and promotes better standards, at individual as well as organizational levels.
The importance given to educational and career achievements is rising which in turn is causing a rise in demand for good quality teachers, professors and trainers; having the right kind of attitude, aptitude and skill to be a part of this booming industry.
There are plenty of careers in education open to you. A few of the most popular vacancies are: 
Program/ Project Manager, Training Needs Analyst,
Task Analyst, Curriculum Designer,
Content Developer, Organizational Alignment personnel,
Change Implementation Management staff,
College Faculty, Dean, Special Education Teacher,
Elementary School Teacher, High School Teacher,
Instructor, Junior High School Teacher,
Middle School Teacher, Professor,
Student Services, Curriculum Developer,
Counselor, Education Administrator,
K-12 Teacher, Adult Literacy, Remedial, GED
Vocational Teacher, Preschool Teacher.
Moroccan Jobs in the Education industry are available in these listed cities: Rabat, Casablanca, Tangier, Marrakech, Fès, Agadir, Essaouira, Oujda, Meknes, Larache.

Teaching Jobs in Morocco
These are among the most famous and leading Educational Institutions and schools in Morocco. Look for a vacancy appropriate for you on their career pages, and then apply straight away...

Casablanca American School
http://www.cas.ac.ma/employment/
Rabat American School
http://www.ras.ma/working-living/vacancies/
The American School of Tangier
http://www.theamericanschooloftangier.com/site2/index.php/en/pages/2015-11-18-20-01-11
George Washington Academy
http://www.gwa.ac.ma/web/about/employment-gwa/current-openings/
North Newton Junior/Senior High School
http://www.edline.net/pages/North_Newton_School_Corp/2480924044376891426
Recruitment Agencies in Morocco -
Morocco Teaching Vacancies

These recruiting agencies are some of the best for the education and training industry. Either submit your CV or apply for  a job that you like.
Khaleejjob.com
http://www.khaleejjob.com/home.php?
ALSHIHAB CONSULTING
http://www.moroccanhr.com/recruitment_agency_in_morocco/jobfind.php?
Angel Recruitment
http://angelrecrutement.com/wp/emploi/#s=1
Staff Arabia
http://www.staffarabia.com/site/VacSerach
BatenborcH International Maroc
http://batenborch.com/jobs/
Here are some more recruitment agencies in Morocco, that will be of great help in finding lucrative teaching jobs in Morocco...
Curriculum Vitae and Resume Writing Tips
USE A GOOD PRINTER
This may seem obvious, but there are so many people who don't use a decent printer for tangible (read offline, paper) versions of their resumes. A laser jet printer is the best kind of printer for this job, and paper should be at least 80 GSM and above...

Some important tips shared by Shabbir Kagalwala, the leading executive CV Writing Service provider in Abu Dhabi, Dubai and Sharjah, and the entire UAE, GCC, MENA and Levant regions.
Workcircle - Teacher Vacancies Morocco:

Bayt - Moroccan Teacher Jobs:
Upload your resume and register completely on the best job board in Morocco. Do it right away!
Have any queries regarding information on this page? Please feel free to contact us.

Free Resume Forwarding:

Send us your Resume & we'll forward it to some of our Recruiting contacts for Vacancies in the Middle East.


Searching for something else on our site? Try the Search Box below:

Return to Dubai-Forever.Com Home Page
Some more searches related to this page:


jobs in morocco for english speaking
international teaching jobs morocco
jobs in casablanca for english speakers
tefl jobs in morocco
lecturer jobs in morocco
english speaking call center jobs in morocco
american companies in morocco
jobs in morocco for pakistani
Michael Page Articles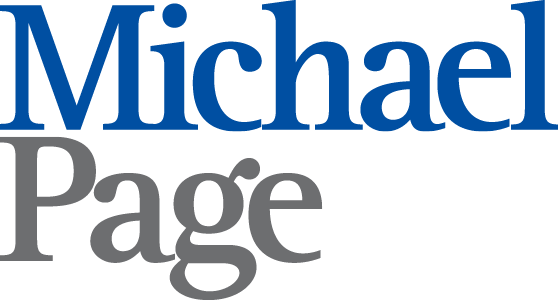 I am a regular contributor of articles on my "Subject Matter Expertise" with Michael Page, the elite International Recruiting Firm with branches across the world. Here are some published ones: