Recruitment Agencies Morocco

The "Numero Uno" TOP 10 list of Recruitment Agencies Morocco is now given below...

Surfing the internet for recruiting agencies to apply to?
Tedious task applying to so many employment agencies?
We've made your work easier. This is a list of the 'Top Ten' recruitment agencies in Morocco with the URL's (weblinks) of their 'vacancy/ job search' pages and their 'upload CV' pages.

Because these are some of the best and top ranked consultants in Morocco, they deal with careers in all industries and sectors possible.
Some of the cities in which these firms help find Moroccan Jobs are: Casablanca, Marrakech, Mohammedia, Ourzazate, Nador, El Jadida, Safi, El Jadida, Essaouira Rabat, Tangier, Fès, Agadir, Kenitra, Oujda, Meknes and Larache.


STAR AGENCY

Michael Page Recruitment Agency
Address: Immeuble Plein Ciel, 20100 Casablanca, Morocco
Tel: +212(0)5 29 03 99 19
Fax: +212(0)5 29 03 99 10

Email:
Clients: clientafrique@michaelpage.co.ma
Candidates: candidatafrique@michaelpage.co.ma

Our French and English speaking recruiters in Casablanca are well-placed to source the best talent from the local, regional or international markets for your vacancies based in Morocco.
Our recruitment consultants in Morocco are not only specialists in certain industry sectors, but also have an understanding of the job market and hiring trends countries in Morocco.
Want your recruitment agency featured as a STAR Agency? Contact Us NOW!!!

Recruitment Agencies Morocco
The # 1 Leading Recruitment Agencies in Morocco by far is: BAYT Morocco

Register using the CV Builder. Ensure you register completely, else you won't get the results you want!...

The # 2 Recruitment Consultants in Morocco is: Work Circle Morocco

Receive some very Exclusive Jobs information. Click the banner below. Strongly Recommended too!


The # 3 Staffing Agencies in Morocco is: Angel Recrutement

Website: http://www.angelrecrutement.com/eng/index.html
Job Application: http://www.angelrecrutement.com/eng/application.html

Email ID: malakoffers@gmail.com
Address: Avenue Massira N°45 Appt5 Ouislane Meknes Morocco.
Telephone: 05 35 50 99 37

Skype ID: angel.recruitment1
Sectors: Hospitality, Administration positions, Restoration, Catering, Driving, Security, Craft, Manpower in all the fields.



The # 4 Employment Agencies in Morocco is: Michael Page Maroc

Website: http://www.michaelpageafrica.com/
Submit CV: https://www.michaelpageafrica.com/submit-your-cv



The # 5 Manpower Recruitment Agencies is: Moroccan Recruitment Agency

Website: http://www.moroccanhragency.com/
Email: hrconnect.com@gmail.com
GSM: +212663737683

Sectors Covered: Information Technology, Telecommunications, Chemical, Construction, Operation and Maintenance, Advertising, Hospitality.


Dubai-Forever.Com's
Resume Writing Service

Create A PROFESSIONAL CV!
TIP: Mentioning Hobbies

Your resume needs to show that you have the skills and abilities for the job that you want. To be very honest, hobbies have nothing to do with it. They will be a waste of space unless they actually add to your skills and abilities in a way.
Just mentioning all your hobbies will make your CV longer. Mentioning any such kind of personal information is absolutely unnecessary. Hundreds of people enjoy listening to music but that's really not going to help you get the job now, is it?

Take Expert HELP NOW! From Shabbir Kagalwala's Professional CV Writing Service in Morocco. The Leading CV Writer in Dubai, UAE and entire Middle East. Read more about Shabbir here...
The # 6 Manpower Agencies in Morocco is: HR Connect

Website: www.hrconnectgroup.com
Email: hrconnect@gmail.com
City: Casablanca, Al-Maghreb
Sectors: Hospitality, Engineering, Administration, Security, Medical, Beauty, Retail



The # 7 Recruitment Agencies Morocco is: AIMS International Morocco

Website: https://aimsinternational.com/locations/morocco/
Send CV to: info@aims.ma; ka@aims.ma
Address: 96 Boulevard d'Anfa, Residence les Printemps d'Anfa, Appt. 57, Casablanca 20000, Morocco
Tel: +212 522 265 130



The # 8 Overseas Manpower Suppliers in Morocco is: Adecco Morocco

Website: http://www.adecco.ma/en/
Apply: http://www.adecco.ma/en/home/how-to-apply/
View Vacancies: http://www.adecco.ma/jobs/
Tel: +212 5 22 92 55 00 | Fax: +212 5 22 92 55 01
Email: adecco.maroc@adecco.com



The # 9 Consultants in Morocco is: Staff Arabia

Website: http://www.staffarabia.com/site/news/13#.W26hLLh9jIU
Vacancies: http://www.staffarabia.com/site/vacancies
Submit CV: http://www.staffarabia.com/site/postcv

Address: 24, Residence Essaadani, Av Med V. Temara Morocco
Tel: +212 537 628973 | +212 537 728975 | +212 537 735694
Email: morocco@staffarabia.com



The # 10 Recruitment Agencies Morocco is: AlShihab Consulting HR

Website: http://www.alshihab-group.com/service/recruitment-agency/recruitment-agency-in-morocco
The recruitment for Morocco takes place from Tunisia.
Address: Tunis Montplaisir centre Babel Bloc C Office n 06, Tunisia
Tel: +21671906002
Email: info@alshihab-group.com

Recruiting Agency Registration Services
REGISTERING with Employment Agencies makes sense, since your profile gets created in their database. Simply sending/ forwarding your CV by email means your CV goes to the junk folder, is deleted, or the admin saves it to a folder online or off-line, where it may never be found.
We register you with 30 leading recruiting agencies that are active in your sector/industry; and country/region. We also take into account other criteria, such as choice of type of firms (MNC, Local, Government, SME, Start-up, etc.). So, basically you get a completely customized registration service tailored to your needs.

Stop Waiting! Do it today!
First, download and fill up this questionnaire...
Next, send your updated CV, Cover Letter, passport-type photograph, and the filled-up questionnaire to shabbir@dubai-forever.com.
Lastly, make payment for the Recruitment Agencies Registration via Credit/Debit Card by clicking the "Add To Cart" button given below. Else, Click here for other payment methods.
Recruiting Agency Registration

OLD PRICE: US$ 59

NEW PRICE: US$ 49
Register Your CV With Us Now!
The other search queries used to land on this page are:


jobs in morocco for english speaking
international teaching jobs morocco
jobs in casablanca for english speakers
tefl jobs in morocco
lecturer jobs in morocco
english speaking call center jobs in morocco
american companies in morocco
jobs in morocco for pakistani
Return to Middle East Careers Page
Return to Dubai-Forever.Com Home Page
Michael Page Articles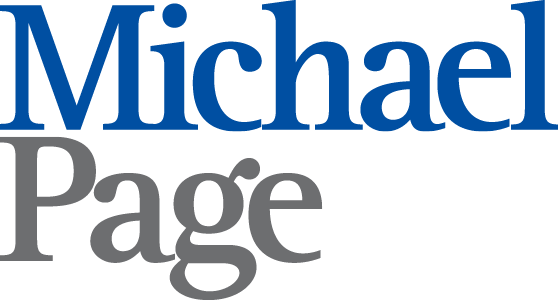 I am a regular contributor of articles on my "Subject Matter Expertise" with Michael Page, the elite International Recruiting Firm with branches across the world. Here are some published ones: