Teaching Jobs in Lebanon

Teaching Jobs in Lebanon: Education is very important, because it trains the future talent and promotes higher standards, at personal as well as organizational levels.

The importance given to educational and career achievements is rising which in turn is causing a rise in demand for good quality teachers and trainers, having the aptitude and skill to be a revolutionary part of this industry
Lebanon jobs in the Education and Training sector are available in the following cities: Tripoli, Beirut, Sidon, Zahle, Tyre, Balbek, Byblos, Jounieh, Nabatieh, Anjar, Beit ed-Dine, Chouf Distrcit, etc.
There are plenty of careers in education open to you. A few of the most popular vacancies are: 
Program/ Project Manager, Training Needs Analyst,
Task Analyst, Curriculum Designer,
Content Developer, Organizational Alignment personnel,
Change Implementation Management staff,
College Faculty, Dean, Special Education Teacher,
Elementary School Teacher, High School Teacher,
Instructor, Junior High School Teacher,
Middle School Teacher, Professor,
Student Services, Curriculum Developer,
Counselor, Education Administrator,
K-12 Teacher, Adult Literacy, Remedial, GED
Vocational Teacher, Preschool Teacher
TEACHING JOBS in LEBANON
Given below are some of the most famous Educational Institutions and Schools in Lebanon.
Look for a vacancy appropriate for you on their career pages and apply straight away...

1) American Community School at Beirut (ACS Beirut)
http://www.acs.edu.lb/page.cfm?p=1102
2) Broumana High School
http://www.bhs.edu.lb/
3) Sagesse High school
http://sagessehs.edu.lb/about/employment-opportunities
4) Antonine International School (AIS)
http://ais.edu.lb/english/job-application
5) Makassed Houssam High School
http://www.mak-hhhs.edu.lb/Job_Vacancies.htm
Recruitment Agencies -
teaching jobs in Lebanon

These recruiting agencies are some of the best for the education and training industry. Either submit your CV or apply for  a job that you like.
1) Teach Away
https://www.teachaway.com/teach-in-lebanon
2) Teach for Lebanon
http://www.teachforlebanon.org/home
3) Hire Lebanese
https://www.hirelebanese.com/searchresults.aspx?order=date&keywords=&category=6&type=&duration=&country=&state=&city=&emp=&pg=1
4) TEFL.com
https://www.tefl.com/job-seeker/

Here are some more Lebanese recruitment and manpower companies...that you should surely apply and register with...
CV and Resume Writing Tips
PROOFREAD YOUR CV TWICE:
Proofreading has many upsides to it. Doing this twice will avoid any grammatical errors and typing errors saving you the embarrassment. While proofreading you may also realize that some information is incorrect or that you have forgotten to mention some crucial details.
Proofreading is also a way to prepare yourself for the interview beforehand. When you go through your resume, you will memorize some of the information, making it easier to answer the interviewers.
Another step is to get someone else to review your resume, could be a friend or colleague. Ask for their completely honest opinion. Another set of eyes could only do you good, right?
Don't let that one tiny mistake take away your chance at getting an interview to some lucrative teaching jobs in Lebanon...

The above tips are compiled and shared by Shabbir Kagalwala, the leading professional Curriculum Vitae Writer in the GCC. He is proficient in writing region specific and job targeted professional CV's that act as door openers for interviews...
WORKCIRCLE - teaching jobs in Lebanon:
Click the banner below to search for jobs. It's the best collection of vacancies of your interest...


BAYT - Lebanese Teacher Vacancies:
Register your profile and upload your updated CV onto Lebanon's leading jobs portal

Have any queries regarding information on this page about Teacher vacancies in Lebanon? Please feel free to contact us.
Free CV Sending:
Send us your CV & we'll forward it to some of our Recruitment contacts for Gulf Jobs.

Searching for something else on our website? Try the Search Box below:

Return to Dubai Forever Home Page
Here are some more searches related to this page:


education jobs lebanon
teaching jobs in lebanon waseet
part time lebanon teaching jobs
waseet teaching jobs
lebanese university teaching jobs
private lebanese teaching jobs
school administration jobs in lebanon
teaching english in lebanon salary
Michael Page Articles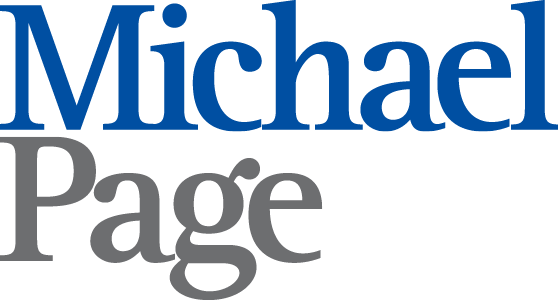 I am a regular contributor of articles on my "Subject Matter Expertise" with Michael Page, the elite International Recruiting Firm with branches across the world. Here are some published ones: