Lebanon Recruitment Agencies
The TOP TEN
Best of the Best
The List of TOP 10 Lebanon Recruitment Agencies, to help you efficiently utilize your time and gain maximum results.
Been browsing the Net for the BEST List of Legit Recruitment Agencies in Lebanon to apply to, right? Your search ends here...

Given below are the BEST recruiters that you will ever need. No need to apply to the rest of the lot. The hottest Lebanese job vacancies are filled in by the TOP 10 listed here. The Republic of Lebanon is a dynamic economy and growing at one of the fastest paces in it's history.

Being a well diversified economy, there are jobs for every career field imaginable that you'd find in any modern, developed economy.


Lebanon Recruitment Agencies
The # 1 Staffing Agencies in Lebanon is: Jobfinders


Address: Down Town, BDD Building, 6th floor, Beirut – Lebanon
Phone: +961 1 660460
Email: info@jobfinderslb.com
Search Jobs: https://jobfindersme.com/search-jobs/
Apply: https://jobfindersme.com/how-to-apply/


The # 2 Employment Agencies in Beirut Lebanon is: B.S.O.

Website: http://www.bso.com.lb/web/JobSeekerRegister1.aspx

Office Addresses:
Sin El Fil: P.O.Box 55004, 6th Floor, Freeway Center, Sin El Fil Blvd, Beirut, Lebanon

Tel: (+961) 1 488-040
Mobile: (+961) 3 or 70 488-040
Fax: (+961) 1 487-775

Bikfaya: P.O.Box 206, J. Touma Bldg, Main Street, Bikfaya, Lebanon

Tel: (+961) 4 982-040
Mobile: (+961) 76 488-040
Fax: (+961) 4 980-959

Mtayleb: 1st Floor, Mtayleb Center, North Metn, Lebanon
 
Tel: (+961) 4 927-453
Mobile: (+961) 71 488-040



The # 3 Lebanon Recruitment Agencies is: Amaken Business Solutions

Website: http://amakenlb.com/
Submit CV: http://amakenlb.com/submit-cv/
Find Vacancies: http://amakenlb.com/find-a-job/

Address: Corniche Al Mazraa, Al Sabbah Center, Near BankMed – Block B, 8th Flr, Beirut, Lebanon
Phone: +961 1 318 240 | +961 1 318 241 | +961 3 436459

Email: amaken@amakenlb.com
Countries Operating in: Lebanon, Cyprus, UAE, KSA, Qatar, Nigeria, Kuwait



STAR AGENCY
Expertise Recruitment

Website: http://www.expertiserecruitment.com/
Submit Resume: http://www.expertiserecruitment.com/submit-your-cv/
Career Page: http://jobs.expertiserecruitment.com/
Address: Ayoub Building, Ground Floor, Mar Takla square, Hazmieh, Baabda, Lebanon.
Phone: +961 5953082
Email For Job Seekers: cv@expertiserecruitment.com
Some of our reputed clients are: Schneider Electric, London Business Group, Alghanim Industries, Mersaco, News Group, Daher, Tohme Law Firm, International Food Concepts, Solecra, etc.
Want your recruitment agency featured as a STAR Agency? Contact Us NOW!!!

The # 4 Manpower Agencies in Lebanon is: Jobalist

Website: https://jobalist.com/index.php
Register: https://jobalist.com/jobseeker_features.php

Address: Bamo Center 3rd Floor, Zalka Main Road, Lebanon. P.O. Box 60-173 | Telephone: +961 1 870 155
Email: info@jobalist.com



The # 5 Manpower Staffing Companies Lebanon Beirut is: SearchPath Arabia

Website: http://www.searchpatharabia.com/
Register: http://www.searchpatharabia.com/circle-of-talent/register

Lebanon: Marfa building, block M, 4th floor, Weygand street, Beirut Souks, Beirut central district, P.O. Box 113-5072 Beirut, Lebanon
T: +961 1 956326
Email: info@searchpatharabia.com

Canada: 52 Terrasse Les HautVilliers, Outremont, Montreal, QC H2V4P1, Canada | T: +1 514 6887955



The # 6 Overseas Manpower Suppliers in Lebanon is: Business Lobby Recruitment & Talent Management

Website: http://www.businesslobby.net/
Register: http://www.businesslobby.net/Registration/tabid/89/Default.aspx?

Address: Nahr El Mot, 4th Floor Dedeyan Center, Mount Lebanon, Lebanon
Phone: +961 3 270 770
Tele/Fax: +961 1 881088
Email: mail@businesslobby.net


Dubai-Forever.Com's
Resume Writing Service

Create A PROFESSIONAL CV!
The CV/ résumé is the most important document in your job search in Lebanon. The format, style & content used to write a professional Lebanese CV is quite different.

Just like a resumé targeting Jobs in the US/ Canada won't work in Europe, so it is for Lebanon and the Middle East.

If you're looking at landing a lucrative Lebanese Job that lives up to your dream of advancing your career, living a luxurious life and taking good care of your family, then you must take the efforts to get your CV written in the best possible way that shows what you are capable of.

There are sufficient Lebanese jobs available for the right candidates, but remember that the headhunter has limited time and several 100 CV's to go through, in shortlisting the right candidate.

Shabbir Kagalwala's Resume & CV Writing Service in Lebanon is the leading service for customization of CV's according to the target job. Highly successful in getting you job interview calls in Lebanon as well as the 6 GCC countries.


---

Recruiting Agency Registration Services
REGISTERING with Employment Agencies makes sense, since your profile gets created in their database. Simply sending/ forwarding your CV by email means your CV goes to the junk folder, is deleted, or the admin saves it to a folder online or off-line, where it may never be found.
We register you with 30 leading recruiting agencies that are active in your sector/industry; and country/region. We also take into account other criteria, such as choice of type of firms (MNC, Local, Government, SME, Start-up, etc.). So, basically you get a completely customized registration service tailored to your needs.

Stop Waiting! Do it today!
First, download and fill up this questionnaire...
Next, send your updated CV, Cover Letter, passport-type photograph, and the filled-up questionnaire to shabbir@dubai-forever.com.
Lastly, make payment for the Recruitment Agencies Registration via Credit/Debit Card by clicking the "Add To Cart" button given below. Else, Click here for other payment methods.
Recruiting Agency Registration

OLD PRICE: US$ 59

NEW PRICE: US$ 39
The # 7 Consultants in Lebanon is: Management Plus Recruiters

Website: https://www.mgtplus.com/
Register: https://www.mgtplus.com/user/register
Email: mplus@mgtplus.com

Address: Badaro - Sami Solh avenue, Rahal Building - 3rd Floor, P.O. Box : 13-6392, Beirut- Lebanon
Tel: +961-1-396309/10/11
Fax: +961-1-382713
Mobile: +961-3-607355/6 +961-71-145105



The # 8 Lebanon Recruitment Agencies is: Kawas Consulting

Website: http://kawasconsulting.com/
Telephone: +961 1 398 222 | +961 1 397 277 | +961 3 111 694

Email: info@kawasconsulting.com
Address: 1st & Mezzanine flr, Najib Lyan Bldg., 145 Habib Bacha El Saad Street, Achrafieh, Beirut, Lebanon.
Workcircle

Once again this is an Important step in your job search. Click this Workcircle link, or the banner below To Search For the Best Collection of Jobs in Dubai, Abu Dhabi, UAE, and entire Middle East region. I highly recommend this too...

---
Bayt -


Biggest Job Portal in UAE & GCC

Some of the most exclusive Jobs in the United Arab Emirates, Saudi Arabia, Qatar, Oman, Kuwait and Bahrain, are available online on this exclusive job board. Register here with Bayt, or click the banner below to begin. This is highly recommended.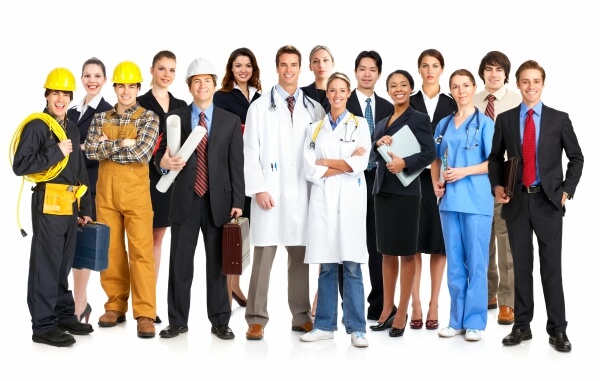 Best Recruitment Agencies in Dubai
Submit Your CV

Send us your updated CV and we'll add it into our database that leading recruiters use, to search for candidates:

With this info all your queries will be answered:

hospitality recruitment agencies in lebanon
recruitment companies in lebanon
recruitment agencies in lebanon for dubai
job agencies in lebanon
headhunters lebanon
job vacancies in lebanon
leading recruitment agency in lebanon baabda
recruitment agencies in lebanon for qatar

careers in lebanon
lebanon recruitment agencies

jobs in lebanon sin el fil
Is There Anything Else You'd Like To Look For? Use The Box Below:
Return to Dubai Forever Home Page

Michael Page Articles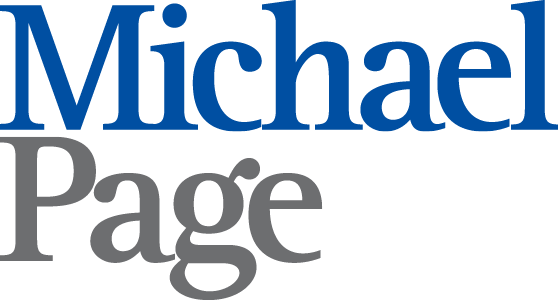 I am a regular contributor of articles on my "Subject Matter Expertise" with Michael Page, the elite International Recruiting Firm with branches across the world. Here are some published ones: