Oil Jobs in Tunisia
Oil Jobs in Tunisia? Is that what you're searching for? This page will assist you with any information you need on the topic.

There are a hundred options to choose from when talking about careers in the Oil and Gas (O&G) industry, ranging from basic beginner jobs, specialist technical jobs or senior management jobs.
Starting from exploration and production, through drilling and large- scale oil and gas services, there are many different types of jobs people need to be doing. Few of them are mentioned below:-
Principal Engineer, Exploration and Production Professional;
Drill Operator, Rotating Equipment Engineer;
Refractory and Insulation Supervisor, Head-Construction;
Quantity Surveyor, Sub-sea Works Supervisor;
Welding Inspector, QA/QC Senior Engineer;
Country Drilling Manager, Deck Foreman;
Instrument & Control Engineer, Slick line Supervisor;

Rigging Foreman, Pipeline Project Manager;

Reservoir Engineer, Commissioning Specialist;
Tunisia Oil and Gas vacancies are available in the following states:
Tunis, Sfax, Sousse, Ettadhamen, Kairouan, Gabès, Bizerte, Aryanah, Gafsa, El Mourouj.
OIL JOBS IN TUNISIA
The oil and gas sector is fast booming in Tunisia. The oil and gas companies which are listed below have a reputable position in Tunisia's fast emerging energy industry.
You can view the job positions available in these companies and even apply to the jobs that you like. Or simply mail your CV to the companies if a hr email address is provided.
1) Petrofac Tunisia
https://petrofac.taleo.net/careersection/2/jobsearch.ftl?
2) PIERCO
http://www.pireco.com.tn/template.php?code=57&pere=54
3) ETAP Entreprise
http://www.etap.com.tn/concours/index.php?action=2
4) SEREPT 
http://www.serept.com.tn/En/job-application_55_156_DA
5) Société de Maintenance d'Installation Pétrolière (SMIP)
http://smip.com.tn/careers.html
Recruitment Agencies -

oil jobs in Tunisia

These are a couple of recruiting agencies to look for Oil jobs in Tunisia.
Look for vacancies that might suit your profile.

# 1 Leading Recruitment Agencies in Tunisia is: Adecco Tunisie (Siège) & Agence NORD
Website: https://adeccotunisie.com/en/



# 2 Recruitment Agencies Tunisia is: HR CONNECT TUNISIA
http://www.hrconnect.tn/



# 3 Employment Agencies in Tunisia is: STAFFING TUNISIA
https://www.staffing-tunisia.com/



# 4 Job Recruitment Agency in Tunisia is: ALSHIHAB GROUP
http://www.alshihab-group.com/last-offers



# 5 Tunisia Recruitment Agency is: ALSHIHAB CONSULTING HR-TUNISIA
Website: http://www.tunisianhr.com/alshihab/search_jobs.php
Ensure registration is done with these Leading Tunisian Employment Companies. They have a massive amount of oil, gas and alternative energy jobs such as in solar, wind, etc.
Curriculum Vitae and Resume Writing Info
"WHAT CAN GET ME THE INTERVIEW CALL", YOU ASK?
Mention Accomplishments, not Duties.
The best way to show what you did and how well you did it, combined is to write accomplishments rather than duties/ responsibilities. Seriously, your prospective employer does not care about your day-to-day duty list.
What he really cares about though, is what amazing things you have achieved and how you will be doing the exact same for them. He needs to see what's in it for him. Show the hiring manager why choosing you will be the best thing he could possibly do.
Important tips shared by Shabbir Kagalwala, the leading executive and professional CV Writing Service in Dubai and the entire GCC, META and Levant regions.
Latest Oil & Gas Jobs in the Middle East
Apply for the most lucrative Oil & Gas Vacancies in the GCC region, including the United Arab Emirates, Saudi Arabia, Oman, Bahrain, Qatar, Kuwait, Jordan and Egypt.
Also, join the FREE Oil & Gas Jobs WhatsApp Group, as well as the Energy Engineering Jobs Group, for engineers in the Energy domain.. You will receive notifications of the hottest jobs posted in the region...
Workcircle - oil jobs in Tunisia:
Search for lucrative Tunisian Oil vacancies on the best job aggregator. Click the banner below...

Have any queries regarding information on this page? Please feel free to get in touch with us.


Free CV Sending:

Send us your Resume & we'll forward it to some of our contacts in the staffing industry for Middle East Vacancies.

Searching for something else on our site? Try the Search Box below:

Return to Middle East Vacancies
Return to Dubai Forever Home Page
Michael Page Articles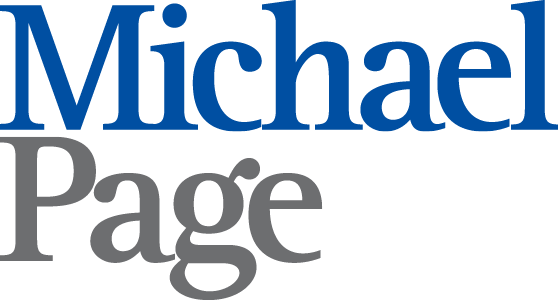 I am a regular contributor of articles on my "Subject Matter Expertise" with Michael Page, the elite International Recruiting Firm with branches across the world. Here are some published ones: