Oil Jobs in Morocco

Welcome to Oil Jobs in Morocco. The Oil and Gas industry has a vast array of jobs.
From Land Agents, Geo-Science Professionals, Safety Managers working upstream, and Pipeline Design Engineers, Pipeline Control Center Operators working midstream to Petrochemical Engineers working downstream.
Starting from exploration and production, through drilling and large-scale oil and gas services, there are many different types of jobs people do in this huge sector that employs millions. Few of them are mentioned below:
Drill Operator, Exploration and Production Professional;

Senior Standards Engineer, Rotating Equipment Engineer;
Process Specialist Sulfuric Acid, Head-Construction;
Quantity Surveyor, Metallic Structure Lead;
Welding Inspector, E&I QC Inspector;
HSE Manager - Marine Works, Deck Foreman;
Offshore Wind Turbine Expert, Slick line Supervisor;

Rigging Foreman, Pipeline Project Manager;

Reservoir Engineer, Commissioning Specialist;
Morocco Jobs in the oil and gas industry are available in these listed cities:
Rabat, Casablanca, Tangier, Marrakech, Fès, Agadir, Essaouira, Oujda, Meknes, Larache.
OIL JOBS IN MOROCCO
The oil and gas sector is fast booming in Morocco. These oil and gas companies which are listed below have a reputable position in Morocco's fast emerging energy industry.
You can view the Oil Jobs in Morocco available in these companies and even apply to the jobs that you like. Or simply mail your CV to the companies if a hr email address is provided.
Chariot Oil & Gas 
http://www.chariotoilandgas.com/careers/
Genel Energy
http://www.genelenergy.com/careers/jobs-at-genel/
Kosmos Energy
http://www.kosmosenergy.com/careers-current-opportunities.php
Gulfsands Petroleum
http://www.gulfsands.com/contact-us/careers/
San Leon Morocco Ltd
http://www.sanleonenergy.com/careers/featured-opportunities.aspx
Recruiting Agencies - Moroccan Oil Jobs

These are a couple of recruiting agencies out of which some specialize only in the Oil and Gas sector.
Look for available positions that might suit your profile.
Michael Page Maroc
http://www.michaelpageafrica.com/search/job?
ALSHIHAB CONSULTING
http://www.moroccanhr.com/recruitment_agency_in_morocco/jobfind.php?
Angel Recruitment
http://angelrecrutement.com/wp/emploi/#s=1
Staff Arabia
http://www.staffarabia.com/site/VacSerach
BatenborcH International Maroc
http://batenborch.com/jobs/
Here are some more Moroccan recruiting companies...
CV and Resume Writing Tips -

oil & gas vacancies in Morocco

How can you grab the hiring managers attention with your CV?
PUT IMPORTANT INFORMATION FIRST
Capturing someone's attention and making a great first impression is no simple task. The information to be put first is: your name. Make sure it is clear, stands out, and is easy to read. 
Your resumé should include your full address, contact phone numbers, and an e-mail address that incorporates your first and last name. Then comes your education, starting with the most recent, and work backwards from there.
Use your résumé to show where you worked, what you learned, and how your skills and experience apply to the job you're applying for. 
Important tips shared by Shabbir Kagalwala, the leading executive CV Writing Service in Dubai and the entire GCC, META and Levant regions.
Can also convert your French or Arabic language European style CV into one that is applicable in the Middle East countries of UAE, Kuwait, Saudia, Oman and Qatar.

Workcircle - oil jobs in Morocco:
An excellent job site that collects all vacancies from the desired or targeted sector and region and displays it. A sure winner. Click the banner below to begin...


Latest Oil & Gas Jobs in the Middle East
Apply for the most lucrative Oil & Gas Vacancies in the GCC region, including the United Arab Emirates, Saudi Arabia, Oman, Bahrain, Qatar, Kuwait, Jordan and Egypt.
Also, join the FREE Oil & Gas Jobs WhatsApp Group, as well as the Energy Engineering Jobs Group, for engineers in the Energy domain.. You will receive notifications of the hottest jobs posted in the region...
Have any queries regarding information on this page? Please feel free to contact us.


Free Resume Distribution:

Send us your Resume & we'll forward it to some of our Recruiting contacts for Careers in the Middle East.


Searching for something else on our site? Try the Search Box below:
Return to Dubai-Forever.Com Home Page
Michael Page Articles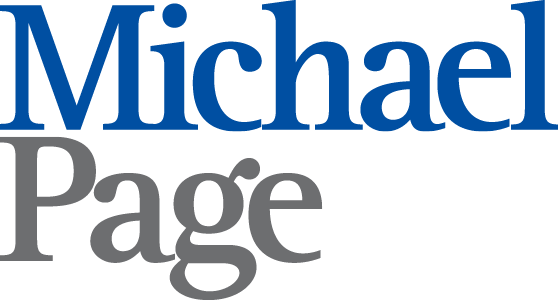 I am a regular contributor of articles on my "Subject Matter Expertise" with Michael Page, the elite International Recruiting Firm with branches across the world. Here are some published ones: