Nursing Jobs in Morocco

Healthcare, especially Nursing jobs in Morocco are in high demand, across the country within Hospitals, Nursing Homes, Clinics, Diagnostic Centers, Pathological Laboratories, Polyclinics, Senior Citizen's facilities, etc.

The Bureau of Labor Statistics, predicts a high rise in the demand for extremely qualified nurses as the healthcare fields become vast with each field having various specializations. All nursing jobs are extremely financially and emotionally satisfying.
Nursing Jobs in Morocco are available in these listed cities: Rabat, Casablanca, Tangier, Marrakech, Fès, Agadir, Essaouira, Oujda, Meknes, Larache.
The few high paying and high in demand Nursing Jobs in Morocco are given below:
Certified Dialysis Nurse, Certified Legal Nurse Consultant,
Certified Nurse Midwife, Nurse Anesthetist, Nurse Case Manager,
Nurse Practitioner, Pediatric Endocrinology Nurse,
Nurse Researcher, Psychiatric Nurse, Orthopedic Nurse,
Clinical Nurse Specialist, Gerontological Practitioner,
Neonatal Nurses, Home Health Aide, Pharmacy Technician.
Nursing Jobs in Morocco
The below given healthcare centers and hospitals are few of the top ones in Morocco, you can visit their career pages to search for and apply to job vacancies available, or you can also just mail in your CV's.
Centre Hospitalier Universitaire Ibn Rochd Casablanca
http://www.chuibnrochd.ma/fr/chu.php?id_rub=10
Centre Hospitalier et Universitaire Hassan II Fes
http://www.chu-fes.ma/en/professionnel-de-la-sante/Recrutement.jsf
Polyclinique Du Sud
http://www.polyclinique-grand-sud.fr/index.php?page=11
Clinique less Orangers
https://clo.ma/en/jobs
Clinique Al Farabi
http://www.clinique-alfarabi.com/contact/candidature-spontanee/
Recruitment Agencies - Moroccan Nursing Vacancies
This is a list of some Recruiting agencies in Morocco. These are few of the best and top recruiting agencies in Morocco.
Michael Page Maroc
http://www.michaelpageafrica.com/search/job?
Khaleejjob.com
http://www.khaleejjob.com/home.php?
ALSHIHAB CONSULTING
http://www.moroccanhr.com/recruitment_agency_in_morocco/jobfind.php?
Angel Recruitment
http://angelrecrutement.com/wp/emploi/#s=1
Staff Arabia
http://www.staffarabia.com/site/VacSerach
Here are some more Recruiting and Staffing agencies in Morocco...
CV and Resume Writing Tips -
Nursing jobs in Morocco

Fancy Design Details:-
Even though flower borders and hearts designs may seem like a good idea, it is NOT. Sorry to break your little bubble of happiness, but all the colorful teeny tiny designs makes your resume look like a 5 year-olds coloring book.
Colour, most preferably should not be used. Clean, simple layouts with lots of white space will give a good flow and be aesthetically pleasing to the reader's eye. Don't even bother with the fancy designs to avoid the congested feel. The content and simplicity is what really matters and that's exactly what you should be focusing on.
Important tips shared by Shabbir Kagalwala, the leading Professional CV Writing Service in Dubai and the entire GCC, MENA and Levant regions.
Apply to the Latest Nursing Jobs in the Middle East
Apply for the most lucrative Nursing and other Healthcare Support Staff Jobs in the GCC region, including the United Arab Emirates, Saudi Arabia, Oman, Bahrain, Qatar, Kuwait, Jordan and Egypt.
Also, join the FREE Whatsapp Group dedicated especially for Nursing & Medical Jobs. You will be notified of the latest jobs in the region...


Workcircle - Nurse Vacancies in Morocco:
Search for some lucrative Moroccan nursing vacancies across hospitals, clinics, diagnostic centers and healthcare facilities in Morocco. Click here to begin your search...
Bayt - Morocco Nurse Opportunities:
Register your profile and upload your CV onto this career portal. It will give you jobs and vacancies information you won't find elsewhere...
Have any queries regarding information on this page? Please feel free to get in touch with us.


Free Resume Distribution:

Send us your Resume & we'll forward it to some of our contacts in the staffing industry for Middle East Vacancies.

Searching for something else on our site? Try the Search Box below:

Return to Middle East Vacancies
Return to Dubai Forever Home Page
Michael Page Articles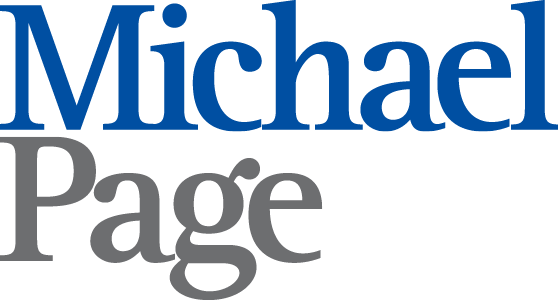 I am a regular contributor of articles on my "Subject Matter Expertise" with Michael Page, the elite International Recruiting Firm with branches across the world. Here are some published ones: