Hotel Jobs in Lebanon
Looking for Hotel Jobs in Lebanon? Good! Your on the right path...Having a job in the hotel industry is fun and there are a wealth of jobs to select from. Mainly, there are two types of hotel jobs, namely, guest services and administration and support.
Some of the standard hotel and hospitality jobs are:
Housekeeping, Room Service, Waiter/ Waitress,
Kitchen Staff, Supervisor of Guest Services, Porter
Front Desk Supervisor, Housekeeping Supervisor,
Kitchen Manager, Restaurant Manager, Executive Chef,
Marketing and Advertising, Event Planner, Front Desk Clerk
Assistant Hotel Manager, Hotel Manager, Concierge
Lebanon Hospitality jobs are present in the following cities, but not limited to: Tripoli, Beirut, Sidon, Zahle, Tyre, Balbek, Byblos, Jounieh, Nabatieh, Anjar, Beit ed-Dine, Chouf District, etc.
Hotel Jobs in Lebanon
Listed below is some essential information that will aid your job hunting in Lebanon.
The hotels along with their career pages are listed below, these are some of the top hotels in Lebanon.
You can look for vacancies, send in your applications or simply mail in your resumes.
# 1) Le Gray Beirut
http://www.campbellgrayhotels.com/cgh/careers
# 2) Hilton Beirut Habtoor Grand
http://jobs.hiltonworldwide.com/search/?keywords=notselected&location=Lebanon
# 3) The Smallville Hotel
http://thesmallville.com/careers
# 4) Le Patio Boutique Hotel
http://www.le-patiohotel.com/Careers/
# 5) Monoberge Byblos Hotel
http://www.monoberge.com/maingroup.php?depid=12&grpid=14
# 6) Le Commodore Hotel
http://www.lecommodorehotel.com/careers.php
# 7) Al Murjan Palace Hotel
http://murjanpalace.com/careers/
# 8) Bay Lodge Boutique Hotel
http://www.bay-lodge.com/careers
# 9) Monte Cassino Boutique Hotel
http://www.hotelmontecassino.com/careers.html
# 10) Warwick Palm Beach Hotel
http://warwickhotels.com/careers/
Recruitment Agencies - Lebanon hotel jobs

These are some popular recruiting agencies in Lebanon, you can carry out a search for appropriate jobs on the "job search" pages of these websites. You can also apply to the jobs of your choice.
# 1) Corporatevacancies.com
http://corporatevacancies.com/#!advanced_search.php
#2) Vision Group Hospitality Management
http://www.recruitvg.com/
# 3) Management Plus Recruiters
http://www.mgtplus.com/positions?tid=2765
# 4) Business Lobby
http://www.businesslobby.net/FindaJob.aspx
# 5) Dynamic Recruit
https://dynamicrecruit.com/jobs/
Ensure you register with some more Lebanese employment agencies, for lucrative hotel jobs in Lebanon...
Curriculum Vitaé [CV] and Resume Writing Tips - hotel manager job vacancy in Lebanon

A tiny but significant tip to get the hiring managers attention to your CV...
USE EFFECTIVE TITLES
Titles are what sell the content. A headline offers a way to condense your skills and work experience into a brief phrase that will quickly impress the hiring manager. Before you get into the nitty-gritty of coming up with a perfect title, start with a rough title. Write a new headline for each job. While it will be a little extra work, be sure to create a new headline for each job application. 
Use strong captivating language which will grab the potential employers attention instantly. Keep it short and concise. Stay accurate and to the point instead of writing 2 long sentences for a title.
Important tips shared by Shabbir Kagalwala, the leading professional resume and CV Writer in the Middle East including the UAE, GCC, MENA, Eastern Europe and Levant regions.

WORKCIRCLE - Lebanese Hotel management jobs:


BAYT - Hotel vacancies in Beirut Lebanon:
Register and upload your CV on one of the best Lebnon portals...Do it NOW!
Free CV Sending - Tripoli Lebanon Hotel Jobs:
Send us your CV & we'll forward it to some of our Recruitment contacts for Jobs in the GCC.
Searching for something else on our site? Try the Search Box below:

Return to Dubai Forever Home Page
The information written above on this page will answer most of these queries:
hospitality management jobs in lebanon
catering jobs in lebanon
hotel jobs in beirut lebanon
lancaster hotel beirut careers
phoenicia hotel vacancies
kitchen jobs in lebanon
restaurant manager jobs in lebanon
hospitality jobs in lebanon
Michael Page Articles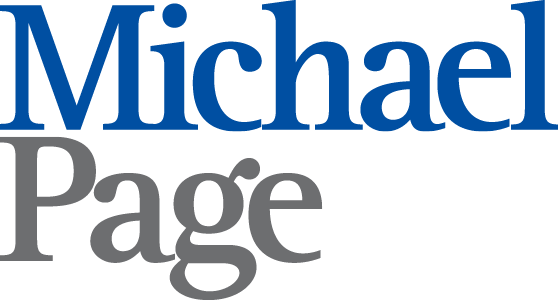 I am a regular contributor of articles on my "Subject Matter Expertise" with Michael Page, the elite International Recruiting Firm with branches across the world. Here are some published ones: