Finance Jobs in Morocco

Need Finance Jobs in Morocco?
Welcome to the best information on 'Moroccan Finance, Accounting and Banking Jobs', on the world wide web...and what have we here? 
...Precisely what you are looking for!
Take a look...

The importance of banking, insurance and finance sector is pivotal in the progress and prosperity of any state/ country. The economic progress and prosperity comes from the well-rounded development and good finance management.
The actual economy of a country depends on the financial sector. The finance industry is one of the leading employment sector providing a wide range of job opportunities.

Candidates in the finance sector have a number of options as to which company they want to work with because every company is dealing with finances. Here are some common vacancies found in the finance sector:

Regulatory compliance officer,
Quantitative analyst, Trader,
Marketing manager, Treasurers,
Financial analyst, Financial Manager,
Personal financial adviser,
Financial services sales agent,
Accountants, Auditors,
Loan officers, Collectors,
Bank tellers, Budget analysts
Buyers, Portfolio managers, etc.

Morocco Jobs in the Finance industry are available in these listed cities: Rabat, Casablanca, Tangier, Marrakech, Fès, Agadir, Essaouira, Oujda, Meknes, Larache.
Finance Jobs in Morocco
Conduct a search as well as apply for fitting vacancies from the websites of these financial institutions listed below along with their vacancy page URL's:
Attijariwafa Bank
https://recrutement.attijariwafa.com/nous-rejoindre/offres-emploi
Banque Populaire du Maroc
http://www.gbp.ma/Recrutement/Pages/Offresdemploi.aspx
BMCE Bank
http://www.bmcebank.ma/front.aspx?
BMCI
http://www.bmci.ma/nous-connaitre/home-recrutement/nos-metiers/
Société Générale Maroc
https://careers.societegenerale.com/Search/job-offers-search-results
Crédit Agricole du Maroc
http://www.creditagricole.ma/NotreBanque/CapitalHumain/RejoignezNous/Pages/Accueil.aspx
Crédit du Maroc
https://www.groupecreditagricole.jobs/Les-offres-du-groupe-credit-agricole-S.A
CIH Bank
http://recrutement.cihbank.ma/
You can also search and apply for Finance Jobs in Morocco with these leading recruiting agencies in Morocco.
Michael Page Maroc
http://www.michaelpageafrica.com/search/job?
Khaleejjob.com
http://www.khaleejjob.com/home.php?
ALSHIHAB CONSULTING
http://www.moroccanhr.com/recruitment_agency_in_morocco/jobfind.php?
Angel Recruitment
http://angelrecrutement.com/wp/emploi/#s=1
Staff Arabia
http://www.staffarabia.com/site/VacSerach
BatenborcH International Maroc
http://batenborch.com/jobs/
Here are some more Moroccan recruitment companies...
CV and Resume Writing Tips
A crucial pointer for your resume...
LIST ALL YOUR POSITIONS
You may have been in the same company for years on end. But don't only mention your last position over there. It's a good idea to list down all your positions in that company. The employer will know that you have worked in a variety of positions and have picked up skills on your way up. It also portrays a sort of growth in your professional life which will give a positive image.
Informative tips shared by Shabbir Kagalwala, the leading executive CV Writing Service in Dubai and the entire GCC, MENA, CIS and Levant regions.
Workcircle:
Search for some lucrative Moroccan financial jobs across industry and sectors. Click the banner below...


Bayt:
Ensure you register with this career site. It will give you jobs information not published elsewhere...

Free Resume Forwarding:
Send us your Resume & we'll forward it to some of our Recruiting contacts for Careers in the Middle East.

Searching for something else on our site? Try the Search Box below:
Have any queries regarding information on this page? Please feel free to contact us.


Return to Dubai-Forever.Com Home Page
Michael Page Articles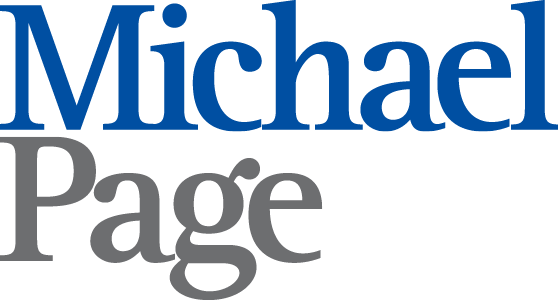 I am a regular contributor of articles on my "Subject Matter Expertise" with Michael Page, the elite International Recruiting Firm with branches across the world. Here are some published ones: