Engineering Jobs in Lebanon
Welcome to 'Engineering Jobs in Lebanon'.

If you're looking for Lebanese engineering jobs? THIS is definitely your destination!

The different career specialties in Engineering are:

•   Drilling Engineer, Engineering Director,
•   Chemical Plant Manager, Chief Mechanical Engineer,
•   Automation Engineering Manager, Hardware Engineer,
•   Welding Engineer, Principal Electrical Engineer,
•   Equipment Engineer, Aerospace Engineer,  
•   Project Coordinator, Architectural Hardware Specialist.

Lebanon jobs in the engineering sector are available in the cities: 
Tripoli, Beirut, Sidon, Zahle, Tyre, Balbek, Byblos, Jounieh, Nabatieh, Anjar, Beit ed-Dine, Chouf District, etc.

Engineering Jobs in Lebanon

If you are interested in engineering jobs in Lebanon, we have listed the top engineering companies in Lebanon along with their vacancy page URL's so that you can directly find a job appropriate for you and apply...

Search and then go on and apply for suitable vacancies from the websites of the Engineering firms given below:


1) EMCO Engineering
http://www.emcogroup.com/Career


2) CAT Group
http://www.catgroup.net/careers.php


3) EMDC Group
http://www.emdcgroup.com/careers.aspx


4) Sets International Offices
http://www.setsintl.net/careers/


5) Team International Sarl
http://www.team-international.com/vacancies.php
Recruitment Agencies -
engineering jobs in Lebanon
We have shortlisted some of the leading recruiting agencies in Lebanon that have extended experience in the engineering industry.

Search and Apply for newest vacancies from the websites of these recruiting agencies mentioned below:


1) Expertise Recruitment
http://www.expertiserecruitment.com/jobs/?search_region%5B%5D=84


2) Dynamic Recruit
https://dynamicrecruit.com/jobs/


3) Corporatevacancies.com
http://www.corporatevacancies.com/#!search.php?


4) Amaken Recruitment
http://amakenlb.com/find-a-job/#s=1


5) Near East Consulting Group
http://www.necg.com.lb/job-vacancies?
Here are some more Lebanese recruitment companies...
CV and Resume Writing Tips

A crucial pointer for your resume...
Avoid Mentioning Your Age

Even though age discrimination is illegal but it is best to not make any mention of your age, directly or indirectly. The employer will try to guess your age from your resume. The best way to prevent age discrimination is to only mention 10-15 years of your work experience. Most employers even say that only that much needs to be mentioned.
Your resume should convince the employer that you are of a perfect age for the job. Most of the times your email address can give out your age, my advice is you create a new email address for just this purpose. Look out for this tiny mistake that could steal your chance at a good opportunity.
Important tips shared by Shabbir Kagalwala, the leading executive CV Writing Service in Dubai and the entire GCC, META and Levant regions.
Workcircle - engineering jobs in Lebanon:


Bayt - Lebanese Engineering Vacancies:

Bayt is a leading jobs aggregator in Lebanon, and it is wise to register your profile in their database...
Have any queries regarding information on this page? Please feel free to contact us.

Free Resume Distribution:

Send us your Resume & we'll forward it to some of our Recruiting contacts for Careers in the Middle East.

Searching for something else on our site? Try the Search Box below:
Return to Dubai-Forever.Com Home Page
Some other searches related to Lebanese engineering jobs are:

civil engineering jobs lebanon
fresh mechanical engineering jobs in lebanon
fresh graduate civil engineering jobs in beirut
mechanical engineering companies in lebanon
lebanon mechanical engineering jobs beirut
international engineering companies in lebanon
top electrical engineering companies in lebanon
mechanical engineering salary in lebanon
Michael Page Articles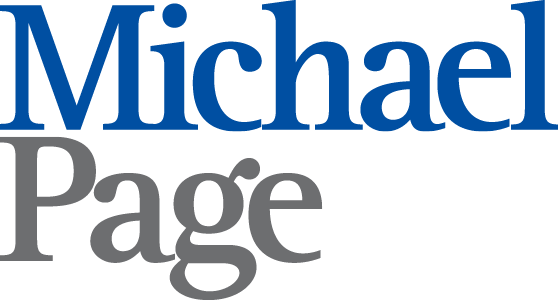 I am a regular contributor of articles on my "Subject Matter Expertise" with Michael Page, the elite International Recruiting Firm with branches across the world. Here are some published ones:

How To Make Your CV Stand Out. | Covid-19 and it's Ripple Effects on Working (GCC Website).

Revamping Your LinkedIn Profile. | Covid-19 and it's Ripple Effects on Working (Africa Website).