Construction Jobs in Dubai
If you are looking for Construction Jobs in Dubai, then you've come to the right place. Here, you'll find some important information to help you to secure your Dream Job in Dubai.
Follow the procedure step-by-step as outlined below, & you will be well prepared to choose from the many lucrative job offers that you get.

Make sure to Bookmark this page about Dubai Construction Jobs.

Even if you are sitting far away in your home country, you can still use this information to help get you started.
Construction Jobs in Dubai - Guide
Online Job Portals:
These online job portals are extremely popular in Dubai, and are used by HR executives of the TOP firms to search for good eligible candidates. Take the time to register your career details, using their CV builder software. They will notify you of the latest job vacancies.

http://www.careerjet.ae/search/jobs?s=construction&l=dubai&affid=1592fd0bb4aa93b4bf5bf1b44c811989
http://www.indeed.ae/jobs?q=construction%2C+architecture%2C+scaffolding&l=dubai%2C+uae&indpubnum=5279649755587389
Online Newspapers:
Search the jobs classifieds.


Gulf News: gnads4u.com/classifieds


Khaleej Times: khaleejtimes.com/classified/clf_item_list.asp?catg=Situation+Vacant&city=DXB


7 Days: 7days.ae
Lucrative Construction Jobs in the Middle East
Find and Apply to the most lucrative CONSTRUCTION JOBS in the GCC region, including the UAE, Saudi Arabia, Qatar, Oman, Bahrain, Kuwait, Jordan and Egypt.
New jobs are posted regularly, so ensure you also join the Construction Jobs WhatsApp Group to be notified of these vacancies...

Workcircle:
This is a leading web portal that collects job data from across the web. A Must-Do. Click here to search for construction engineering jobs in Dubai...
Bayt:
The leading agency that provides Exclusive Construction & Building Jobs in the entire Middle East region, it is advisable to register using their CV Builder. Ensure you complete the registration process.
Recruitment Agencies:
Register with these employment agencies that are specialists for Construction Jobs in Dubai.
Construction Companies:
Search & apply for current vacancies on the websites of these TOP firms and organizations who are also the leading employers in Dubai and the UAE.
Resume for

Construction Jobs in Dubai:
"The First Impression is the Best Impression".

Couldn't be more true for a Resume.

Important CV Tip:

Executive Summary: A Professional CV starts with a well-worded Executive Summary. DO NOT use words like I, Me, etc. The recruiter wants to know what you can do for the organization with your skills, rather than, what you want to achieve in your career.


"To obtain a position as a Sales Manager, allowing me to make a positive contribution with my field of interest and utilize my interpersonal and communication skills."

Instead, how does this sound?:


"Versatile, high-energy, Sales Management Specialist leading corporations through change and challenge by implementing sales-focused strategies & pro-actively driving continuous improvement in the organization's Sales & Marketing strategies."
Take help of our professional resume UAE writing service, to get your CV up-to-date.
Register Your CV With Us for



Construction Jobs in Dubai

:
If you have any suggestions or queries, Please Contact Us.
The above info will answer your queries like:
construction jobs in dubai for indians
construction jobs in dubai salary
construction supervisor jobs in abu dhabi
construction vacancies in dubai for freshers
construction careers in dubai for south africans
construction engineering jobs in ajman
construction graduate jobs in dubai
construction jobs in sharjah for australians
Return to Dubai Forever Home Page
Michael Page Articles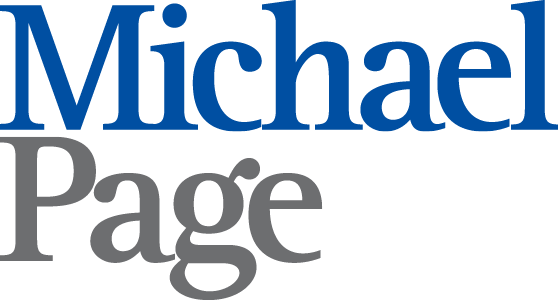 I am a regular contributor of articles on my "Subject Matter Expertise" with Michael Page, the elite International Recruiting Firm with branches across the world. Here are some published ones: