Mistakes Freshers Must Avoid Making While Searching Jobs in Dubai
Dubai is one of the most sought after job destinations in the world. Every year thousands of job seekers from around the world move to Dubai with hopes to find employment.

This also includes those who freshly graduate from college. Life after college marks the beginning of a new phase for every fresh graduate, which is to start one's career. While the city offers great employment opportunities, the competition is stiff.
Moreover, companies are always trying to cut costs and don't think twice before reducing the number of entry-level positions to hire experienced individuals who are capable of performing an increased number of tasks.
Here are some mistakes freshers must avoid making while searching jobs in Dubai...
Source: Pixabay
In other words, employers expect graduates to take up more responsibilities making it absolutely necessary for them to be more job-ready than their competition. That's one of the reasons why even after trying everything possible and within one's hands, freshers find it extremely difficult even to get called for job interviews.
However, this is not the only thing that hampers one's job search in Dubai. A lot of factors play a crucial role in a freshers quest for successfully finding a job in Dubai. Most times, job seekers tend to make many mistakes unknowingly while searching for jobs that keep them from achieving their goal. While there is really not much one can do to change the employers' expectation, correcting one's mistakes can really make a difference.
If you too have been facing challenges in finding a job as a fresher in Dubai, it is time you consider improving your approach by figuring out where you are going wrong. Outlined below are some of the most common job search mistakes freshers tend to make with corrective measures that can be adopted. Hope these tips will help you in improving your job search strategy and in successfully finding a job in Dubai:
Mistakes Freshers Must Avoid Making While Searching Jobs in Dubai
1. Applying to Jobs Randomly:
Sending emails and CV's to recruiters randomly and applying to each and every job they get to know about is one of the biggest mistakes freshers make while searching jobs in Dubai. Your educational qualification and internship experience must somewhat match with the job that you apply for. Doing so not just hampers your impression in front of the employers but also limits your chances of getting hired for a job that matches your skillset and interest area. Therefore, read the job descriptions carefully before applying to jobs.
2. Not Paying Attention to the CV:
CV is one of the most important tools for job seekers. Although freshers don't have much to write about work experience, they must build a CV which is in line with the latest trends. Add as many skills as possible in the CV to convince the employers about your capabilities. However, do make sure to add only those skills that are desirable for the employers. In this case, sending a customized CV for each job profile you apply for will definitely help you.
3. Getting Tricked by Job Scammers:
Like we said in the beginning of the article, Dubai is one of that most sought after job destinations. It offers tax-free income, competitive compensation, global exposure and lucrative career opportunities. At the same time, it has also become a breeding ground for job scams. Although the majority of job offers are genuine, a small percentage of scams also happen that job seeker must stay away from. Avoid getting lured by job advertisements that ask for money, talk about compensation packages that are too good to be true and exaggerated employment benefits.
4. Lack of a Professional Network:
Finding a job is tough in today's time especially for freshers but following the correct approach can ease one's way. Networking is one of the easiest ways to find a suitable job. Now, it doesn't mean using other people in a hostile way to snatch a job. It means building long-term professional relationships with people. Doing so early in one's career can prove to be a great asset in the job search. However, be smart in your networking efforts. Getting in touch with people you know just to take out employment information from them doesn't count as networking. Sharing knowledge and having healthy discussions about topics related to your line of works is necessary for building a bond with people.
5. Following up Inappropriately:
Sometimes something as simple as following up with the employers scares the job seekers. Even when they know that the interview went fine and it might be the right place for them, job seekers don't follow up properly because of their fear of making a wrong move. However, not making a move at all is also not the right thing to do. It is necessary that you stay at the top of the employers' minds. Send a thank-you email right after appearing for the interview. Ask the employer by when s/he will get back to you regarding the status of your candidature. If s/he doesn't get back to you on the date mentioned by them, send a follow-up email asking the same without fail. This will show the employers that you are genuinely interested in the job position.
These are the most frequent mistakes freshers must avoid making while searching jobs in Dubai. Avoid making the above-mentioned mistakes to plan a better job search strategy and ensure success in your job search efforts. Good Luck!

Return To Link Exchange Page

Return To Dubai Forever.Com's Index Page

Megha Raizada is a professional writer working with the premium job portal Naukrigulf.com. She has a keen interest in the global job market but also loves to keep a track of everything interesting happening around the globe. You can reach her at Twitter and Google+.
Michael Page Articles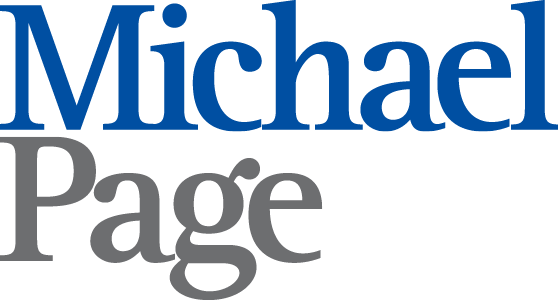 I am a regular contributor of articles on my "Subject Matter Expertise" with Michael Page, the elite International Recruiting Firm with branches across the world. Here are some published ones: