Job Fairs

The Middle East region holds a number of Job Fairs around the year that help participating organizations as well as the job-seeking candidates visiting them. The organizations get to meet with targeted candidates and quickly give job offers to the selected ones.
Similarly, candidates get a chance to interview with several different firms in one location, saving them time and providing a choice from various top companies participating in the career event.
Given below you will find a list of the TOP middle east career fairs. This list is updated frequently, so make sure you bookmark it [press Control + D together] so you can come back to it frequently.
Also share the link (www.dubai-forever.com/job-fairs.html) with your friends, for some unique opportunities within these upcoming International Job Fairs.

If you are the organizer/ in-charge of any Gulf career exhibitions and GCC job expositions, then please do provide us with details, so that we can add them here.

Career Trade Fairs and Job Expos in the United Arab Emirates (UAE), Saudi Arabia, Qatar, Oman, Bahrain, Egypt and Kuwait are covered here...

Job Fairs
1) Dubai Investments UAE Nationals Job Fair (Walk In Interview): June 1, 2023

Supporting the UAE's vision of Emiratisation, Dubai Investments is organizing a Job fair for UAE Nationals, offering diverse opportunities across different sectors of the group. Be a part of the drive and explore your career path with Dubai Investments.
Time: 11 am - 3 PM
Address:Dubai Investments PJSC, Dubai Investments Park, P.O. Box 28171, Dubai UAE.
Register your visit by filling up the Google Form, link given below...

https://docs.google.com/forms/d/e/1FAIpQLSeegAe5xHLxkqND5BXNc7uZ123lXhMokYTHEYBa-gxYmEz_cQ/viewform
2) Applied Linguistics and Language Teaching International Conference and Exhibition: 3 - 5 March 2023

ALLT 2023 will organize a Job Fair to benefit all teaching and administration professionals. This fair is attended by British, American, IB, and other curriculum schools in the GCC region.

Venue: Zayed University, Dubai.
Website: https://allt-uae.zu.ac.ae/registration
3) Workcircle's virtual job fair - 1st December - 31st December 2023

Here's an online career fair where you can connect with the Middle East's best organizations. Click here to begin your registration.

4) Masdar Institute of Science and Technology Career Fair: Online 2023

The graduate-level university focused on advanced energy and sustainable technology, will provide aspiring job seekers with an opportunity to capitalize on growing global and local interest in sustainable industries at its annual Green Career Fair, held at the Abu Dhabi National Exhibition Center during the Abu Dhabi Sustainability Week (ADSW).

Register Here: https://careers.masdar.ae/
5) Medicine and Nursing Job Fair Middle East: 1st December - 31st December 2023

GHR Healthcare Recruitment Inc.
Employers: Renaissance Majan Medical Clinic Complex, Oman; Apple Green Learning Center, Oman; Sky Lights Clinic, Oman; Al Nama Al Mutamiza, Oman

Positions: Female Nurses, Female Dental Nurses, Male Dental lab Technician, Female Orthodontist, Female X-Ray Technician, Female English Teacher

Address: 3/F Mirax Building, 2270 Chino Roces Ext. Makati City, Phillipines.

Send Your CV to: charls.salvacion@ghrjobs.com
eliseo.duero@ghrjobs.com
hiyasmin.gumangan@ghrjobs.com

Please Register Here: https://www.dubai-forever.com/submit-your-cv.html
6) TAWDHEEF: 26 - 28 November 2024

Recruiters from different sectors like the government, defence, safety & security, energy, oil & gas, industrial, manufacturing, maintenance, banks, financial services, tourism, hospitality, telecom, IT, media and many more are expected to participate in the fair.

Companies like Abu Dhabi Airports, Abu Dhabi Commercial Bank, Abu Dhabi National Oil Company, Cleveland Clinic Abu Dhabi, Commercial Bank of Dubai, Dolphin Energy, Dubai Police, Etihad Rail, Etisalat, HSBC Bank Middle East, Mubadala Development Company, National Bank of Fujairah, and Daman among many others will be scouting for the right candidates.

Tawdheef x Zaheb is a leading recruitment event for UAE Nationals.
Register here: http://www.tawdheef.ae/


7) MAHE Dubai Career Fair 2023 [Manipal Academy of Higher Education]: Online 2023

Hire from the best and biggest Talent pool.
50+ Companies in attendance for Graduate Hiring.

Over 1000 Interviews expected over 2 days (campus recruitment)

Full time as well as part-time placements/student jobs, including internships available.
Website: https://www.manipaldubai.com/mud/why-mud/cdc/career-fairs.html
CV and Resumé Writing Service


Before you arrive at any of these job fairs, ensure that your CV is up-to-date, and ATS-friendly (Applicant Tracking System - compliant). It has been written keeping in mind the format popular in the UAE/Middle East region...Take help of Shabbir Kagalwala's Professional CV Writing Service...
Ensure you go there with sufficient hard copies of your CV. Also carry the same in a pen drive/USB, so if a recruiter wants to, they can download it onto their computer/laptop. Maintain a copy on your email as well!

Career Fairs

8) ISN's Gulf Expo: 10 - 15 October 2023 and 2 - 7 March 2024

If you are a teacher and are searching for "job fairs near me" on Google, then this fair attracts the best students and teachers from the Middle East region. The dates are:
Spring 2024 Gulf Expo:

Thursday, February 8, 2024: Manama, Bahrain
Saturday, February 10, 2024: Abu Dhabi, UAE
Sunday, February 11, 2024: Dubai, UAE
Tuesday, February 13, 2024: Muscat, Oman
Thursday, February 15, 2024: Doha, Qatar
Fall 2024 Gulf Expo:

Friday, October 25, 2024: Muscat, Oman
Saturday, October 26, 2024: Manama, Bahrain
Monday, October 28, 2024: Abu Dhabi, UAE
Tuesday, October 29, 2024: Dubai, UAE
Thursday, October 31, 2024: Doha, Qatar

Register here: https://isnexpo.com/gulf-expo/
9) Supply Chain/Procurement: Online Job Fair - 1st December - 31st December 2023

Supply Chain, Logistics, Purchase and Procurement professionals are required by some of the world's leading Food, Electronics and Garment firms in Dubai/ Abu Dhabi/ Sharjah, in the UAE, as well as Muscat, Oman, Doha Qatar, Kuwait, Manama, Bahrain and Jeddah, KSA.

Candidates in the above-mentioned sectors having experience from 2 years till 20+ years are welcome to apply.

Please Register Here: https://www.dubai-forever.com/submit-your-cv.html
10) Hospitality (Hotels/Restaurants/Catering): Online Job Fair - 1st December - 31st December 2023

The following staff are required for FOUR 5 Star Luxury Resorts coming up in Dubai, Abu Dhabi, Ras Al Khaimah and Fujairah, UAE (Pre-Opening).

1) Maintenance Department - Electrician, Plumber, Carpenter, Painter
2) Housekeeping - Room Attendant, Public area staff, HK Desk, Supervisor
3) F&B - Waiter, Steward, Captain, F&B Executive, RM/ ARM
4) Driver - Staff driver and Personal Drivers for Managing Director (Car & Bus)
5) Food Production - Commis I/ II/ III, Head Chef, Pastry Chef, DCDP, CDP - Continental, Chinese, Indian, Italian, Mexican, South Indian, Arabian, Butchery, Pantry, and Staff cook.

Those interested in jobs in the hotels/ restaurants and hospitality sector in the UAE/ Middle East, please register here: https://www.dubai-forever.com/submit-your-cv.html
11) Artificial Intelligence Jobs - Online Job Fair - 1st December - 31st December 2023

Dubai and the UAE has seen a massive growth in key areas of IT, especially in Artificial Intelligence, including deep learning, natural language processing, speech recognition, intelligent driving, virtual learning and augmented reality. Some of the jobs in great demand are:
Artificial Intelligence Specialist
Prompt Engineer

Cloud Engineer
Customer Success Specialist
Robotic Process Automation
Robotics Engineer (Software)
Cybersecurity Specialist
Python Developer
Digital Marketing Specialist
Front-End Engineer
Back-End Developer
Growth Manager
Full Stack Engineer
Site Reliability Engineer
Javascript Developer
Data Engineer
Data Scientist
Blockchain Developer
Lead Generation Specialist
DevOps Engineer
Experience Designer
Data Protection Officer
Those interested in Industry 4.0 jobs such as AI, VR, AR, Blockchain, Metaverse, Machine Learning, Data Science, Business Analytics, etc. in the UAE/ Middle East, please register here: https://www.dubai-forever.com/submit-your-cv.html
12) National Career Exhibition: 17 - 19 October 2023

The National Career Expo held in the Expo Centre Sharjah, UAE, offers the best training and employment opportunities for national graduates in the country.

Targeted towards students, graduates, trainees and job-seekers from the finest of universities, vocational training institutes and professional colleges, this is a great opportunity for national talent to get jobs at a single place. A great expo meaning that employers can push their Emiratisation efforts.

https://www.nationalcareer.ae/
13) Curtin University Dubai: 16 November 2022 (awaiting new dates for current year)
What is Job Fair? I'm sure you wonder. Dubai Job Fairs and Career Fairs are the best platform for an employer and job-seeker to interact, learn about each other and align expectations from one another. It is a judgement free space, where corporates and executives take time out of their busy schedule to network and mentor job-seekers and provide them with guidance on how to navigate the world of work in the GCC/ MENA region.
Attending job fair in Dubai also provides companies with the opportunity to increase brand awareness, recruit potential talent, and explore other areas of collaboration.
Website: https://studentlife.curtindubai.ac.ae/career-fair/
14) Online International School & Teaching Job Fair: Online Job Fair - 1st December - 31st December 2023

If you are an enthusiastic, open-minded teacher looking for a new adventure abroad, then Teach Away is hosting International Teacher Online Job Fairs, taking place in February and April.

District/Regional Level Administrator, Director/Principal, Licensed Teacher, School Health and Welfare Staff, Librarian are some of the designations that are in great demand.

Apply Online: https://www.teachaway.com/teaching-jobs-abroad/teach-away-online-international-schools-job-fair-january
Register here: https://www.dubai-forever.com/submit-your-cv.html
15) Teaching Job Fair - UAE | Hong Kong | Egypt | Cyprus | Lebanon | Bahrain: 1st May - 30th August 2023
ESL/TEFL certified teachers for English language and all other teachers can apply for teaching jobs abroad.

Address: P.O. Box 500720, Block 2A, First Floor, Suite 45, Dubai Knowledge Park, UAE
Vacancies: https://www.esoleducation.com/careers/vacancies/teaching-vacancies


16a) Dubai Multi Commodities Centre's (DMCC) Career Fair: October 13, 2022 (awaiting new dates for current year)

The event was held at Almas conference centre at Almas Tower in Jumeirah Lakes Towers. Please check back here for the event dates in the current year...


16b) World Future Energy Summit: 16 - 18 April 2024

Arab Oil & Gas (AOGS), the premier biennial showcase for the region's petrochemical industry, has been providing a dedicated recruitment segment through the Energy Job Fair 2016, Abu Dhabi, UAE, which will gather the largest body of professionals and engineers in the Middle East.
Now renamed "Masdar Institute Green Career Fair 2018". Co-located with Abu Dhabi Sustainability Week Business, Solar Expo, Energy Efficiency Expo, International Water Summit and Eco Waste Exhibition.

Venue: ADNEC, Abu Dhabi

Register here: http://www.worldfutureenergysummit.com/
Dubai Health Authority (DHA) is hiring 100's of local and expat workforce. There are vacancies for technical, administrative, nursing roles and niche medical areas. Medical consultants are needed in departments like dental, dermatology, family medicine, general surgery, hematology/oncology, infectious diseases, intensive care, internal medicine and neonatology.
Apply here: https://www.dha.gov.ae/en/Pages/Careers.aspx

Job Expos

17) GLOBAL VIRTUAL FAIR, Dubai: November 25 - 26, 2023

Educational Fair...International schools of all kinds - including British, American and IB schools - attend our Dubai job fair, so it is suitable for a wide range of teachers, in all subject fields and at all levels. The fair is especially convenient for candidates already working in Europe, the Middle East, Africa or Asia who can reach Dubai within reasonable flying time.

Venue: Universal American School in Festival City, Dubai

Fair Organizers: Bill and Allison Turner, Ray Sparks

Can attend only on invitation. Navigate here for more details: https://www.searchassociates.com/international-teaching-job-fairs/dubai-uae-may/
18) Worldview Education Fair Cairo, Egypt: 17 - 18 May 2022 (awaiting new dates for current year)

Creating new opportunities and introducing real jobs from trusted organizations and companies across the world who want to recruit Egyptian graduates and students, from all sectors and experience levels...

These job fairs deal with networking; meeting experts; job opportunities; and career advising. Bringing together real jobs with employers and talented job seekers with a new recruitment experience.

Sectors: Medical, Training, IT, Tourism and Hospitality sectors.

Location: InterContinental Cairo Citystars, Cairo, Egypt
19) Middle East Talent Networking Forum: Sunday 26 February 2023 (awaiting new dates for current year)

Venue: Jumeirah Beach Hotel Conference Centre, Dubai, UAE.

INSEAD's Middle East Talent Networking Forum in the United Arab Emirates, will bring together INSEAD students and alumni from the MBA and the Executive MBA programs as well as recruiters and decision makers from various sectors, to discuss opportunities for recruiting and developing top talent in the region.

Website: http://events.insead.edu/career-development-forum-me/home
20) Expo Dubai 2020, Expo Dubai City - OPEN
True to the legacy of Expo Dubai 2020, Expo Dubai City continues to be a platform for education and culture, inspiring thinkers, innovators and community leaders with an expertly curated programme of content including exciting workshops and special events.
Explore the diverse range of opportunities, from events and entertainment, culture and education, hospitality and real estate, on offer at Expo City Dubai here.
Website: https://careers.expocitydubai.com/en/job-search-results/
21) TACON 2023 - TESOL Arabia International Conference and Exhibition: 12 - 14 November, 2024

Venue: Global Educational Supplies and Solutions (GESS) Dubai, Sheikh Saeed Halls, Dubai World Trade Center, UAE

The theme being, "Language. Culture. Communication. Transformations in Intercultural Contexts," leading Educational Institutions in the region shall be present, ready to hire the best talent.

Website: https://www.gessdubai.com/
22) Ajman Career Fair - 3rd November 2023 (awaiting new dates for current year)

Under the patronage of H.H. Sheikh Ammar bin Humaid Al Nuaimi, Crown Prince of Ajman, Chairman of the Ajman Executive Council, the two-day long 3rd edition of Ajman Career Fair 2023, organized by the Central Department for Human Resources Development in Ajman. over 47 exhibitors representing different federal and local institutions, as well as military and private sector, will showcase various job opportunities within the framework of emiratisation.

Venue: Emirates hall of the Emirates Hospitality Centre in Ajman.
23) Sultan Qaboos University Career & Training Opportunities Fair: 20 - 22 March 2023

SQU Career & Training Opportunities Fair 2023 with its prestigious reputation attracts the leading firms from private and governmental employment sectors and between (10,000-15,000) visitors from all over Oman.

Website: https://www.squ.edu.om/careerfair/
Register: https://careerfair.squ.edu.om/About.aspx
24) Middle East Talent Networking Evening 2022 (In Person, Dubai): 11th May 2022

by LBS Alumni Career Centre
18:00 – 21:00
Event Organized by: London Business School
for Companies, Alumni and Students to connect in person at Address Dubai Mall.

Register Here: https://www.eventbrite.co.uk/e/middle-east-talent-networking-evening-2022-in-person-dubai-tickets-225797023977
25) American University Of Ras Al Khaimah (AURAK) Jobfair: 6 – 7 March, 2022 (awaiting new dates for current year)

AURAK School of Engineering, is thrilled to organize a 2-day job fair for students and job seekers. It is an opportunity for creating a match between young talents and future career and workplaces.  Whether you are looking for an internship, full-time, or a part-time job, we may have your future employer in store. Just bring your CV and showcase your skills as you may land an interview very soon!


Career Expositions

26) DIAC Annual Career Fair: 7 - 8 March 2022 (awaiting new dates for current year)

At least 300 jobs from public and private sector companies in the UAE will be up for grabs at the upcoming career fair in Dubai. The Dubai International Academic City [DIAC] annual career fair will mostly be internship jobs, but according to Job-hunt, which is spearheading the event, there are thousands of other positions waiting for the right candidates.
27) WUZZUF Mobile Developer Career Fair By Google: 18 December, 2022 (awaiting new dates for current year)

If you are looking for lucrative job opportunities in android and mobile development, then these job fairs should not be missed. Google & MCIT, WUZZUF is organizing the second round of Mobile Developer Career Fair that will give you access to over 50 tech companies and startups.

Where: Helnan Hotel, New Cairo, Egypt

Who can apply: android developers, java developers, and mobile developers in general, quality assurance, testers, software engineers, and UI/UX designers.

Register Here: https://www.dubai-forever.com/submit-your-cv.html
28) Higher Education & Career Fair ~ HECF 28 - 29 October 2022 (awaiting new dates for current year)


Connecting students with Higher Education Brands thus creating immense job opportunities in the Arabian Dream.

More Info: https://hecfexpo.com/
Location: 2059 Makkah Al Mukarramah Branch Rd, As Sulimaniyah, Riyadh 12621 8007, Saudi Arabia
29) Dubai Science Park: 11 April 2022 (awaiting new dates for current year)

Dubai Science Park (DSP),recently hosted its fourth annual career fair for university students and professionals within the life sciences, energy and environment sectors. A total of 16 industry-leading companies including Olympus, Pharmax, Thermo Fisher Scientific, Dubaiomics, Phoenix Contact, Eurofragance, Sanofi and Energetics took part to showcase their businesses along with job and internship vacancies for aspiring graduates and university students alike.

Website: http://www.dsp.ae/
30) Omanisation Career Fair (OCF), 17th edition: 16 - 18  April 2022 (awaiting new dates for current year)

As the demand of Omanisation is growing in market OCF is the only platform which provides chance to all companies to meet professionals all under one roof. This job fair will also give platform to fresh graduate and other professionals from Oman to grow by working in big companies in private and public sectors.

Oman Convention and Exhibition Center; Muscat, Sultanate of Oman
Website: http://ocfoman.com/
31) Lulu Job Fair, GCC: OPEN

Lulu Hypermarket along with 24 private sector companies organized a job fair for Bahraini, Emirati, Omani, Saudi, Kuwaiti and Qatari nationals, as well as ALL other expats. Jobs on offer were shop clerks, security guards, sales executives, doctors, nurses, as well as key backroom teams such as mechanics, electricians, merchandisers and sales supervisors.

Website: https://www.lulugroupinternational.com/careers/
32) Careers UAE (Ru'ya): 19 - 21 September, 2023

The latest edition of Careers UAE has been named Ru'ya, the Arabic word for vision; a picture of the future that generates passion, represents our hopes and ambitions. From career-defining discussions to live performances, interactive workshops and opportunities to engage with leading employers, Ru'ya has everything for the Emirati talent of tomorrow.
It will be a recruitment, training and education exhibition for UAE nationals. Organized under the patronage of His Highness Sheikh Mohammed bin Rashid Al Maktoum, Vice President and Prime Minister of the UAE, and Ruler of Dubai.

The event will be held at Dubai World Trade Centre (DWTC).
Please check here for more details and to get invited and register: https://www.ruyacareers.ae/

SPECIAL NOTE FOR MY EMIRATI, SAUDI, BAHRAINI, OMANI, KUWAITI, QATARI FRIENDS: Get your CV and LinkedIn Profile assessed for FREE, with areas of improvement and also an Applicant Tracking System report of how your CV fares through this software...
33) Engineerex - Cairo, Egypt: 26 - 27 May, 2023

Engineerex is comprehensive global engineering, technology and digital event that empowers, supports and connects every individual and organization linked to the industry in a way that never existed before.

Sectors - Telecom & Electronics, Software & IT, FMCG & Manufacturing, Construction & Architecture, Power, Oil & Gas and Automotive.

Venue - Greek Campus
Register here: https://youth.engineerex.com/
34) Fujairah International Career and Education Fair: 26 – 28 April 2022 (awaiting new dates for current year)

Patronized by His Highness Sheikh Hamad bin Mohammad Al Sharqi, Supreme Council Member and Ruler of Fujairah, the 10th Fujairah International Career and Education Fair aspires to host Emirati, Gulf Cooperation Council (GCC) and International employment and recruitment entities, and universities and institutions specialized in human and educational resources, in addition to international experts that contribute to the development of the employment and education process.

More than 150 educational institutions and Human Resources experts from all over the world will take part in the fair including those from the United Kingdom, Malaysia, Germany and the United States.

Registration: http://www.fujfair.com/
35) Al Habtoor Group, OPEN
One of Dubai's largest conglomerate, has over 650 job vacancies in its Al Habtoor Polo Resort & Club, St. Regis Dubai, the villas and the equestrian facilities in Dubailand. There will be around 200 grooming and support staff for the stables, 300 staff for the hotel, and 150 throughout the rest of the development.

Register Here: https://www.dubai-forever.com/submit-your-cv.html
Career Events

36) eFair - Abu Dhabi Online Job Fair in : 18 - 20 May, 2022 (awaiting new dates for current year)

eFair is an Abu Dhabi e-government online job fair meaning that it provides job seekers and employers convenient access to  a comprehensive online job market.

Register here: http://efair.abudhabi.ae/en
37) Career Fair Al Ain: 12 March 2022 (awaiting new dates for current year)

This is the only event of its kind focusing on higher education, training and career opportunities in Al Ain. For more details navigate here: https://business.aau.ac.ae/en/events/
Venue: The College of Business, Al Ain Campus - Gym Hall
38) EduTraC Oman: 22 – 24 October 2023

EduTraC Oman will serve as a multi-sector recruitment event for higher education, training and job opportunities. It will provide an excellent opportunity for students, graduates and job seekers to meet with recruiters, admission officers, career counselors and HR personnel for academic opportunities and career guidance.

Oman Convention & Exhibition Centre; Muscat, Sultanate of Oman
Website: http://www.edutracoman.com/
39) Khalifa University Internship Fair 2022 at the Main Campus on Thursday, 24 March 2022 (awaiting new dates for current year)

A large number of local and international organizations from across the UAE are expected to participate in this event and identify talented students for potential internships and possible future employment.
Participants: Ministry of Education, Abu Dhabi Investment Council, Emirates Defense Industries Company, Mohammed Bin Rashid Space Centre, Abu Dhabi Police, Etihad Research & Development LLC,
National Petroleum Construction Company, ADNOC, Etihad Aviation Group, Etisalat, MDC BMS, Healthpoint Hospital, BHGE, Biotechnology Center,
EBTIC, Strata Manufacturing PJSC, GAL, Ernst & Young (EY), Schlumberger, SIEMENS, Aurecon, CGG Services, Algorythma, Huawei, Catalyst – A Masdar & BP Initiative.


40) International Modern Hospital - A Unit of Sunrise Group of Hospitals - OPEN

IMH, JCI accredited state-of-the-art hospitals and Medical Centre's Group L.L.C. across Dubai/ Sharjah. Abu Dhabi/ Cochin (India). Looking for talented healthcare professionals for upcoming vacancies. Send your CV, stating the position and location in email to hrd@imh.ae or fill up the form here: https://www.dubai-forever.com/submit-your-cv.html

Doctors with post qualification experience of 3 years and more need apply. Valid DHA license/ DHA eligibility letter. HAAD license/ MOH license (in process) can also apply.

Neurologist
Endocrinologist

Female Gynecologist
Clinical Cardiologist (NonInvasive)
Interventional Cardiologist (FAAC/ Fellowship in Interventional Cardiology)
Female Pediatrician (Indian & Arabic National)
Fetal Medicine Specialist (Fellowship in Fetal Medicine)
Neonatologist (DM Neonatology/ Fellowship)
Surgical Gastroenterologist (MCh/ DNB/ Fellow)
Medical Gastroenterologist (DM/ Fellowship in Gastroenterology)
Medical Oncologist
Female General Surgeon
Orthopedic Surgeon (Knee Shoulder expert)
Pediatric Surgeon

Female Dermatologist (Cosmetic background)
Pediatric Endocrinologist (Fellow in Pedia Endocrino)
Pediatric Gastroenterologist (Fellowship in Gastro
Pediatric Neurologist
Rheumatologist
Emergency Medicine Specialist
Intensivist (EDIC) - Pediatric/Adult
Female Urologist
Female Gastroenterologist
Ophthalmologist Surgeon (Retina Expert)
Female Sonologist (ARDMS/ RDMS/ Fellowship in Radiology/ DMRD)
Female Psychiatrist
Female Psychologist (MPhil/ PhD in Clinical Psychology)
Embryologist
41) M. H. Alshaya, OPEN
A multinational retail franchise operator with more than 70 consumer retail brands across the Middle East and North Africa, Russia, Turkey and Europe, are looking for outgoing and energetic restaurant, and retail staff in NEW restaurants and branded retail outlets opening in UAE/GCC in 2023 and 2024.
They will be holding events in Dubai soon - register your interest now to have a chance to meet their team!
Register here: https://www.alshaya.com/en/careers/
Job Fairs
42) NAJAH Dubai • Abu Dhabi • Qatar: 2023

Najah Dubai: 8 – 10 October 2023 | Dubai World Trade Centre
Najah Abu Dhabi: 29 – 31 October 2023 | Abu Dhabi National Exhibition Centre
Najah Qatar: 2 – 3 November 2023 | Doha Exhibition and Convention Centre

NAJAH provides the perfect opportunity to meet and discuss your future path with over a hundred local and international exhibitors. Prestigious universities and leading companies will be on hand to help you make the right choices.

Register here: https://www.najahonline.com/en/home.html
43) Worka Job Fair: 27th April 2023
Our event is designed to bring together talented job seekers like you with leading companies from various industries.
Our job fair offers a platform to network with recruiters and learn about the latest job openings in your field. You can expect a wide range of job vacancies, from well-known global brands to emerging startups.
The event will also feature resume review and interview preparation sessions, providing you with valuable tips to stand out in your job search. With all of these resources available in one place, our job fair is an excellent opportunity to take the next step in your career.
Venue: Dubai World Trade Centre
Website: https://www.worka.me/jobfair
44) The Wadaef Job Fair 2022: 24 - 27 October 2022 (awaiting new dates for current year)


The Wadaef Job Fair is an opportunity for job seekers and recent graduates to compete with each other in order to be selected by the top participating companies for lucrative jobs and vacancies in the region. On the other hand, the Job Fair will also provide job seekers with a chance to choose a career that meets their ambitions, capabilities and interests.

Venue: Dhahran International Exhibition Center- Al Rakah, Saudi Arabia
Website: http://wadaef.sa/en

Phone: 0540634433
Email: WADAEF@CHAMBER.ORG.SA
45) Bahrain EDB Career Fair: 3 - 4 October 2022 (awaiting new dates for current year)

Economic Development Board of Bahrain under the Ministry of Labour and Social Development will organize the career fair where the companies who have recently chosen Bahrain as their business-friendly Gulf location will showcase vacancies on offer to the Kingdom's skilled and educated local workforce.

Read more here: https://bahrainedb.com/
46) Abu Dhabi International Education Recruitment Fair 2019: 6 - 7 December 2022 (awaiting new dates for current year)

Join us for our annual two-day job fair in Abu Dhabi. The event will bring together teachers and employers from across China, southeast Asia and the Middle East. You will have the chance to meet and interview with some of the best international schools in the world. There will be a broad range of teaching roles available, from early years to high school, as well as management positions. Teachers and admin staff may apply.

Venue: Raha International School, Abu Dhabi, UAE
Address: Khalifa City 'A', Al Raha Gardens, Abu Dhabi, United Arab Emirates.

Apply Here: https://www.explorecrs.com/candidates/info-pack
47) Global Education Logistics (GEL) Dubai, UAE Recruitment Fair 2022  (awaiting new dates for current year)

Dubai, UAE Onsite International School Recruitment Fair 6th/7th November 2020 Middle East
Abu Dhabi, UAE Onsite International School Recruitment Fair 9th/10th November 2020 Middle East
Doha, Qatar Onsite International School Recruitment Fair 16th/17th November 2020 Middle East
Riyadh, Saudi Arabia Onsite International School Recruitment Fair 23rd/24th November 2020 Middle East
Kuwait Onsite International School Recruitment Fair 30th November/1st December 2020 Middle East

Participating Schools: Saudi Arabian International School - Riyadh; Multinational School Bahrain; King Faisal School; The International Programs School Al Khobar; SSAT Middle East; MiSK International School; King Abdulaziz International School, and more.
48) HVACR Careers Fair: 4 - 7 December 2023

HVAC R Expo is a prominent platform for the heating, ventilation, air-conditioning and refrigeration industry to expand your business in the Middle East, Africa and South Asia.
The event offers live product showcases, knowledge exchange, and networking opportunities, all alongside the prestigious Big 5 Global event. The world's biggest MNC's and regional companies will be present in this Dubai event to recruit for executive, managerial and non-managerial levels...

https://www.big5global.com/specialized-events/hvacrexpo/
49) Graduate Fair at ADIPEC: 2 - 5 October 2023

A graduate fair is organized on the side-lines of the Abu Dhabi International Petroleum Exhibition and Conference (ADIPEC), the annual gathering of oil and gas industry figures held at the Abu Dhabi National Exhibition Centre.
ADIPEC is an international platform convening global energy producers, consumers and innovators to accelerate game-changing solutions and transformational progress for the future of energy.

The fair aims to identify and introduce Emirati job seekers to opportunities in oil and gas sector, facilitate networking with major local and international companies and provide them with assistance to get jobs in oil and gas industry.

Register here: http://www.adipec.com/
50) National Service Career Fair: 13 - 15 October 2022 (awaiting new dates for current year)

It aims to secure the educational and professional future of National Service program graduates etc. INDEX Conferences & Exhibitions, is a leading national company specialized in events management.

Venue: Abu Dhabi National Exhibition Centre - ADNEC
Website: https://nscf.ae/
51) Nursing & Midwifery Job Fair - Dubai • Abu Dhabi • Qatar • Saudi Arabia: 2023

The Middle East's dedicated recruitment events exclusively for leading local, national and international employers recruiting Nurses, Midwives and Healthcare Assistants directly.

https://www.medacs.com/find-a-job/international-jobs/nursing-jobs-middle-east
https://nursingjobsfair.com/
52) Global Health Exhibition Recruitment and Training Fair: 2 - 4 October 2023

Arab Healthcare Recruitment has organized an exhibition and a series of conferences with the objective to assist healthcare organizations - hospitals, medical facilities, medical device companies, clinics, nursing homes, pathology laboratories, etc. - in their recruitment process by providing a platform to meet and connect with healthcare professionals.

Venue: Riyadh Exhibition & Convention Center, KSA (Malham)

Register here: https://www.globalhealthsaudi.com/en/home.html
53) Baker Hughes - Fursa Career Fair: 15 March, 2023
Location: Dubai, United Arab Emirates
Website: https://careers.bakerhughes.com/global/en/job/R84001/Baker-Hughes-Fursa-Career-Fair
54) Industrialist Career Fair, Abu Dhabi: 24 - 26 October, 2023
UAE launches new initiative called the Industrialist Programme, to boost Emiratisation in manufacturing, industry and tech, upskill national cadres and help them gain skilled jobs. The training programme is the result of an initial pact signed between the Ministry of Industry and Advanced Technology (MoIAT), the Ministry of Human Resources and Emiratisation (MoHRE) and the Emirati Talent Competitiveness Council (Nafis).
As well as, the Centre of Excellence for Applied Research & Training (CERT) and Abu Dhabi Vocational Education and Training Institute (ADVETI)

Location: Abu Dhabi Energy Centre, United Arab Emirates
The fair aims to attract Emiratis with bachelor and diploma degrees as well as fresh graduates from high schools. Several well-known companies in the technology and industrial sectors are participating in the careers fair, including Adnoc, Strata, Al Rawabi, Spinneys, Al Gharbia pipe company, Jotun and Fujairah Building Industries.

55) International HRALS-EXPO Career Fair, Riyadh, Saudi Arabia: 24 - 27 December, 2023
HR, Manpower, Recruitment & Labor Services Exposition.

Location: Riyadh International & Convention Centre, Riyadh, Kindgom of SaudiArabia.
Website: www.ralsksa.com
Mobile: +966 1120 60402
Email: info @ralsksa.com

56) Ras Al Khaimah Jobs and Internships Festival: 15 - 16 September, 2023

Mohammad Al Shamsi, chairman of the foundation, said the festival aimed to "empower hundreds of ambitious Emiratis".
Leading employers and organisations taking part include Ras Al Khaimah Tourism Development Authority (RAKTDA), RAKBank, RAK Hospitality Holding, RAK Gas, RAK Economic Zone, RAK International Airport, PwC Middle East, Deloitte, The Ritz-Carlton and Anantara Hotel.
Hosted by Sheikh Saud bin Saqr Al Qasimi Foundation for Policy Research.
Location: Hilton Garden Inn
56) Ethraa Career Fair, Sharjah, UAE: 9 - 10 October, 2023

The Emirates Institute of Finance, in collaboration with the Sharjah Directorate of Human Resources, Nafis Programme, and the Sharjah Chamber of Commerce and Industry, is all set to launch the 'Ethraa' Career Fair in the financial and banking sector, in fields such as business management, economics, accounting, and information technology.
This strategic focus aims to empower future leaders in various sectors of banking and finance, aligning with the UAE's leadership directives and the broader vision of "We the UAE 2031" and the UAE Centennial 2071 objectives.
Venue: Sharjah Chamber of Commerce.
Here are some questions to ask at career fair:
1) how does job fair work?
2) job fair registration - how to do?
3) how many resumes to bring to career fair?
4) why career fairs are important?
Register Your CV With Us - Career Fairs:

Return To Dubai-Forever.Com's Index Page

Michael Page Articles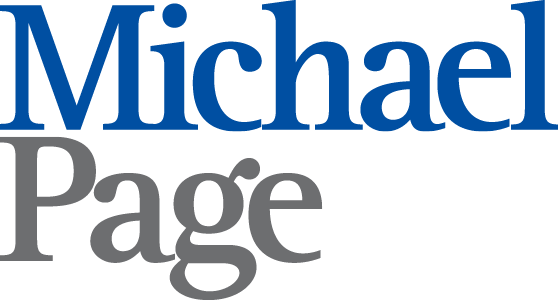 I am a regular contributor of articles on my "Subject Matter Expertise" with Michael Page, the elite International Recruiting Firm with branches across the world. Here are some published ones: