Finance Jobs Kerala
Finance Jobs Kerala has been drafted to help you look for gratifying and fascinating jobs. There are many career opportunities in this sector including corporate finance, financial planning, investment banking, insurance and real estate.
Some recruiters have down-listed the highest paying and most competitive finance jobs in Kerala being controllers, tax managers, senior-level accountants and valuation analysts.
The best part about the finance careers are that they are required by every industry because all businesses and companies deal with money. Most people don't always know how to manage their money wisely, and this is why they hire people to do it for them.
Finance careers are growing. This also means that the variety of careers opportunities are growing as well.
Cash Flow Analyser, Cost Accounting,
Sales Forecaster, Financial Strategist,
Investment Strategist, Treasurers,
Financial analyst, Payroll Manager,
Personal financial adviser,
Financial services sales agent,
Accountants, Auditors,
Loan officers, Revenue Forecaster,
Venture Capitalists, General Accounting.
Finance Jobs Kerala are available in the following cities:
Alappuzha, Ernakulam, Idukki, Kannur, Kasaragod, Kollam, Kottayam, Kozhikode, Malappuram, Palakkad, Pathanamthitta, Thiruvananthapuram, Thrissur, Wayanad
Finance Jobs Kerala
Conduct a search as well as apply for befitting job opportunities from the websites of these finance firms listed below along with their vacancy page links:
Kosamattam
http://career.kosamattamgroup.com/current-vacancies.aspx
Sakthi Finance Limited
http://careers.sakthifinance.com/jobs/
Popular finance company
http://www.populargroup.org/index.php?app=job&tpl=job&task=showAll&mid=4
Cholamandalam Investment And Finance Company Limited
http://www.cholamandalam.com/current-openings.aspx
DHFL
http://www.dhfl.com/careers/apply-for-a-job/
Recruitment Agencies:

You can also search and apply for jobs with these worthwhile headhunters which are quite popular in Kerala.

Jerry Varghese
http://www.jerryvarghese.com/Job-Seekers/Search-Jobs/search_jobs.aspx
Ajmaljobs Manpower Recruitment Consultants
http://www.ajmaljobs.com/
JK International
http://www.jkintlcochin.com/manpower.php
Satline Manpower Consultancy
http://www.satlineglobal.com/vaccancies.php
Access Vision
http://www.accessvisionhr.com/register/jobseeker
CV and Resume Writing Tips
BE CAREFUL WITH SAMPLE TEMPLATES
There are a million websites that offer resume templates. Be very careful as to how you go about with this. Most candidates end up having the exact same template. You do not want to be like everyone else. Make sure you customize your template if you are using one.
Important tips shared by Shabbir Kagalwala, the leading executive CV Writing Service in Dubai and the entire GCC, META and Levant regions.
Latest Finance Jobs in the Middle East
Apply for the most lucrative Banking/Finance Vacancies in the GCC region, including the United Arab Emirates, Saudi Arabia, Oman, Bahrain, Qatar, Kuwait, Jordan and Egypt.
Also, join the FREE Finance/Banking Jobs Whatsapp Group. You will receive notifications of the hottest jobs posted in the region...
Workcircle:
Search for some lucrative finance jobs in Kerala. Click the banner below...

Have any queries regarding information on this page? Please feel free to contact us.


Free Resume Distribution:

Send us your Resume & we'll forward it to some of our Recruiting contacts for Middle East careers.

Searching for something else on our site? Try the Search Box below:
Return to Middle East Vacancies
Return to Dubai Forever Home Page
Michael Page Articles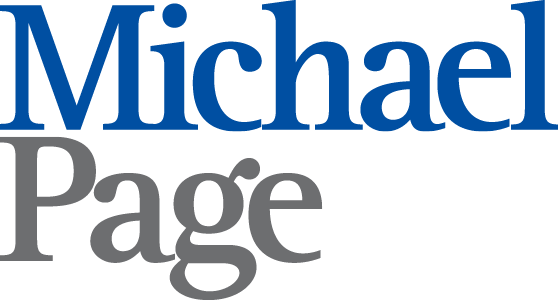 I am a regular contributor of articles on my "Subject Matter Expertise" with Michael Page, the elite International Recruiting Firm with branches across the world. Here are some published ones: