Engineering Jobs Kerala
Welcome to Engineering Jobs Kerala. Engineering in Kerala is a multifaceted career.
No other career spreads across so many industries and sectors such as - healthcare, agriculture, entertainment, business, and more. 
Engineering includes a vast amount of job opportunities and specialties. Engineering doesn't only earn a lot of respect, but engineers are also very highly paid.
The different various specialties in the Engineering industry are:
Drilling Engineer, Engineering Director, 
Chemical Plant Manager, Chief Mechanical Engineer, 
Automation Engineering Manager, Principal Electrical Engineer, 
Welding Engineer, Hardware Engineer,
Equipment Engineer, Aerospace Engineer,
Project Coordinator,Architectural Hardware Specialist.
Engineering Jobs in Kerala are available in the following cities:
Thiruvananthapuram (Trivandrum), Kozhikode, Thrissur, Kannur, Alappuzha, Kochi, Kollam, Kottayam, Palakkad, Manjeri, Kasaragod, Kottayam, Thalassery, Ernakulam, Idukki, Malappuram, Pathanamthitta, and Wayanad.
Engineering Jobs Kerala
We have listed some of the TOP Engineering companies in Kerala along with their career page URL's so that you can directly find a job appropriate for you and apply.
Search and then go on and apply for suitable vacancies from the websites of the Engineering firms given below:
Tekton
http://www.tektonconsultants.com/careers.html
Petrocil Engineers & Consultants Private Limited
http://www.petrocil.com/career/
Armstech Engineers
http://armstech.in/Careers
Imperial Engineering Company
http://www.imperialengg.com/career.html
AHAMAD & ASSOCIATES
http://www.ahamadandassociates.com/career.php
We have shortlisted some of the leading recruiting agencies in Kerala that have extended experience in the engineering industry.
Search and Apply for fitting vacancies from the websites of these recruiting agencies mentioned below:
Jerry Varghese
http://www.jerryvarghese.com/Job-Seekers/Search-Jobs/search_jobs.aspx
Ajmaljobs Manpower Recruitment Consultants
http://www.ajmaljobs.com/
JK International
http://www.jkintlcochin.com/manpower.php
Satline Manpower Consultancy
http://www.satlineglobal.com/vaccancies.php
Access Vision
http://www.accessvisionhr.com/register/jobseeker
CV and Resume Writing Tips

Engineering Jobs Kerala
CONSIDER GETTING PROFESSIONAL HELP
Not getting any interview calls? Been sending out resumes all day long without any results? It is about time you consider getting professional help. These CV writers are adept with the market and know exactly what to focus on, what to include and what to leave out.
A lot of options are available online as well as locally. A professional resume will definitely be better than what you will write yourself because experts follow a set format which is accepted by the country where the company is located.
Important tips shared by Shabbir Kagalwala, the leading executive CV Writing Service in Dubai and the entire GCC, META and Levant regions.
Latest Engineering Jobs in the Middle East
Apply for the most lucrative Engineering Vacancies in the GCC region, including the United Arab Emirates, Saudi Arabia, Oman, Bahrain, Qatar, Kuwait, Jordan and Egypt.
Also, join the FREE Engineering Jobs Whatsapp Group. You will receive notifications of the hottest jobs posted in the region...
Workcircle:
Search for some lucrative engineering jobs in Kerala. Click the banner below...

Bayt:
Ensure you register with this career portal. It will give you jobs information you won't find elsewhere...
Have any queries regarding information on this page? Please feel free to contact us.

Free Resume Distribution:

Send us your Resume & we'll forward it to some of our Recruiting contacts for Middle East careers.

Searching for something else on our site? Try the Search Box below:
Return to Middle East Vacancies
Return to Dubai Forever Home Page
Michael Page Articles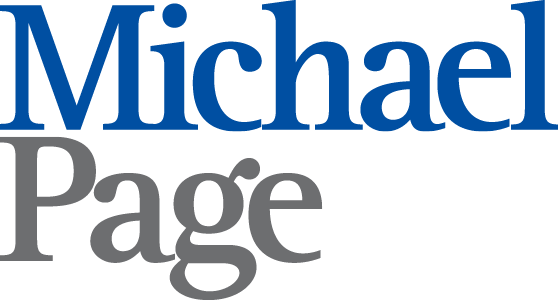 I am a regular contributor of articles on my "Subject Matter Expertise" with Michael Page, the elite International Recruiting Firm with branches across the world. Here are some published ones: