Egypt Hotel Jobs
Many Lucrative 'Egypt Hotel Jobs' are available, and you've landed on the perfect site where you will find more info about securing them.

Egypt Hospitality & Catering Vacancies include:


Hotel Manager, Guest Relations Manager, Operations Director,

Food & Beverage Manager, Waiter, Steward, Butler,

Receptionist, Porter, Housekeeping staff, Waitress,

Kitchen Staff, Chef, Cook, Commis I, Commis II, Commis III,

Security Staff, Valet Parking Staff, Room Service Staff, etc.
Hospitality Jobs in Egypt are available in all the cities viz. Cairo, Alexandria, Gizeh, Suez, Luxor, al-Mansura, Shubra El-Kheima, Port Said, El-Mahalla, and Tanta etc.

Some very exclusive information is provided below for your benefit. My advice to you is...
Follow and 'DO' each & every step all the way. Take Action & All the Best!
Egypt Hotel Jobs
Search for suitable vacancies & apply to them from the web-links of the Hotel sites given below:


The number 1 Leading Hospitality Companies with exclusive Hotel, Restaurant, and Catering Jobs in Egypt is: Hilton Egypt

http://jobs.hiltonworldwide.com/en/locations/middle-east-africa/?cntry=egypt



The number 2 Recommended Hotel Organization with high-paying Spa & Hospitality Opportunities in Egypt is: Hyatt Egypt

http://search.hyatt.jobs/JobSearchResults.aspx?country=Egypt&what=&LangID=1



The number 3 Top Hospitality Employer with latest well-paid Egypt Hotel Careers is: Marriott Egypt

http://jobs.marriott.com/



The number 4 Best Hotel with most-wanted Restaurant, Hotel and Catering Jobs in Alexandria Egypt is: Dusit Thani Lake View Cairo

http://careers.dusit.com/searchresult.php?hotel=DTLC&department=0&imageField.x=29&imageField.y=6



The number 5 Top Hotel & Resort Company with the Hottest Egyptian Vacancies in Spa, Hotel, and Restaurant is: Kempinski Hotel Soma Bay

http://www.kempinski-jobs.com//index.php?sfwi=201&sfcr=&sfci=135882&sff=133261&sfframeid=.
Select Egypt in the drop down for "Region".
Recruitment Agencies - Hotel Management Jobs in Egypt

Search and Apply for the hottest jobs with recruiting agencies below, that specialize in Egypt Hotel Jobs:

# 1) Antal International

http://www.antal.com/candidate/register.asp



# 2) Merge Recruitment

http://mergecareer.com/registration/?user_group_id=JobSeeker



# 3) Jobmaster Human Capital Solutions

http://recruitment.jobmastergroup.com/seeker/sign-up



# 4) El Maaly Egypt

http://www.elmaaly.com/?page=unlogged-seeker



# 5) Target Recruitment & HR Solutions

http://www.targetdhr.com/jobs/
Ensure you also register with Dubai-Forever.com compiled 10 Leading Agencies in Egypt.
CV & COVER LETTER - Egypt Hotel Jobs:
The Hospitality sector in Egypt is booming, what with a very strong economy backed by tourism and exports of natural gas, and garments, medical and petrochemical products, food products, cement, steel, and ceramics. Skilled candidates from across the nation apply for all sorts of Hotel Jobs vacancies here.

'Make your CV Stand Out', if you want to be called for Interviews. How? By creating an international-standard CV, Cover Letter & LinkedIn Profile.

Allow us to be a catalyst of your SUCCESS! Our Expert CV Writers Create A Professional CV for YOU...For Jobs in Egypt!

Are you searching for a hotel job in Dubai, the UAE, or the other GCC countries? Then, it becomes very important to have a CV from Dubai-Forever.com's Professional CV Writing Service in Egypt and Dubai.
WORKCIRCLE - Hospitality Jobs in Egypt:
WorkCircle is an aggregator of Latest Jobs from all the major job sites. Click on the banner below and begin your search. I highly recommend this!

BAYT - Egyptian Hospitality & Catering Vacancies:

Bayt lists some exclusive Egypt Hotel Jobs. Use the CV Builder to register your career details. Do this carefully till the end. I strongly recommend this.

Send Out Your CV, Free - 5 star hotel jobs in Egypt:

Forward your CV to us & we'll send it across to some of our contacts in Recruiting Agencies in Egypt. Interested? Fill up the Online Form.

If you want to Search for something else, use the search box below:

Return to Dubai Forever Home Page
Michael Page Articles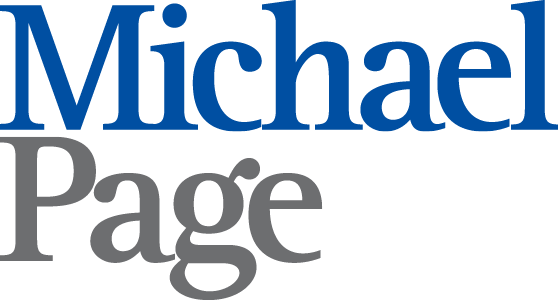 I am a regular contributor of articles on my "Subject Matter Expertise" with Michael Page, the elite International Recruiting Firm with branches across the world. Here are some published ones: