Dubai Computer Jobs
If you are looking for Dubai Computer Jobs, then you've come to the right place. I will help you to search, apply, and prepare for your Dream Job in Dubai.
Follow the procedure given below with patience, & you will certainly receive quite a few Dubai IT Jobs offers and be well prepared to choose from them.

My intention is to make it easier for you to get a head-start in the job search process.
Sitting 1000's of miles away from Dubai or already here, you can now use this info to secure your Middle East Computer Engineering Jobs.
Dubai Computer Jobs - Guide
Online Job Portals -

Dubai Computer Engineering Jobs

:
http://www.careerjet.ae/search/jobs?s=it&l=dubai&affid=1592fd0bb4aa93b4bf5bf1b44c811989
http://www.indeed.ae/jobs?q=IT&l=Dubai%2C+UAE&indpubnum=5279649755587389
Workcircle -

Dubai Computer Science Jobs

:
This is a leading web portal that collects job data from across the internet. An absolute Must-Do.
Click here to search for Information Technology and computer engineering jobs in Dubai...
Bayt - Dubai Jobs Computer Operator:
This is the leading job portal in the GCC that provides Exclusive Computer Jobs, for Software, Hardware and Networking. I highly recommend to register using their CV Builder.
Ensure you complete the entire registration process, else, you may miss out on some targeted opportunities.
Skills, Languages, Technologies
~ Dubai Computer Jobs:
IT jobs in Dubai including the Dubai Internet City Jobs require the knowledge of HOT languages like C, C++, C#, Java, JavaScript, PHP, Pythin, Objective-C, Ruby, Perl, Dot Net, ASP, Perl, Corba, HTML, XHTML, CSS, SQL, Bash/Shell, etc.

New Technologies in Artificial Intelligence, Virtual Reality, Augmented Reality, Machine Learning, Blockchain, Animation, Video, 3D, Telecom, Multimedia,  SOAP, and lots more...
Recruitment Agencies - IT Jobs Dubai:


Get registered with the top recruiting companies, specialists in Dubai Information Technology Jobs.
IT Firms:
Search & apply for listed job vacancies at the TOP Software, Hardware, Networking & Telecom Firms in the fast-growing city of Dubai and the other Emirates in the UAE.
Resume for Dubai Computer Jobs:

Write A Virus-Free CV! One that will get you a healthy job!

Important CV Tip:

Action Words: Use action words like Designed, Implemented, Deployed, Maintained & Supported etc.


For example:
"Responsible for researching and implementing customized backup solutions to meet business needs."


instead write:
"Researched and implemented customized backup solutions to meet business needs."
Get in touch with our Dubai IT Resume Writing Service for help to write a CV that will get you the job of your Dreams...
Register Your CV With Us for Dubai Computer Jobs:

If you have any suggestions or queries, Please Contact Us.
The above info will answer your queries like:

dubai computer operator jobs salary

dubai computer jobs with visa

dubai computer jobs 2015

computer jobs in uae

computer jobs in middle east

computer jobs at home
Return to Dubai Forever Home Page
Michael Page Articles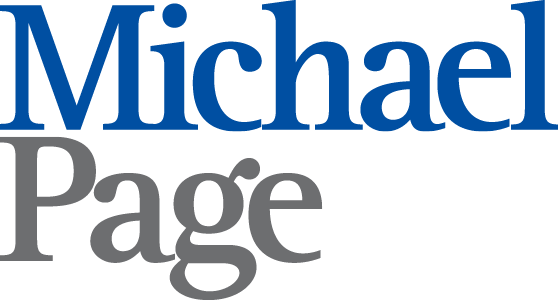 I am a regular contributor of articles on my "Subject Matter Expertise" with Michael Page, the elite International Recruiting Firm with branches across the world. Here are some published ones:

How To Make Your CV Stand Out. | Covid-19 and it's Ripple Effects on Working (GCC Website).

Revamping Your LinkedIn Profile. | Covid-19 and it's Ripple Effects on Working (Africa Website).