Dubai Classifieds

Dubai Classifieds: Circulate your "Jobs Wanted" advertisement on the World Wide Web.
Classifieds ads in Dubai are for personal / individual / small businesses advertising in various media that targets the city of Dubai and the entire UAE in general.

There is a Classifieds section in newspapers and magazines, where individuals and small businesses can place text ads for a small fee or even for FREE.

These newspapers and magazines also have an online version of their classifieds, which may be for a fee or free.
DUBAI CLASSIFIEDS
Online Newspapers:

1] Gulf News: Daily UAE newspaper in English, that has a very good "situations vacant" section.

gnads4u.com/classifieds


2] Khaleej Times: Daily UAE newspaper in English, that has a very good "situations vacant" section.

khaleejtimes.com/classified/clf_item_list.asp?catg=Situation+Vacant&city=DXB


3] 7 Days: Tabloid style newspaper, having a provocative style of writing.

7days.ae


4] Emirates Business 24/7: Business newspaper.

business24-7.ae


5] The National: Abu Dhabi based daily broadsheet.

thenational.ae


6] The Dubai Enquirer: A daily Dubai newspaper.

dubaienquirer.com


7] The Al Ain Times: Local weekly English and Arabic newspaper for Al Ain. Published on Saturdays.

alaintimesuae.com

Online Classifieds Sites:

Due to the easy access of internet nowadays, a large number of websites have come up that cater to Classifieds in UAE/ Dubai. I have researched and listed the best here.

1] Craigslist: dubai.craigslist.org/

2] Dubizzle: https://dubai.dubizzle.com/classified/

3] ExpatWoman: https://www.expatwoman.com/dubai

4] Emirates-ads: emirates-ads.ae/jobs.aspx

5] DubaiClassified: https://www.dubaiclassified.com/ads/jobs

6] Expatriates: expatriates.com/classifieds/dub/cvs/

7] OLX: http://dubai.olx.ae/

8] TotalDubai: totaldubai.com/Dubai_Jobs/
A large number of Dubai Classifieds Sites are available and you can search for them using various keywords like Dubai jobs, jobs in Dubai, Dubai Real Estate, Dubai rental apartments or others depending on what you are searching for.

Remember to enter the keyword in the following format (including the inverted commas): Example: "Dubai Jobs" + Classifieds.

These Classifieds websites have a good ranking, probably in the first 30 (first 3 pages) of Search Engine Result Pages (SERP), so it makes sense to place an advertisement strategically in some or all of these.


Dubai Classifieds: Post a "Jobs Wanted" Ad.

Follow the steps below correctly to place an ad in the Dubai Classifieds sites that ranks well at the Search Engines:
Register with the Website.


NOTE: Since your email id will be listed on the website, you are bound to receive some spam, hence use a different email id from your regular one.


Log in using your valid email ID and password.


Locate the correct section and sub-section to place your ad in.


The title is read by searchers before they click open your ad.
Hence, write a catchy title using your keywords.

For eg. Java Professional searching for IT job in Dubai.

Here, Java Professional, IT, Job in Dubai are all keywords by which searches are done on search engines like Google, Yahoo, MSN, Ask etc.

This increases your chance to get found, because your ad will appear in the first few pages of the search result pages.

If you have any questions regarding this or some more clarifications, please do Contact Us, and I'll help you all I can.


Next comes the body of the advertisement. In very simple words, write the message you want to relay, using once again your target keywords in a proper way.

Put more information here, like for the IT job example above, you can add more software technologies that you know and your years of experience.

Do not name your current employer.
Do not sound like you're begging for a job.

Place your ad in a particular Dubai Classifieds site between 2-3 times over a period of 2 weeks to get a substantial, but targeted response.

However remember to change the title and a bit of the ad body each time. Post your ad to at least 10 sites, with no limits on maximum number.

Dubai Classifieds: Search the "Available" Ads.
There is an "Available" section in Classifieds sites.
Navigate to the correct section and sub-section that you are searching for.

Continuing with the example from above, the section should be jobs and sub-section IT.

Then you will find listed here all the ads related to your interest. Browse them by title and if you find a particular ad interesting, then click the title to open it.

NOTE: Many of the ads could be scam, asking you to deposit money upfront, or promising some Get Rich Quick Scheme etc. Simply ignore these ads.

Finally, use your judgement and only then initiate a reply to any of them...
The above info shall answer all your questions such as:

dubai classifieds jobs | massage | room for rent | jobs wanted | cars | gulf news | personals | maids | yellow pages | newspaper | property to buy | property to sell | property to rent |

khaleej times classifieds jobs | used cars for sale in dubai | used cars in dubai for sale by owner | classified search | abu dhabi advertisements |  sharjah ads | uae craigslist

Return to Dubai Forever Home Page
Michael Page Articles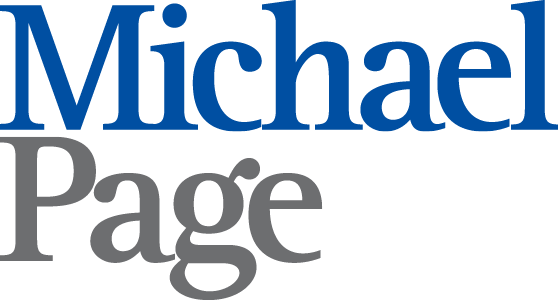 I am a regular contributor of articles on my "Subject Matter Expertise" with Michael Page, the elite International Recruiting Firm with branches across the world. Here are some published ones: