Construction Jobs Kerala
This page will give you an insight into Construction Jobs Kerala.
In the Construction industry, employment has increased by more than 80% in India.
This means, amazing opportunities for you. 
There has been a rise in population in India which has led to am increase in the need for more new projects which in turn has led to a rise in construction jobs in the country.
The construction industry employs engineers in civil, structural, building services, environmental and geotechnical roles, as well as some specialists in areas such as acoustics.
The most common and popular Construction Jobs in Kerala available are:
carpenter, chartered structural engineer, construction compliance,
health & safety advisor, plant operator, project manager,
quantity surveyor, site manager, architectural technician,
transport planning, designer, site operative,
Foreman, quantity surveyor, welders, labourer, asbestos removal technician.
Some very lucrative Construction Jobs in Kerala are available in the following cities:
Thiruvananthapuram (Trivandrum), Kozhikode, Kochi, Kollam, Thrissur, Kannur, Alappuzha, Kottayam, Palakkad, Manjeri, Thalassery, Ernakulam, Idukki, Kasaragod, Kottayam, Malappuram, Pathanamthitta, Wayanad.
Construction Jobs Kerala
Search and Apply for suitable vacancies from the websites of the Construction firms in Kerala below:
# 1 Construction Firm in Kerala is: Heera Constructions

Website: http://www.heeragroup.com/jobs
Post your resumes: hr@heeragroup.com or click here upload your resume or
Address: Heera Park, M.P.Appan Road, Vazhuthacaud, Trivandrum – 695 014, Kerala, India.
Tel: 0471 6612700 | +91 902060 1234 | +971 507703247.

National Residency Building,
Bank Junction, Edappally, Cochin – 24, Kerala, India.
Phone : +91 484 2346484/2346485 | +91 97448 84111.

Kerala State Housing Board Building (1st Floor), Opp. G Mart, Kanjikuzhy, Muttambalam P.O, Kottayam - 686 004, Kerala, India.
Phone : +91 0481-6450458/2576677 | +91 98473 23000 .

Mr. G. Satheesh
Heera Marketing Services LLC.
Al-Attar Centre, A-Block, 112, First Floor,Karama, Dubai.
Phone : +971 43962767 | +971 507703247
# 2 Civil Company in Kerala is: Sree Dhanya Homes Pvt. Ltd.
Address: 31/747, Sasthamangalam P.O, Trivandrum - 695010, India.
Landline: +91 471 272 3683 (10.00 am to 5.30 pm)
Mobile: +91 94478 50000
E-mail: enquiry@sreedhanyahomes.com
Website: http://www.sreedhanyahomes.com/careers/

Office no. 406, Al Daniya Contracting LLC
Suntech Tower, Dubai Silicon Oasis, Dubai, P.O. Box 341573, UAE.
Mobile: + 971 55 8189818
Landline: + 971 4 267 7455
Fax: + 971 426 774 66
Email: enquiry@sreedhanyahomes.com
# 3 Building Company in Kerala is: Evens Construction Pvt. Ltd.

Registered Office :
Aisha Building, Irinjalakuda, Thrissur, Kerala - India.
Tel: +91-480-2833738 (6 Lines)
Mob: +91 8086600066 , +91 8086611166

E-mail: info@evensconstruction.com,
Website: http://www.evensconstruction.com/
Apply Jobs: http://www.evensconstruction.com/careers.php
Email: evensconstruction@gmail.com

Dubai Office :
P.O. Box: 116129, Al Jabri Building, 2nd Floor, Office No: 302, Opp. Al Futtaim Mosque, Naif Road, Dubai, UAE.
Mob: +971 56 8433768.

#4 Construction Company in Kerala is: Bintel Constructions Private Limited

Address: Building No.XLIV/1556, Kattayil Road, Kaloor P.O., Kochi - 682017, Kerala, India
Tel: +91-484-4046666
Fax: +91-484-2401330
E-mail:mail@bintel.com
Website: http://bintel.com/index-12.html

Chief Contact Person: Gazal Mohamed
Managing Director
Mobile: +91-984-6144187
E-mail:gazal@bintel.com
# 5 Civil & Architecture Firm in Kerala is: Viruvelil Group of Companies

Website: http://www.keralaarchitecture.com/
Search Jobs: http://www.keralaarchitecture.com/career.aspx
Address: Deshabhimani Road, Kaloor, Cochin 682017, Kerala, India.

Email: info@viruvelil.com | vhthomas@viruvelil.com
Mobile: +91 9388701702 | +91 9388701700 | +91 9388701707 | +91 8547641702.
We have down listed some of the best recruiting agencies in Kerala that have years of experience in the construction and building industry.
Search and Apply for latest vacancies from the websites of recruiting agencies below.
# 1 Recruitment Agency in Kerala for Construction Jobs is: Connecting2Work HR Solutions

Website: http://www.connecting2work.com/
Walk-in Interviews: http://www.connecting2work.com/walkin-drive/

Address: TC 2/1398 (5) Soorya Towers, Near Techno Park Trivandrum Kazhakoottam, Pallinada, Kerala 695582
Call: +91 773 604 3614 | +91 471 401 1026
Candidate Resumes: jobs@connecting2work.com
Upload CV: http://ats.connecting2work.com/register-candidate



# 2 Employment Firm for Civil Jobs in Kerala is: Evanois Jobs

Website: https://www.evaniosjobs.com/
Candidate Login: https://www.evaniosjobs.com/user-login
Search Jobs: https://www.evaniosjobs.com/job_search

TRIVANDRUM
Address: 1st Floor, MPS Building Chenthitta,Trivandrum
Call: +91 9387822822
Email: evaniosjobstvm@gmail.com

KOLLAM
Address: 1st Floor, Vasuja Arcade Nellimukku, Kollam
Call: +91 9388477477
Email: evaniosjobsklm@gmail.com

KOTTAYAM
Address: 1st Floor, Chandrika Bldg Baker Junction, Kottayam
Call: +91 6235228228
Email: evaniosjobsktm@gmail.com

ERNAKULAM
Address: 1st Floor, Elisabeth Enclav, Deshabhimani, Ernakulam
Call: +91 7902866866
Email: evaniosjobsekm@gmail.com



# 3 Staffing Agency in Kerala for Building Vacancies is: Ajmaljobs Manpower Recruitment Consultants

Website: http://www.ajmaljobs.com/
Address: Pankaj Building, Nehru Nagar, Karunagappally P.O., Kollam (Dist), Kerala State, India Pin: 690 518
Mobile: +91 476 2014301/2014302/2014303
Email: nizar@ajmaljobs.com



# 4 Recruiting Agency for Civil & Architecture Jobs is: KERALA JOB CLUB

Address: 3rd Floor, Capital Towers, Patturaikkal Jn, Thrissur
For Candidates, Call: +91 790 242 4444
Email : keralajobclub@gmail.com
Search Jobs: http://www.keralajobclub.com/list_all_jobs.php



# 5 Recruitment Agency for Construction Jobs Kerala is: Ebrado Dreamz (OPC) Pvt. Ltd.

Website: http://www.ebradodreamz.com/
Applicant Registration: http://www.ebradodreamz.com/applicant-registration/
Job Search: http://www.ebradodreamz.com/ebrado-vacancies/

Address: Sreevardhini Complex, Kollam - Punalur Highway Ambalathumkala (PO Kottarakkara), Kollam, Kerala, India – 691505
Call Us: +91 474 248 4049 | +91 8921 480 271 | +91 9048 584 768
Email : info@ebradodreamz.com
Email : ebradoindia@gmail.com
CV and Resume Writing Tips
Construction Jobs Kerala

USING THE RIGHT KEYWORDS
Your resume will most probably end up in a database, some social networking site or the recruiters email inbox. And most definitely yours will not be the only one. There will be another thousand.
To make your resume findable and to avoid invisibility, make the use of specific keywords or buzz words which are an effective tool for SEO.
Focus on words that are used to describe what you do, your industry and profession. Technical terms and industry jargon should be researched on and mentioned in your resume. Going through employment ads of Construction Jobs Kerala is the best way of finding out the right keywords.
Important tips shared by Shabbir Kagalwala, the leading executive CV Writing Service in Dubai and the entire GCC, MENA and Levant regions.
Lucrative Construction Jobs in the Middle East
Find and Apply to the most lucrative CONSTRUCTION JOBS in the GCC region, including the UAE, Saudi Arabia, Qatar, Oman, Bahrain, Kuwait, Jordan and Egypt.
New jobs are posted regularly, so ensure you also join the Construction Jobs WhatsApp Group to be notified of these vacancies...

Workcircle:
Search for some lucrative Construction jobs Kerala. Click the banner below...

Free Resume Distribution:

Send us your Resume & we'll forward it to some of our Recruiting contacts for Construction Jobs Kerala.

Searching for something else on our site? Try the Search Box below:

Have any queries regarding information on this page? Please feel free to contact us.

Return to Middle East Vacancies
Return to Dubai Forever Home Page
Michael Page Articles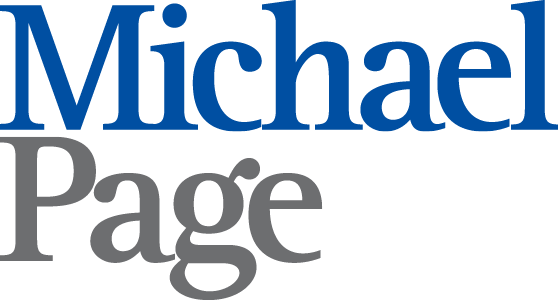 I am a regular contributor of articles on my "Subject Matter Expertise" with Michael Page, the elite International Recruiting Firm with branches across the world. Here are some published ones: