Construction Jobs in Saudi Arabia
'Construction Jobs in Saudi Arabia' is "THE" place to find, apply and secure all types of building & construction jobs in KSA.
Saudi Arabia Construction Jobs Vacancies include:
Auto CAD Draftsman, Quantity Surveyor,

Project Managers, Site Surveyor,

Architectural Draftsman, Civil Estimator,

Iron worker, Mason, Painter, Plumber,

Carpenter, Construction Worker/Laborer,

Excavator Operator, Supervisor / Foreman, Roofer,

Site Supervisor, Project Architect, etc.


Construction Jobs in Saudi Arabia
Saudi Arabian Jobs in Construction are available in all the cities viz. Riyadh, Jeddah, Mecca, Medina, Dammam, Ta'if, Buraydah, Tabuk, Abha, Khamis Mushait, etc.

You will find some very important resources below. My advice to you is to go through & 'DO' each step from TOP to Bottom.

Search and Apply for suitable vacancies from the websites of the Construction firms below:
# 1 best company for 'oil and gas construction jobs in saudi arabia' is: Saudi Oger Limited
www.saudioger.com/employement.php
# 2 leading organization for 'construction safety officer jobs in saudi arabia' is: Saudi Services for Electro-Mechanical Works Company Limited
www.ssem.com.sa/index.php?option=com_ssemcareers&view=submitcv&Itemid=82
# 3 best company for 'autocad jobs in saudi arabia construction companies' is: Saudi Engineering Group International

www.segi-sa.com/career.html
# 4 leading firm for 'petroleum construction supervisor jobs in saudi arabia' is: Zuhair Fayez Partnership
www.zfpit.com/hr/externalrecruitment/default.aspx
# 5 recommended company for 'jobs in saudi arabia construction company' is: Al Suwaidi Contracting
www.suwaidi.com/jobs.aspx
Recruiting Agencies - jobs in saudi arabia construction companies

Search and Apply for latest vacancies from the websites of recruiting agencies below, that specialize in KSA Construction Jobs:


EuroJobs

www.eurojobs-me.com/jobseekers/jlogin.asp


Korn/Ferry International

www.ekornferry.com/RegisterNewCandidate.asp?


Nadia Gulf

www.nadiagulf.com/view/createjobseekerprofile.cfm


JPNG Global

jpng-global.com/vacancies/


NES Global Talent

www.nesglobaltalent.com/find-a-job
Along with these, also register with the TOP 10 staffing agencies in Saudi Arabia.
Lucrative Construction Jobs in the Middle East
Find and Apply to the most lucrative CONSTRUCTION JOBS in the GCC region, including the UAE, Saudi Arabia, Qatar, Oman, Bahrain, Kuwait, Jordan and Egypt.
New jobs are posted regularly, so ensure you also join the Construction Jobs WhatsApp Group to be notified of these vacancies...

RESUME & COVER LETTER - Construction Jobs in Saudi Arabia:

The Saudi Arabian Jobs Market is very competitive and receives applications from top-class candidates across the world. If you want to have a chance at some Lucrative jobs, you have to have a professionally written Resume (CV) & Cover Letter.

Here's an Important CV Tip for you:


Duties: Recruiters are mainly interested in reading about your job duties and responsibilities in your last/ latest job. You should try and list down the duties keeping in mind the NEW job position that you are aiming to achieve. Of course, don't lie, you'll get caught sooner or later.
But, if you have fulfilled some responsibilities of the higher position, then surely DO list those. It gives a positive signal to the recruiter that you are a potential candidate for that job, and that means you have an Interview lined up.

Here are some Expert Tips on Preparing A Gulf CV. Please take advantage of this, and create a Resume that makes an impact!


WORKCIRCLE - Construction Careers in Saudi Arabia:

WorkCircle collects info about exclusive construction safety officer jobs in saudi arabia from the TOP job boards. Click on the banner below and begin your search. This is strongly recommended too.



Distribute Your CV, Free:

Send us your CV & we'll forward it to some of our contacts in the Recruiting Sector. Please fill up the online form carefully...
If you have any queries regarding any information on this page, do not hesitate to contact us.
Search for other info on our site:
Return to Dubai Forever Home Page

Michael Page Articles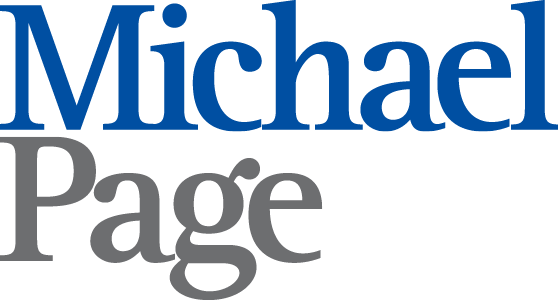 I am a regular contributor of articles on my "Subject Matter Expertise" with Michael Page, the elite International Recruiting Firm with branches across the world. Here are some published ones: