Administrative Assistant Resume
Important Tips
Administrative Assistant Resume, just like other types of resumes, get scanned by the Employer for around 10 seconds, during which time it's fate is decided.

A point my team of professional CV Writers and I always emphasize upon is to have the responsibilities and achievements "CLEARLY LAID OUT" for the Hiring Manager.

I mean, other information is necessary to make your Resume complete, but the focus should be on the duties and achievements. You should take the time and write this in detail.

Our Team of Expert Resume Writers, have presented below, some important tips that were compiled over a period of 19 years since we've offered our Number 1, Best-Selling CV Writing Service customized for Dubai and the entire Middle East (Gulf) region.
Administrative Assistant Resume - Important Tips:



A Professional Summary listing your strongest skills and abilities in Administration should be listed up front, such as:
making and giving presentations, travel-related arrangements for executives and other employees, typing, filing and receiving documents (electronic and paper), arranging & managing office-related needs required for the smooth functioning of a business.

This immediately gives the HR Manager an idea about you. This will kindle her/ his interest to read further about you.


Change / modify your Administrative Assistant Resume while applying for different job titles. Different companies post different skill requirements and job titles, even though the core responsibilities are the same. I advise doing a little bit of research, about the particular job in question, before posting your Resume for it.

You should change your resume with every job application so that it lists the skills and experiences you have, that are most relevant to the job you're applying for. A tailored resume will be much more successful than a generic one, even though it means more preparation.
Administrative Assistant Resume - Important Tips...continued...
In the secretary / administrative assistant profession, the duties of a particular job title are pretty well defined. However, it's the accomplishments that a recruiter in an agency or a corporation is looking for.

And, if you can back that up with numbers, like for example, Number of word-processed documents created, travel arrangement made for X number of executives, Number of meetings and conferences set up, Number of records maintained for staff, phones, parking space, credit / debit cards, food and drinks, courier, etc.

This will help you to stand out from the crowd, with plain boring types of resumes. Be very specific about the results that were achieved by your duties & actions.


More than ever before, soft skills such as interpersonal skills, communication, enthusiasm, understanding etc. are very important. Try to highlight these.


Point out that you will dress modestly. The Gulf region comprising of countries like United Arab Emirates, Kuwait, Oman, Qatar, Saudi Arabia, Bahrain, Jordan and Egypt are Islamic countries where women and even men dress quite conservatively.

As an administrative assistant/ secretary/ associate/ personal assistant, you surely want to send positive signals to your Employers in organizations across Dubai, the UAE and the entire Middle East and North African (MENA) region.


The USA, UK, Europe, Singapore, Australia etc. are quite liberal about dress, though of course it is advisable to always dress smart. Our Professional Resume Writing Services for these countries creates Resumes & CV's targeted towards recruiters here.


The Gulf Countries have attracted highly Talented people from The USA, UK, Australia, New Zealand, India, Pakistan, South Africa, Eastern Europe and others due to one main reason. There is NO INCOME TAX levied.

Backed by an unlimited supply of Oil, these countries are virtually Recession-proof. With so many people here, from across the world living and working together, you need to also point out that you are very tolerant with other people's religion and beliefs.


Use bullet-ed points to make each responsibility and achievement stand out, instead of writing paragraphs. This is crucial as most recruiters simply scan Resumes online, they get put off if they have to read chunks of text.


Finally, keep your Administrative Assistant Resume at most 2-3 pages long. Rarely 4 pages and never more than that.
Administrative Assistant CV Format

Administrative Assistant Resume

What Not To Include:

An Objective Statement about what you want to do in your career, life etc. should be removed. The head hunter wants to know what you can do for the organization and it's goals rather than your own.


"References available upon request". This is a statement best avoided. You do not want your references to be disturbed by any and every recruiter. Only when you have cleared the interviews of a job position you like, should you give the recruiter the names and contact details of your references.


Do not include hobbies. "I like collecting coins and playing badminton". Such statements are a complete no-no.


I really do hope that you found this information helpful to distinguish between self-made CV's and professionally written ones.
Then why wait for good opportunities to pass you by? Get your own professional CV.
Get Your CV Today!


Choose a Link and Get Started on Success!!!
Apply to the Latest Administrative Assistant Jobs in the Middle East
Apply for the most lucrative Administrative Assistant Jobs in the GCC region, including the United Arab Emirates, Saudi Arabia, Oman, Bahrain, Qatar, Kuwait, Jordan and Egypt.

New jobs are posted very often on this job portal, so ensure you also join the Administrative Assistant Jobs WhatAspp Group to be notified of these vacancies...


HOT VACANCIES
If you are looking at vacancies to apply for, then the best place to find them is WorkCircle. Click the banner below to begin...It's Free!


Administrative Assistant CV - Related Pages

GCC management jobs | Middle East expat jobs

Abu Dhabi secretary jobs | Dubai human resources jobs

overseas job consultants chennai | Dubai cv writing services
This info will answer all your queries like:
administrative assistant cv skills

secretary resume objective

entry level administrative assistant resume

administrative assistant resume samples free

administrative assistant cv sample 2022

administrative assistant resume sample objective

administrative associate cv objective examples
Have a query? Please Contact Us.
Return to Resume and CV Writing Examples
Return to Dubai Forever Home Page
Michael Page Articles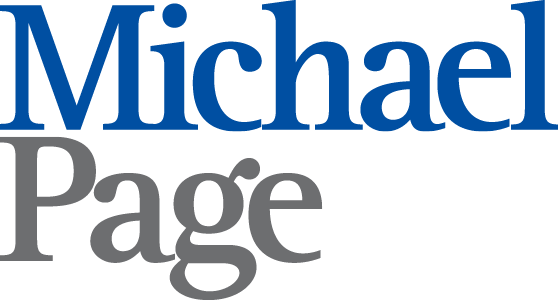 I am a regular contributor of articles on my "Subject Matter Expertise" with Michael Page, the elite International Recruiting Firm with branches across the world. Here are some published ones: